India pip England in instant classic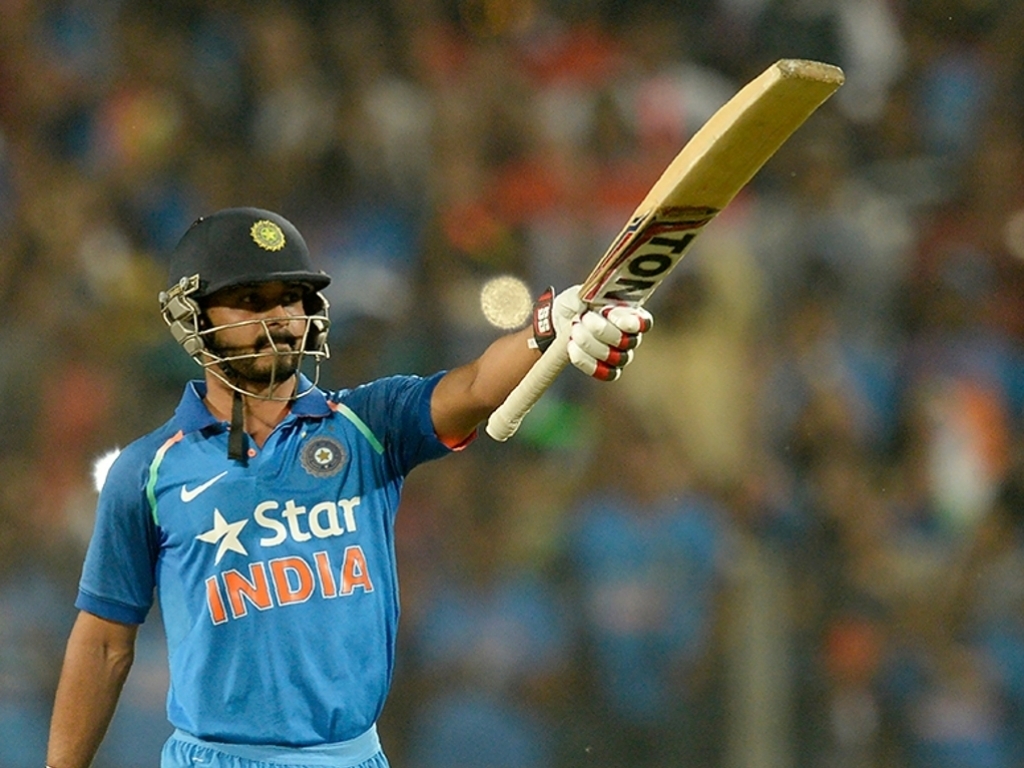 India successfully chased down 351 to win the opening ODI of the series against England by three wickets in Pune on Sunday.
A trio of half centuries from Jason Roy, Joe Root and Ben Stokes had earlier fired England to an imposing 350 for 7 from their fifty overs.
England built their innings around those three knocks with Roy getting things going with Alex Hales (9) up front before the latter was brilliantly run out by a direct hit from Jasprit Bumrah from the outfield.
Roy and Root added 69 for the second wicket to move England to 108 before the opener offered a routine stumping chance off the bowling of Ravindra Jadeja which MS Dhoni gratefully accepted.
Under pressure England skipper Eoin Morgan joined Root and would contribute 28 off 26 balls before Hardik Pandya found the edge of his bat, initially it was given not out but replays showed the captain was definitely out.
Jos Buttler got a good start but couldn't go on from his 31 off 36 balls with the keeper trying to drive a length ball from Pandya and succeeding only in finding the hands of mid-off.
In the pursuit of quick runs towards the death England lost Root (78), Stokes (62) and Moeen Ali (28) but looked to have enough on the board.
Pandya ended as the pick of the bowlers with his 2 for 46.
England would have known that India possessed one of the greatest second innings batsman in the history of ODI cricket and Virat Kohli would live up to that reputation.
India needed to recover from 63 for 4 with Lokesh Rahul (8), Shikhar Dhawan (1), Yuvraj Singh (15) and Dhoni (6) all back in the hut and would do so with an extraordinary partnership between Kholi and Kedhar Jadhav.
Jadhav outscored the incredible Kohli for the timeframe of the partnership as they put on 200 at over 8 runs to the over, with his game resembling the master batsman as he eliminated dot balls and punished boundary balls with ruthless efficiency.
Kohli scored his 27th ODI ton which was also his 17th century in a run chase in just his 96th chase (Sachin Tendulkar scored 17 centuries in 232 chases).
Jadhav reached his hundred in just 65 balls making it the fifth fastest century for India in ODIs in front of a huge crowd in his home town.
Stokes would remove Kohli for 122 including fives sixes and eight fours but the damage was already done.
The wickets of Jadhav (120 off 76 balls) and Jadeja (13) weren't enough to stop India from getting past the 351 needed to win and Pandya (40 not out) and Ravi Ashwin (15 not out) finished off the chase.