Kohli headlines emphatic India win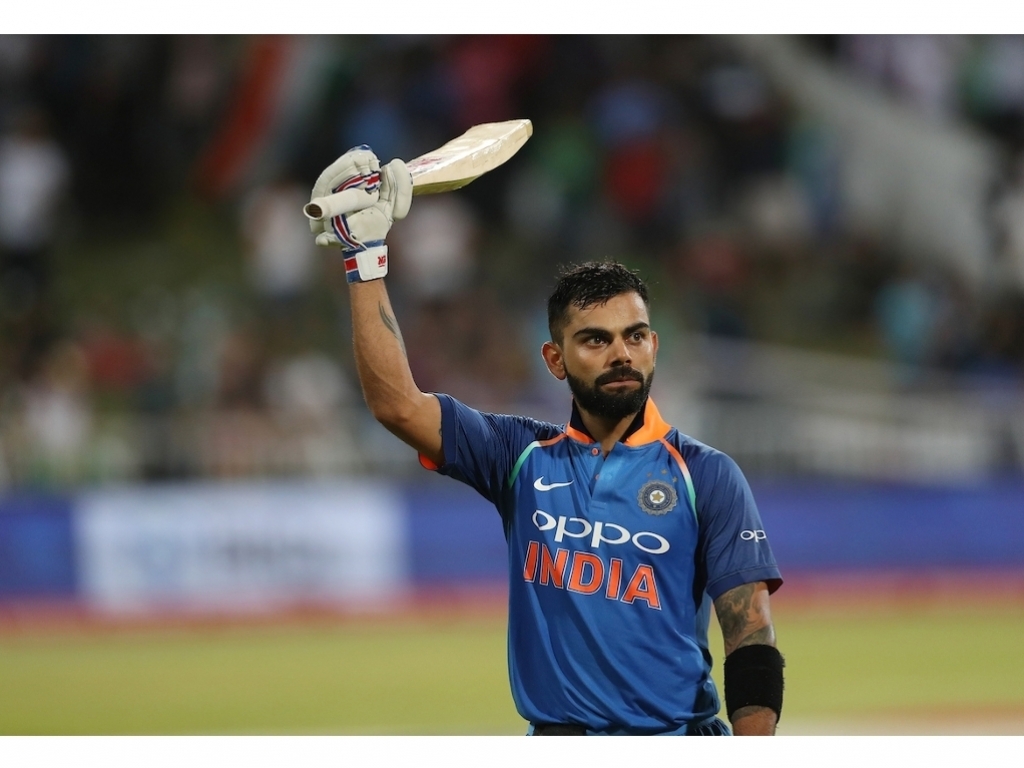 Virat Kohli starred for India with an imperious hundred that gave India an easy six-wicket win over South Africa in the first ODI at Kingsmead, Durban.
India chased a 270-run target in style, with 4.3 overs remaining.
A gutsy and stylish 120 from Faf Du Plessis came in vain as the Proteas were not able to put up anything better than a below-par score.
South Africa won the toss, elected to bat and got off to a good start on a true pitch that offered little or nothing for the seam bowlers. Quinton de Kock (34 off 49 balls) was finding his form for the first time in a while and was a delight to watch as he and the cool head of Amla (16 off 17 balls) looked very comfortable during the first half an hour before Amla was trapped plumb in front by Jasprit Bumrah (1-56).
De Kock was next to go, LBW to Yuzvendra Chahal (2-45), but he will consider himself unlucky as replays showed that the ball was going down leg. Others will regard him, and indeed Faf du Plessis the non striker, as foolish for not reviewing the decision, especially as "on-field call" reviews do not count as a review lost.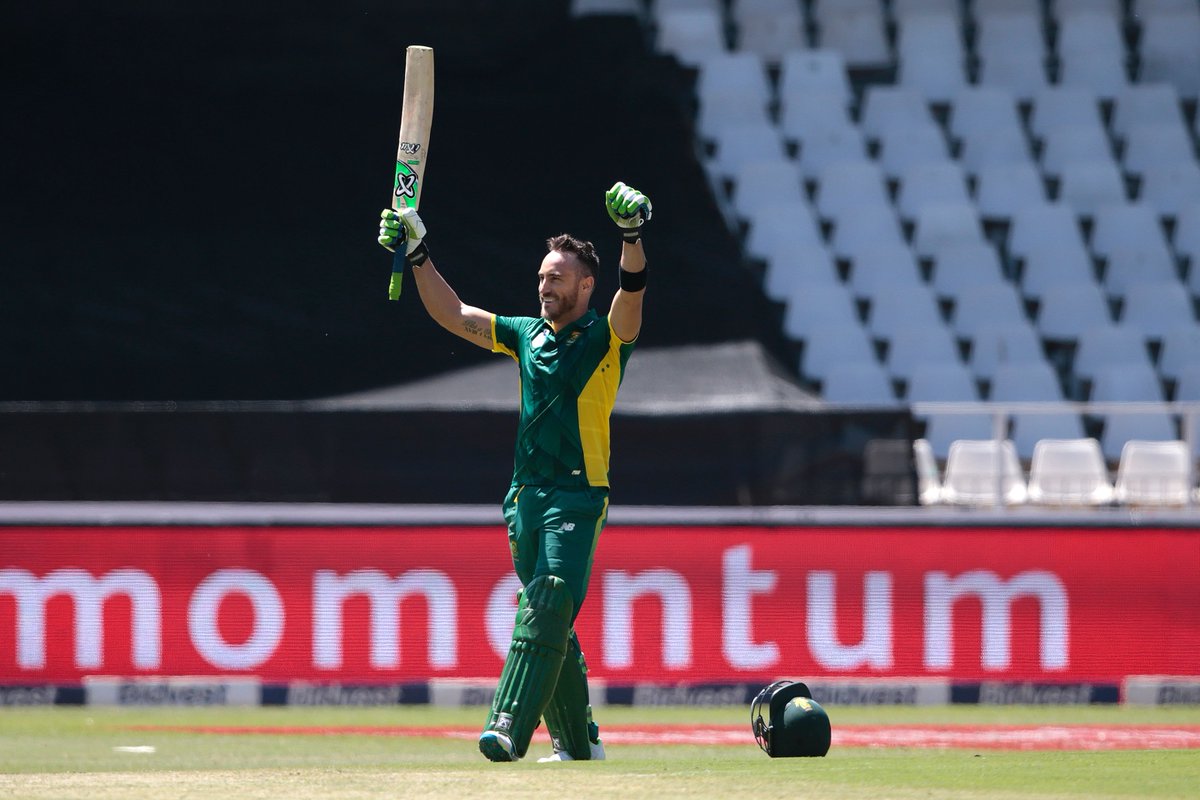 De Kock was the first of five South Africans to fall to the expert wrist-spin. The pitch may not have helped the seamers but the Indian slow bowlers found some turn and were able to keep the host's middle order in check. Aiden Markram (9 off 21 balls) looked well out his depth as he failed to pick Chahal's googlies and Kuldeep Yadav's (3-34) stock ball. Yadav got his man as Markram fell to a sharp catch at short-midwicket.
JP Duminy (12 off 18 balls) has been enjoying scoring lots of runs this domestic season but he failed to get going as he was bowled by Yadav. When Dave Miller (7 off 7 balls) soon became the third victim of Yadav's triple strike, the Proteas were clearly in some serious trouble at 134 for 5.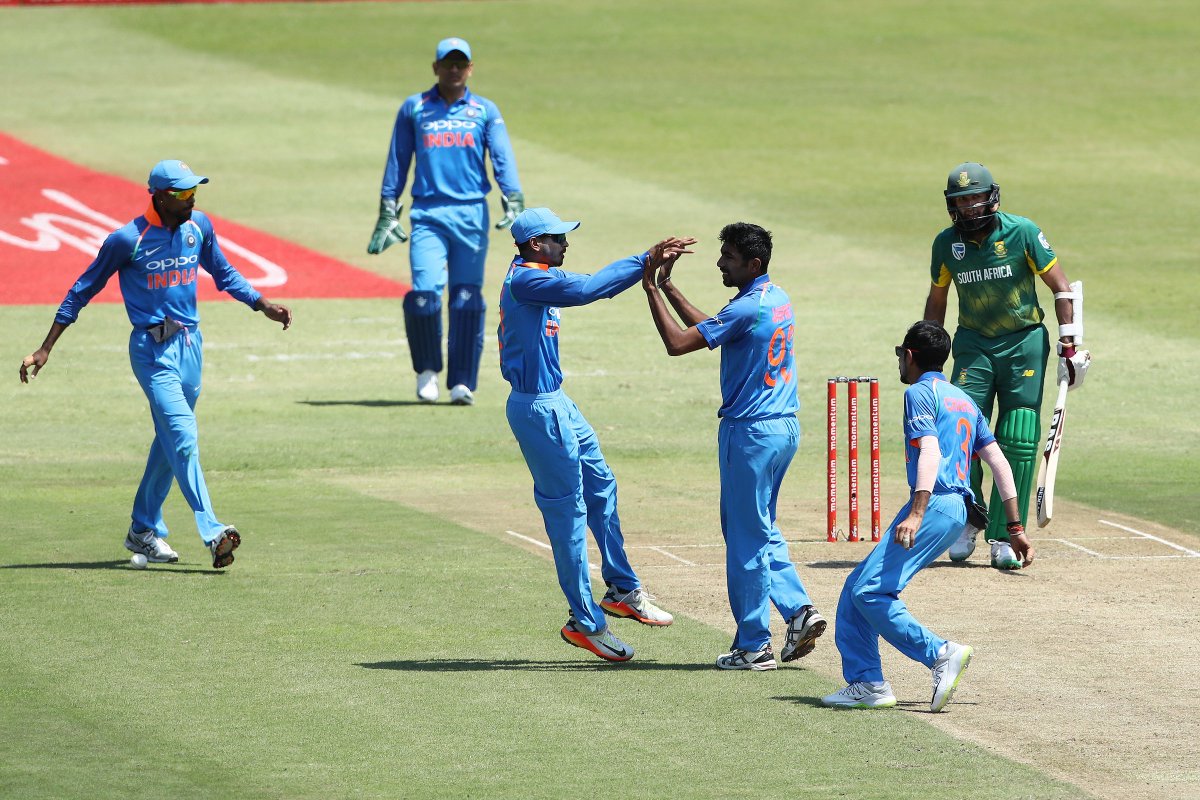 Faf du Plessis had looked on through those four wickets and, in Chris Morris (37 off 43 balls), he finally found a partner of the required ability and resolve to put on a decent partnership. The pair bided their time before opening their shoulders in a 74-run partnership that put the Proteas back in the game.
Du Plessis' innings was a captain's special – a well-timed hundred where he had to weather a long storm, marshall his few remaining troops and then cash in on runs where he could. He took a particular liking to Bhuvneshwar Kumar (1-71), who went for over 7 runs an over.
India were simply unstoppable in reply. Apart from a top edge by Rohit Sharma (20 off 30 balls) that went high into the night sky and was well taken by de Kock, and the senseless run out of Shikhar Dhawan (35 off 29 balls), the Indian batsmen hardly put a foot wrong.
Virat Kohli (112 off 119 balls) was probably to blame for the Dhawan run out but he very much made up for the bat by striking a confident hundred that exemplified his status as the best ODI batsman in world cricket. He drove, cut and pulled with aplomb as he and Ajinkya Rahane (79 off 86 balls) put on a massive 189 runs from 188 balls, a record third-wicket partnership between these two countries. Kohli was duly named man of the match.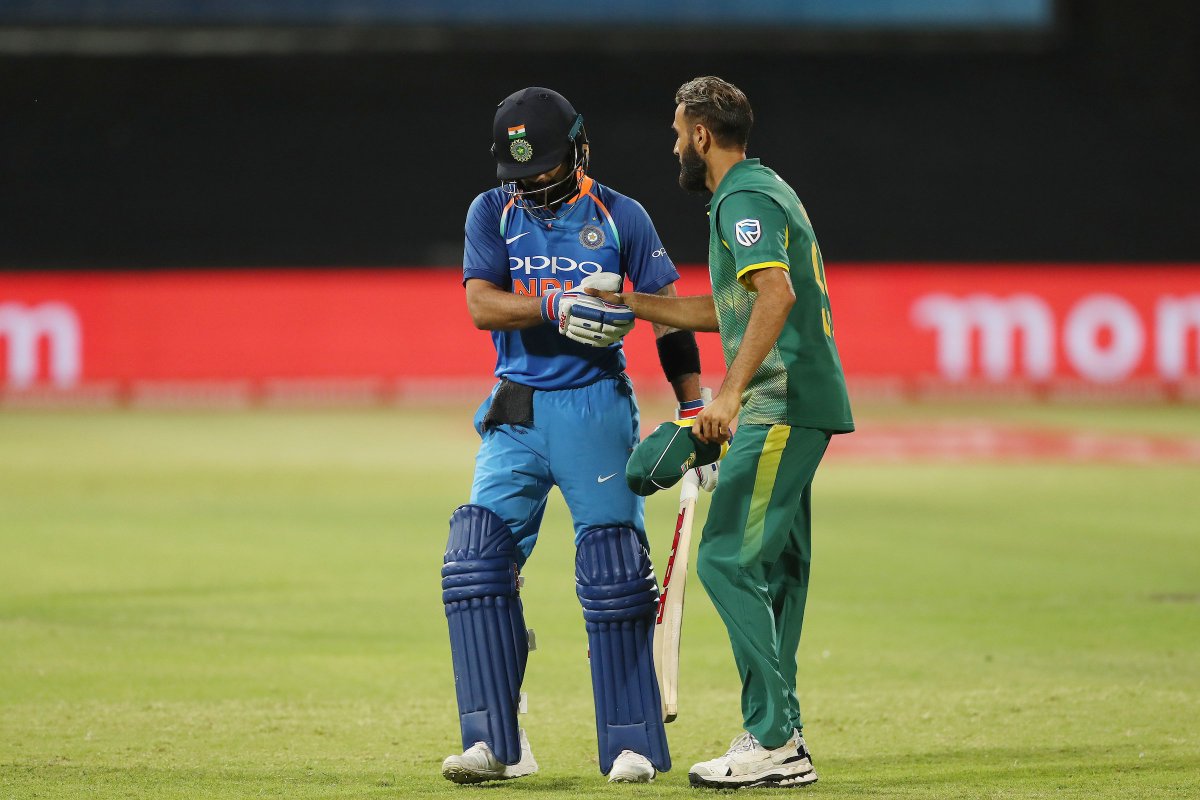 Once dusk had settled and the lights had taken effect, the Indian batsmen benefited from the ball coming on even better under lights. The slow bowling of Imran Tahir (0-51), Duminy (0-16) and Markram (0-20) didn't pose any threat to the Indians and the quick bowling proved delightfully profitable for Kohli and Rahane.
South Africa's quicks were treated with little respect as all of the seamers went for runs. In a tour where the talk at all the Tests was largely dominated by the various pitch conditions, it  must be said that today's surface played beautifully into the hands of the visitors. The carry was good but there was almost no lateral movement for the quicks and the skilled wrist-spinners benefited from just enough purchase to trouble the South Africans.
India lost the wickets of the heroes of the night, Kohli and Rahane, to needless aerial efforts when the finishing line was inevitably close. The pair looked set to see their side home with several overs left and the loose shots that saw them fall didn't really matter as the job was as good as done.
Hardik Pandya (3* off 6 balls) and MS Dhoni (4* off 3 balls) duly saw India home in the 46th over. It was fantastic to see a full house at Kingsmead, something that doesn't happen every year, and the crowd seemed to enjoy the action despite the fact that the chase became a one-sided affair.
India have now won 10 of their last 11 matches where they batted second and du Plessis may be a little less keen to bat if he wins tosses in the near future.
After the match Faf du Plessis noted that, "the ball really skidded on in the second innings and our effort was shown up to be a below par score."
The second of six ODI's is a day game at Centurion on Sunday. India may have lost the Test series but they have all the momentum going forward in this tour now.