Moeen spins England to Rose Bowl triumph and series win
England clinched the five-match series against India by taking a 3-1 lead after a 60 run win at the Rose Bowl in Southampton.
Earlier Sam Curran could only add nine runs to his overnight score before he was the last man out to leave India needing 245 runs to win.
India's chase got off to the worst possible start as they were reduced to 22 for 3 by England's opening bowling pair of James Anderson and Stuart Broad.
Broad struck first removing Lokesh Rahul for a duck with a near-unplayable ball that rattle the India opener's stumps in the fourth over of the chase.
Anderson got in on the act soon after removing Cheteshwar Pujara (5) and Shikhar Dhawan (17) in successive overs.
India's hopes then rested squarely on the final pair of specialist batsmen skipper Virat Kohli and his vice-captain Ajinkya Rahane.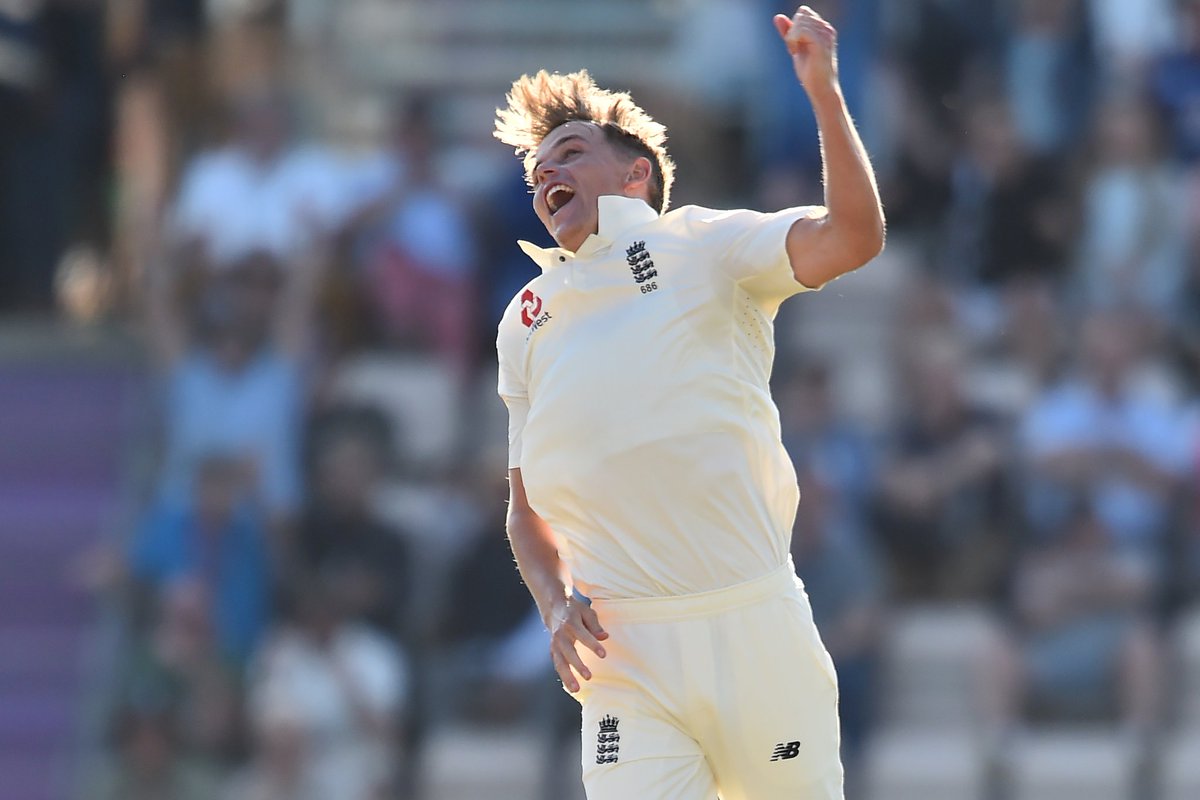 For a long time it looked like the pair would guide India to the target of 245. At 123 for 3 in the 51st over of the chase the tourists seemed set to level the series until Moeen Ali produced a jaffer that brushed Kohli's glove and saw him caught by Alastair Cook at slip for 58. The skipper reviewed but the contact on the glove was clear in slow-motion.
Rahane lost Hardik Pandya (0) soon after he arrived at the crease to a vicious rising ball from Ben Stokes that hit the shoulder of his bat and flew low to third slip where Joe Root pouched the catch, England were on top with India 127 for 5.
Rishabh Pant's innings gave India a brief glimmer of hope as he thumped 18 quick runs before holing out to Cook at deep cover off the bowling of Moeen (4/71).
Moeen had his fourth in his next over when he trapped Rahane (50) leg before to dash India's dreams of a decider at the Oval.
Ravichandran Ashwin (25) made a good fist of mrashalling the tail but would end up being the final wicket when he was trapped leg before by Sam Curran. Replays showed it was a poor decision by the umpire with the ball tracked as missing leg but India had no reviews left after Kohli and Rahane's desperate referrals.
England claim an unbeatable 3-1 lead in the series but questions remain about their top-order quality.