Moeen thrives with pressure off his bowling
Moeen Ali says that playing primarily as a batsmen and serving as a second spinner behind Adil Rashid has taken the pressure off his bowling.
The off-spinner bagged five wickets against India on day two of the fourth Test and looked a far cry from the bowler who couldn't buy a wicket in the Ashes.
Moeen hopes this performance is the beginning of a fresh start in Test cricket.
Speaking after play on a day when he took 5/63 Moeen said: "The role in the side now is my best role – mainly as a batter, then coming on as a second spinner gives me a lot more confidence and freedom, and I actually end up playing better.
"I'm trying to have a fresh start."
Moeen stressed the importance of players shutting out the doubts that arise when the going gets tough.
He said: "It's believing you're not a bad player after one bad winter. Many players have gone through that, and for me it was just moving on, making you a better player, a stronger character.
"These things can happen to anybody.
"I shrugged it off, cleared my mind to try to get better, and that's exactly what I feel I have been doing."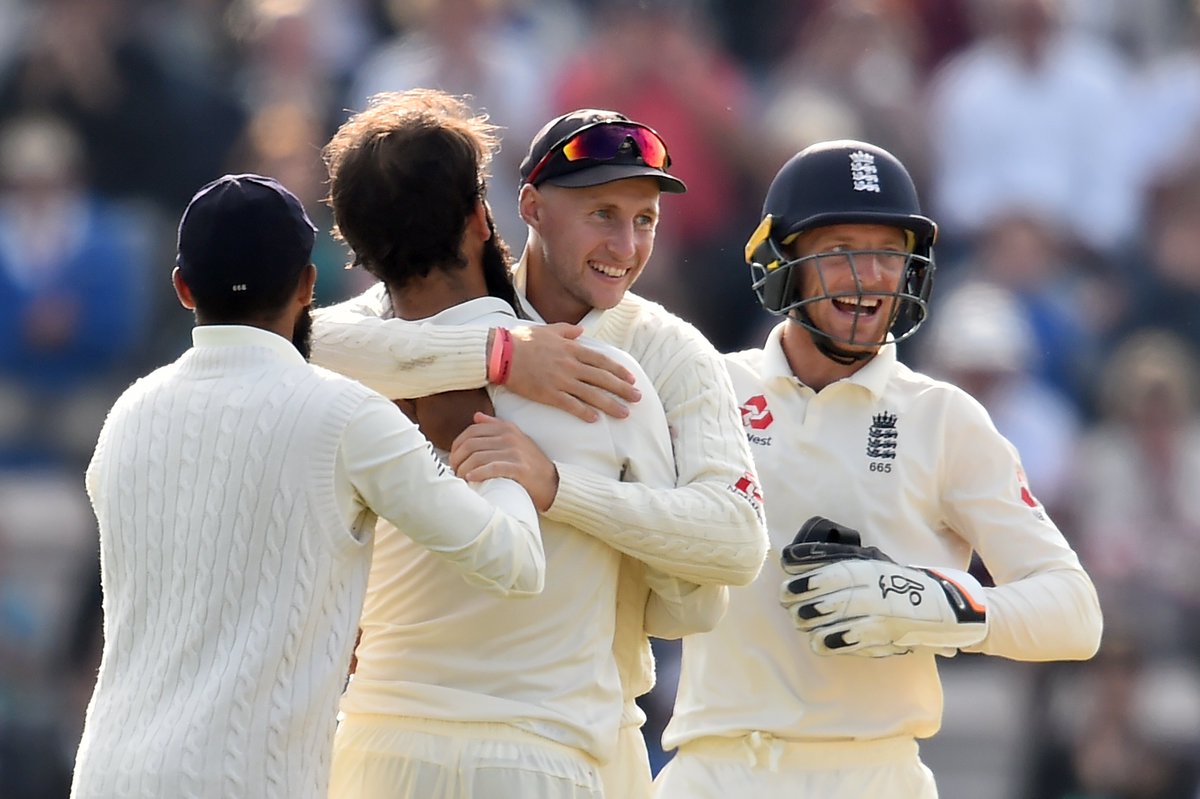 Moeen said he drew confidence from the last Test he played at the Rose Bowl in 2014 against the same opponents. He took six in India's second innings on that occasion.
"The last time I was here just gave me a bit of confidence for today," he said.
"I was bowling the same end, and it brings back those memories, it's always nice to have that in the back of your mind.
"After my first over today, I thought I was going to be in the game throughout this Test match."
India scraped a lead thanks to Cheteshwar Pujara's unbeaten 132 but England were just 21 runs behind at stumps with openers Keaton Jennings and Alastair Cook at the crease.