Masakadza keen to focus on cricket
Zimbabwe's newly appointed skipper Hamilton Masakadza wants to make sure his team are focused on cricket after a less than ideal build up to the tri-series against Pakistan and Australia.
Masakadza was named captain with no fewer than five senior players absent from the Zimbabwe squad due to an ongoing standoff with the ZC board who have allegedly failed to play players and staff for several months.
Naturally Masakadza, who has served as interim skipper before, wanted to divert attention away from the dispute ahead of Zimbabwe's first playing assignment since their failure to qualify for the World Cup in March.
"I'm very excited to be back at the helm and leading the team again," he said. "There's been a bit of stuff going on around the team, but the key is just to try and focus on the job at hand now and go out there and do a job for the team. And do a job for the country."
"There's actually been a lot of excitement in the camp, with a few guys coming back that haven't played for a while and a few new guys making their first strides. It's upbeat in the camp."
Zimbabwe's interim coach Lalchand Rajput has given the mood in the camp a considerable boost with his upbeat attitude according to Masakadza.
"He's a very positive guy, that's the main thing that's really stuck out, though we haven't been with him for very long," Masakadza said. He's a very positive individual and he's encouraged the guys a lot and got us thinking positively, which is very important for us."
Zimbabwe will look to the mercurial Elton Chigumbura, who last played an international in November 2016, to provide the young squad with some experience.
"There's a lot of experience there, and that's something I'll be able to use and bounce ideas off him," Masakadza said. "He's still got a lot of international cricket left in him, and for me right now it will be important to have guys like that in the changing room. Guys like him and Chamu [Chibhabha] that have some experience behind them, it will really help my job to have guys like that around."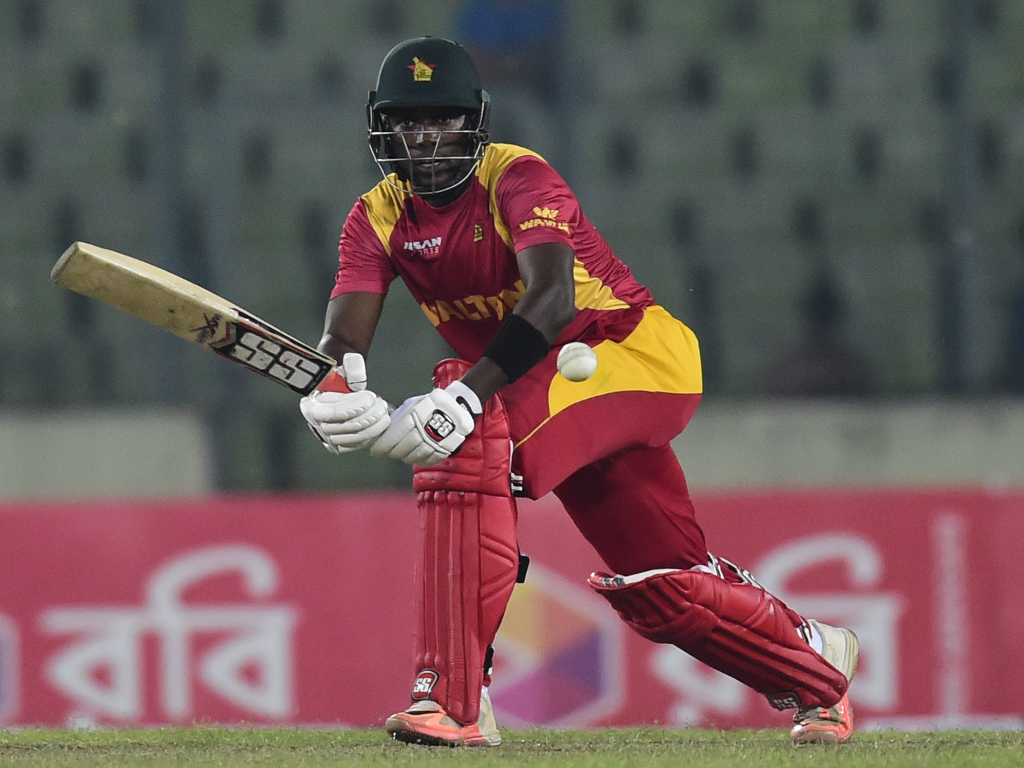 The hosts face two team unlikely to give any quarter for very different reasons with Pakistan eager to hold on to their number one ranking in T20I cricket while Australia arrived in Zimbabwe on the back of a string of shellackings at the hands of the old enemy England.
Masakadza said: "When we play against these bigger teams we're always underdogs. It's not the first time that we've been here. The guys just have to understand that in T20, anything can happen and anyone can turn a game on their day."