Five players Glenn Maxwell would pick for his T20 World Cup side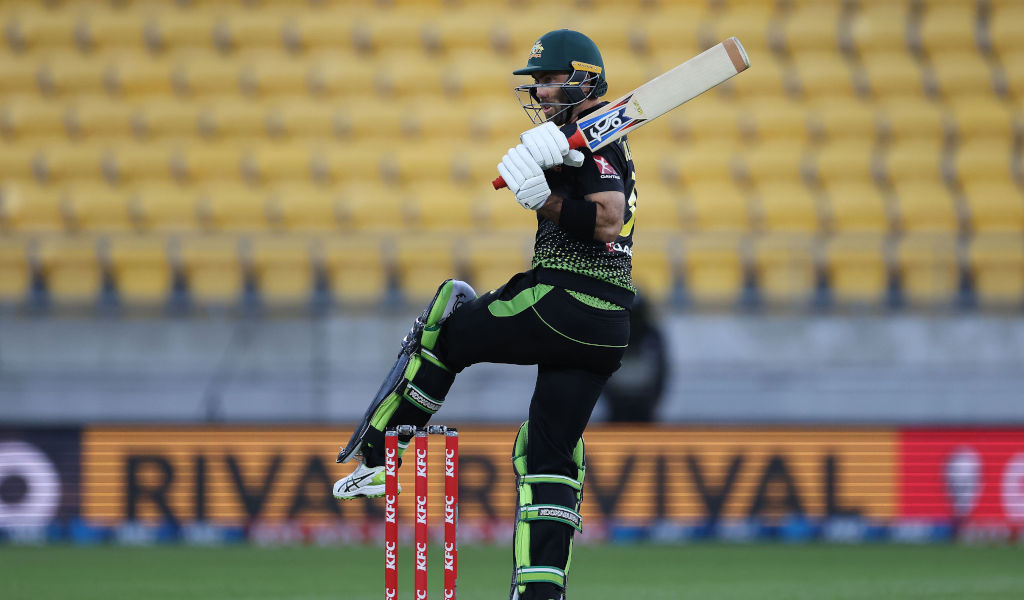 If ever there was a player made for the big moment it is Australia's Glenn Maxwell, who sat down to select five players that go straight into his ideal T20 World Cup side.
Maxwell has picked an intriguing blend of current stars and all-time great Australia players.
1 Rashid Khan
It is no surprise to see the Afghan superstar in this list considering the 23-year-old leg-spinner is already one of the format's best-ever players.
Maxwell said: "I'd have Rashid Khan; genius spinner and good with the bat as well and can field."
Heading into the T20 world cup Rashid Khan has played 284 T20 matches (Including 51 T20Is), picking up a staggering 392 wickets at an average of 17.62 and a strike-rate of 16.60.
Rashid Khan picks his top five T20 players of all time
2 Andre Russell
Maxwell describes Andre Russell as "Someone who'll add anything to any T20 side."
"He can bowl fast, hit the ball out of the park, another extremely powerful player."
That is a point that is hard to argue, considering his exploits all over the world for the West Indies and in franchise cricket.
Russell has made an impact Downunder in the Big Bash but is perhaps best known for his extraordinary displays for Kolkata Knight Riders in the IPL.
3 Ben Stokes
Maxwell has favoured the allrounders and has added a third into the mix with Ben Stokes being his next picks.
"Another allrounder, gives you so much in the field, can do anything with the bat, scores all round the ground."
Stokes has played 148 T20 matches, and has scored 2865 runs at an average of 24.91 and a strike-rate of 135.07. One pf the best allrounders of his generation, he has also picked up 86 wickets at 31.03 apiece.
4 Adam Gilchrist
With his fourth pick, Maxwell has paid tribute to a legendary Aussie who is the prototype for the modern wicket-keeper and a gamechanger in Adam Gilchrist.
"One of my favourite players to watch, gets his team off to flying starts, hits the ball miles, I'd love to have him in my team," Maxwell went on.
Gilchrist's career ended before T20 cricket really took off but he still managed to play 102 games, scoring 2622 runs at a strike-rate of 140.28 with three centuries.
5 Shaun Tait
Maxwell faced Shaun Tait in his prime prompting him to pick his fellow Aussie who sadly had his career cut short by injury.
Tait was one of the quickest bowlers ever to play the game and was a nightmare to face.
He played 171 T20 matches in his career picking up 218 wickets at an excellent average of 22.41 apiece.
Watch: Glenn Maxwell picks five players for his T20 World Cup side