Adapt or fail for Pakistan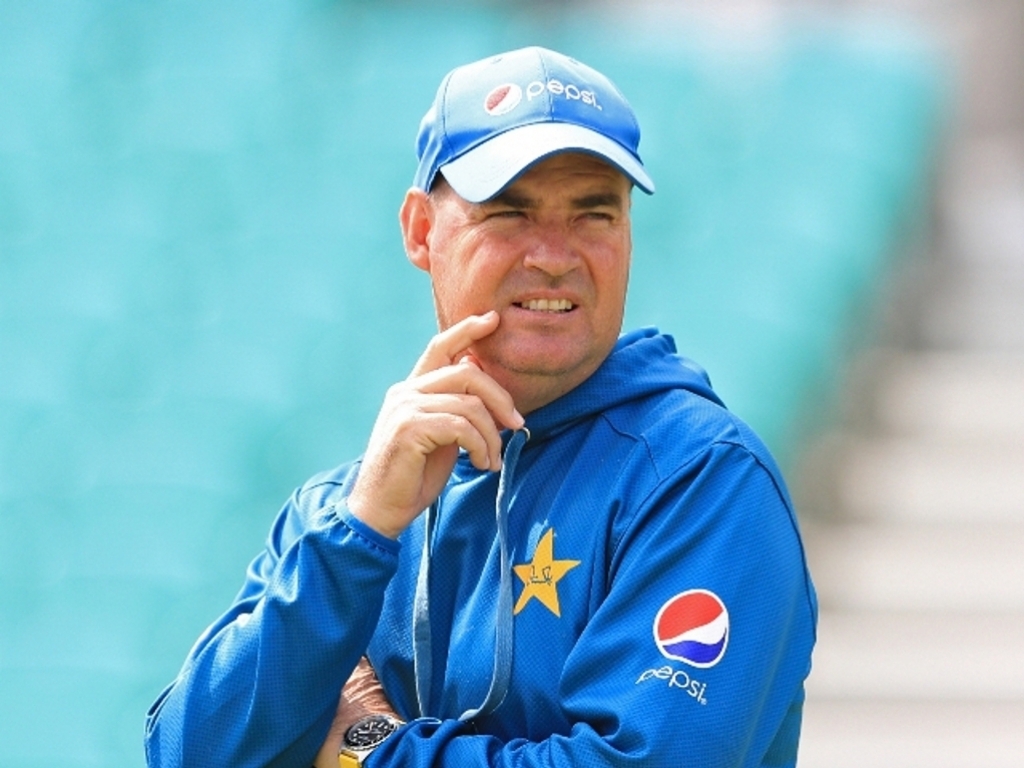 Pakistan coach Mickey Arthur believes his team's ability to adapt to conditions in Australia will be the key to their success or failure.
After a creditable display away from home in England earlier this year Pakistan were exposed on green tops in New Zealand and will need to adjust to Aussie pitches quickly.
Arthur feels his team's strength is their bowling and has backed his attack to consistently take 20 wickets.
According to ESPN Cricinfo Arthur said: "For us the key is adapting to conditions, and if we can adapt to conditions quick enough we'll be fine.
"I constantly remind the players if we can be getting 270, 280, 300, we're in the game because we've got the ability to take 20 wickets. If we can use the new ball particularly well against Australia, we'll be good. And seven left-handers in their 11 makes our left-armers even more potent."
Australia host Pakistan in the first day/night Test at the Gabba to get the series underway with the tourists struggling with the bat in a pink ball warm up but excelling with the ball.
Arthur added: "I thought we played quite well actually.
"Batting was a little bit of a struggle and there's no secret we need to get some runs and adapting outside our own conditions is difficult. It's like Australia playing in the sub-continent.
"So we're working extremely hard on that. But I was so impressed by the way we bowled. I thought we bowled fantastically well. We fielded very, very well, caught well behind the stumps. So we ticked a lot of boxes which was great.
"It will be interesting the amount of grass on the wicket. After dark it certainly did a bit more in Cairns. [Gabba curator] Kevin Mitchell was up in Cairns and he said the amount of grass left on the wicket was going to be pretty similar to the grass he'll leave on here.
"The pink ball does certainly get softer. It swung early conventionally but then it didn't go reverse that much. It certainly did a little bit more in the last hour which has been the trend and the norm for every day-night Test."
Pakistan are confident of having Yasir Shah fir for the first Test but have teenaged spinner Mohammad Asghar in reserve just in case.
Arthur said of Yasir: "Yasir Shah is coming on nicely. He's come along really well.
"He bowled six overs the last day in Cairns [in the nets] which was pleasing. It will be good to see him go in the nets today, I saw him in the hotel and he seemed fine … He's obviously integral to our plans."
Arthur is hopeful that the settled nature of the Pakistan team will help them as they come up against a young Aussie unit.
He commented: "The one thing we are is fairly settled.
"We're a fairly settled unit. Everybody knows who's going to play and where they're going to play and how they're going to fit in.
"The only issue is around our quick bowlers and that will be a horses for courses decision. The top seven know exactly where they're going to bat, and they've known that for almost the last year … Whereas Australia probably aren't as stable as what we are.
"Sometimes that's dangerous to get a team at that stage because the expectation is so low. But they're all fine cricketers. Other guys then step up. I think Davey Warner's in great touch, Usman Khawaja's in great touch, Hazlewood and Starc are world class.
"So we're under no illusions how difficult it's going to be for us. It's exactly like Australia going to India. It's tough, the conditions are totally opposite. But we're up for it and we're here to give it our best shot."