Lyon hoping for bouncy Gabba
Australia spinner Nathan Lyon is hoping the pace and bounce of the Gabba will help him turn around his poor record against Pakistan.
Lyon has enjoyed playing at the Gabba in the past but could find himself relegated to a bit part role with the pink ball in use and Pakistan adept against spin.
The spinner said in Brisbane on Monday: "They play spin well but hopefully I can generate a bit more bounce than I did in the UAE.
"Hopefully there will be a little bit more pace in the wicket as well so if there are any nicks they will carry and I will be able to hit the splice of the bats with a few bat-pads and a few caught I hope."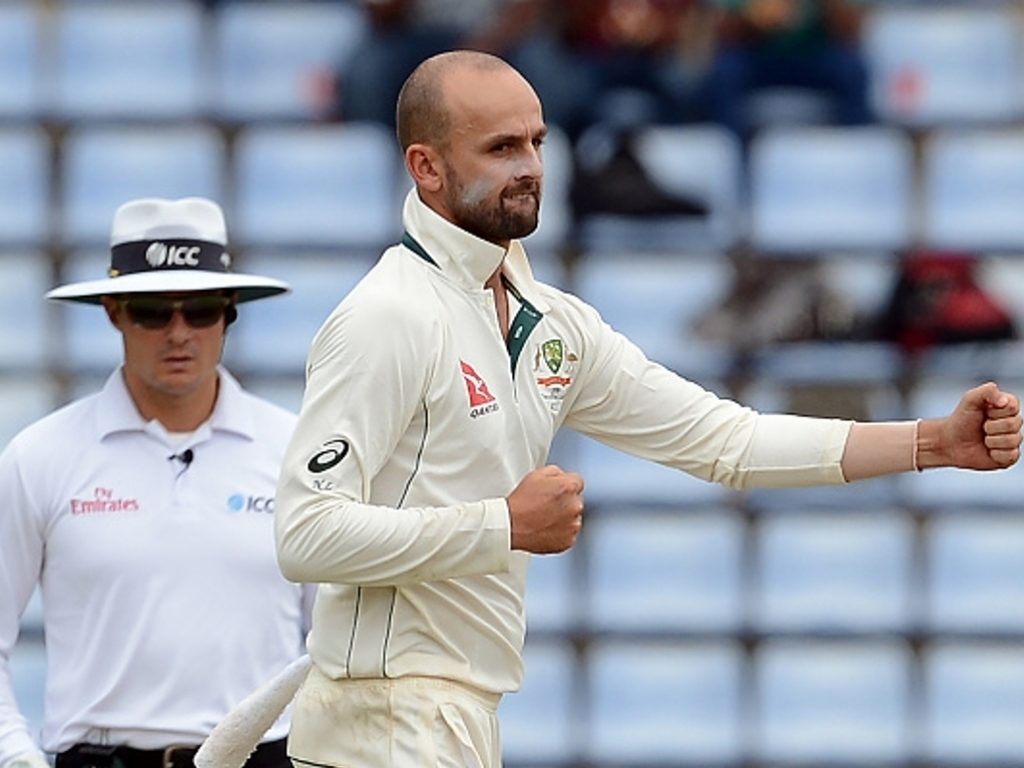 Lyon was more than a little peeved at the suggestion Australia may play an all-pace attack on Thursday when the Test gets underway.
The tweaker reacted: "I'll tell you one thing, this is my sixth [Gabba] Test and every year you guys seem to write that.
"So I'll leave you guys to write that, that there's going to be four quicks and stuff. I'm confident of playing, I'll put it that way."
Lyon snapped his 660 ball wicketless streak against South Africa in Adelaide but insists he was always happy with the way he was bowling.
He said: "I felt like I was bowling well.
"There were a couple of chances that went down here and there but I'm never going to sit here and blame anyone for missing a chance. We train hard enough and that's just the way cricket goes.
"I was actually happy with the way I was bowling and to be able to come out in Adelaide and contribute to a Test match win, that's my biggest thing. My biggest thing is bowling well in partnerships and going out there and taking 20 wickets as a bowling group."
Lyon urged the game's head honchos not to over-utilize day/night Tests as well urging them to maintain the game's traditions.
He would say: "I don't think we need to overkill it.
"It's been a great success down in Adelaide but I think it's quite important we leave Test cricket still a traditional game. We don't come in and overkill the pink ball.
"I know the game's moving forward but I'm a big believer in trying to keep Test match cricket as traditional as possible with the odd pink ball game. I'd hate to see a five Test match Ashes series next year all pink ball."