Mintgate ends in a fine for Faf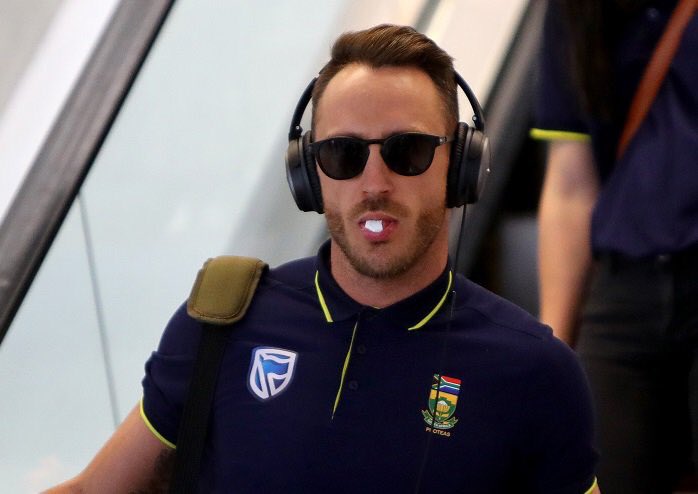 South Africa will have skipper Faf du Plessis on the field in Adelaide after he escaped a one-match ban from the ICC, though he was fined for ball tampering.
Du Plessis was raked over the coals after footage showed him using a sweet in his mouth to shine the ball in the second Test against Australia in Hobart.
He pled not guilty to the charge, with his team calling the situation a 'joke', but the ICC pursued the matter and fined him 100 percent of his match fee.
He was charged with a level two Code of Conduct breach, meaning a minimum fine of 50 percent, or even a one-match ban, which was not handed down.
He was struck with three demerit points though, meaning one more such point in the next two years will see him banned for a match.
An ICC statement read: "Du Plessis was charged by ICC Chief Executive David Richardson after television footage appeared to show Mr du Plessis applying an artificial substance to the ball during the fourth day's play in the second Test against Australia in Hobart.
"After hearing representations from both parties and evidence from the umpires in the second Test as well as Marylebone Cricket Club (MCC) Head of Cricket John Stephenson, Mr Pycroft found Mr du Plessis guilty of the offence.
"The decision was based on the evidence given from the umpires, who confirmed that had they seen the incident they would have taken action immediately, and from Mr Stephenson, who confirmed the view of MCC that the television footage showed an artificial substance being transferred to the ball."
The Proteas have already won the series going into the third and final Test, which will be a pink ball match at the Adelaide Oval.