Australians will never, ever tire of thrashing England
If you exclude the 2010/11 Ashes, then England's record in Australia during the 21st century stands at one win and one draw from the other 23 Tests.
Now, obviously, I'm fudging the figures here. It's not fair to just RootMaths away England's best performance from the statistics. But the results surrounding that triumph increasingly suggest it's a freakish outlier, a Herculean achievement from one of England's finest ever teams, operating at the peak of their considerable abilities.
2010/11 really does sit as one of the most absurd outliers in sport. England have avoided defeat in six of 28 (and, let's be honest, Covid permitting it's 30) Tests in Aus this century. Four of those six in one series – a draw where they scored 517-1, and three huge innings wins.

— Dave Tickner (@tickerscricket) December 28, 2021
But when they are not a side on the brink of becoming the best in the world, England look to have no way of winning a Test in Australia. Even the two non-defeats outside that 2010/11 series win don't have much to offer. One was a snoozefest of a draw on a lifeless MCG track four years ago. A match most memorable for knight-in-waiting Alastair Cook batting for ten and a half hours to score 244 not out. A knock that both prevented a whitewash and removed knight-in-good-standing Viv Richards' name from the records displayed in the Percy Beames Bar. (Should Sir Alastair Cook and Sir Viv Richards be forced to joust in full suits of armour to determine future positioning in cricket ground drinking establishments? Common sense says: yes.)
The other match – the win – is doomed to always be overshadowed by Steve Waugh's century off the final ball of the second day. Classic Waugh. Nine matches as captain of Australia in Ashes contests, and in the one defeat under his leadership he conjures up a moment of individual heroics so magnificently preposterous and preposterously magnificent that it ensures the loss is forever overlooked. (Don't feel too bad, England fans. Waugh's dread willpower has wielded more devastating outcomes in its time. Why, Herschelle Gibbs once took a catch that simply ceased to be, purely because Waugh didn't want to suffer the ignominy of being knocked out of a World Cup.)
So what are England to do? Should they simply become the best Test side in the world again? Yes, that would give them a chance, for sure. Definitely something the ECB brains trust should consider looking into.
But what they should definitely not do is assume that Australians are going to get sick of beating them. For when it comes to beating England, Australian fans are as insatiable as Grendel or the Cookie Monster (the muppet with the eating disorder, not Sir Alastair). It should only take about ten seconds of watching the delighted MCG hordes revelling in England's second innings massacre to know this to be true.
Australians' appetites weren't satiated in the 1990s when their champion team started frogmarching England around the country for ritual slaughterings. They weren't satiated by that same team flying to the other end of the planet to do the same thing on England's home turf. They're not satiated now by the equally indomitable national women's team clobbering whoever they set their cruelly professional sights upon.
Australians will never stop enjoying thrashing England.
Oh, sure, some Australian journalists will occasionally bemoan the effortless wins and wish for a tight contest between bat and ball, a match going down to the wire. Some muddle-headed Australian fans also stumble into this kind of erroneous thinking too.
But they are in the minority. Most Australian cricket fans know that the last thing they should want is a close contest. Because that never ends well for Australia.
A check of the numbers confirms this.
England have had three one-wicket wins in Ashes history. One in 1902, one in 1908 and, so I'm told, one in 2019.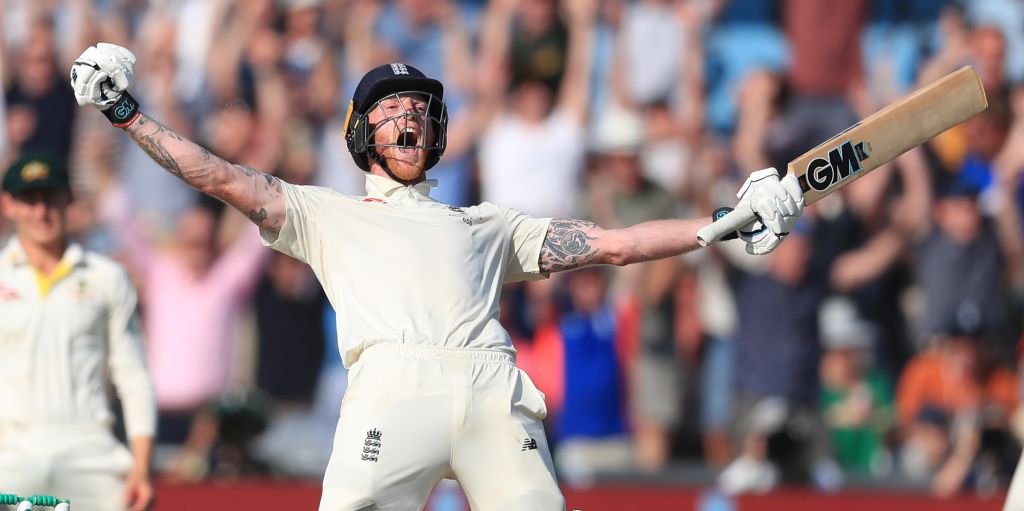 Australia have never had a one-wicket Ashes win. A two-wicket win in 1907 and a three-wicket success in 1896 are the only close(ish) victories that they've achieved in the department of chasing a target.
What about defending totals in the fourth innings and scraping home (where 'scraping home' is defined by, say, a margin of less than 20 runs)? Well, Australia have had some
success there. A three-run win in 1902, a six-run win in 1885, a seven-run win in 1882 and an 11-run win in 1925, to name but four. (And by 'to name but four', I mean 'to name the only four').
But no living Australian can convincingly claim to have seen their side get home in a tight finish to an Ashes Test. (Apologies in advance to any centenarians who saw that 1925 win as a child and remember it vividly.)
England, on the other hand? To go along with Stokes' Headingley miracle, they also have a two-run win in 2005, a three-run win in 1982, a 12-run win in 1998, a 14-run win in 2013, an 18-run win in 1981 and a 19-run win in 1997 (and that list excludes some old-time wins also within the 20-run range).
The facts are clear. When the contest is close, then the legendary powers of the baggy green tend to go on the fritz. It's almost as if – and bear with me here – any extra cricketing ability bestowed upon a player by a floppy woollen hat of a specific hue is a complete fiction.
Even if, as an Australian fan, you haven't run the numbers, deep down you sense this truism of Ashes cricket. If it's a nail-biting finish to an even contest between bat and ball, then Australia are going to lose.
That's why it's much safer to brutally crush them instead.