The greatest Ashes Test: Seven reasons why Edgbaston 1997 > Edgbaston 2005
Edgbaston hosts the first Test of the 2019 Ashes series this week and everyone agrees it was the venue for the greatest Ashes Test of them all. Most people, though, pick the wrong one, falling for the more obvious and mainstream charms of 2005 when the correct answer is clearly 1997.
Here are quite literally some of the reasons why Edgbaston 1997 is the true greatest Ashes Test of all time.
1) England's win in 1997 put them 1-0 up rather than 1-1
1-0 is better than 1-1. That's just basic maths.
2) Glenn McGrath played in 1997
No excuses for the Aussies in this one.
3) Nasser Hussain scored a double hundred
Test matches where Nasser Hussain scores a double hundred > Test matches where Nasser Hussain does not score a double hundred.
4) England actually thrashed Australia twice in the 1997 game
This is the real reason. Buried in the rest of this wearisome faux-clickbait banter, this is the real reason why Edgbaston 1997 is the greatest of all Tests.
You have to remember that this match was played at a time when Australia were almost comically good at cricket and England were not. Australia always beat England, even if they had been careless enough to allow England to get ahead in the game.
That happened here, with Australia bowled out for just 118 on the first day – and that in itself a recovery from 54/8.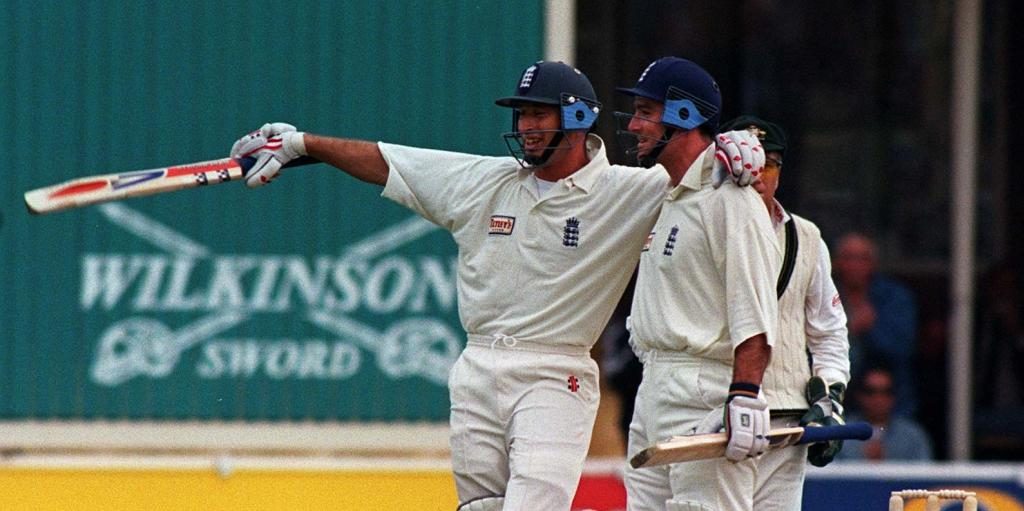 England then made 478/9d in reply, 288 of those runs coming in a joyous partnership between Hussain and Graham Thorpe as not even McGrath and Shane Warne escaped punishment. A lead of 360 runs. For England. Against Australia. Three. Hundred. And. Sixty. Runs.
Surely even England couldn't mess things up from there. Surely even Australia couldn't salvage them.
Except, of course, they did. Australia reached 327/1 in their second innings. The deficit all but wiped out. Mark Taylor and Greg Blewett both well into three figures. Assorted Waughs still to come. Oh God. Oh no.
So England promptly took the last nine wickets for 150 – Mark Ealham finishing things off with 3/60 – and then just casually knocked off the 119 needed for victory in 21.3 overs before the close on day four.
McGrath slapped about at six an over by his perennial victim Mike Atherton (57* off 65). England won by nine wickets. Some other stuff happened in the rest of the series, but we don't talk about that.
5) Mike Atherton scored 57 not out off 65 balls. Against Glenn McGrath. In a Test match.
Just to repeat.
6) Mark Ealham took 3/60. Against Australia. In a Test match.
Just to repeat.
7) There was a mix-up leading to a run-out involving a runner
Michael Bevan was running for Jason Gillespie when he was run out in the second innings. People like to talk about how runners were always getting involved in hilarious run-out mix-ups, but it was in fact roughly as rare as thumping great England wins over Australia during the 1990s.