On this day: Paul Collingwood calls time on Test career in 2011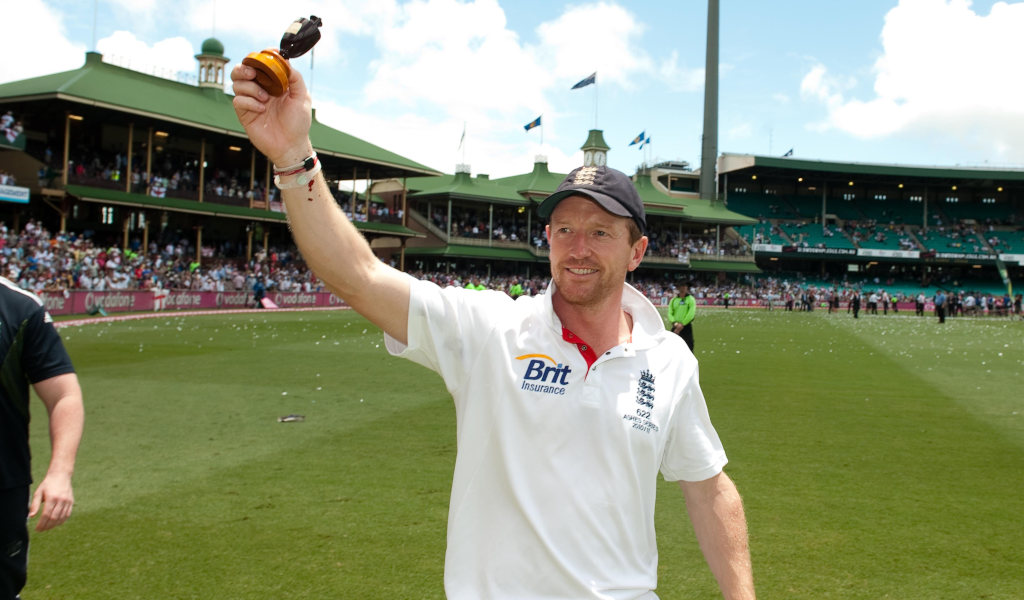 Paul Collingwood announced his retirement from Test cricket in 2011 on the morning of the final day of the fourth Ashes Test against Australia in Sydney.
Collingwood chose a watershed moment to call time on his 68-Test career, on the day that England won the trophy in Australia for the first time in 24 years.
He was part of the team which won the Ashes in 2005 for the first time in 18 years – albeit featuring in only the last Test at The Oval – before then losing 5-0 in Australia two years later, but retained the urn in 2009.
Collingwood said: "Representing England at Test level has always been a dream of mine, and I've been fortunate enough to have enjoyed some amazing highs throughout my Test career.
"I'm proud of the fact that I've always given my all for the England Test team.
"But I feel that this is the right time to leave Test cricket, having reached some very special achievements – none more satisfying that retaining the Ashes in Australia.
"We have a wealth of talent pushing for places in the England test team," Collingwood said. "Clearly I still feel I have a huge amount to offer England in terms of limited-overs cricket and I'm looking forward to the opportunity to continue leading the Twenty20 squad and playing a significant role in England's ODI team."
Collingwood scored 4,259 runs in 68 test matches at an average of 40 since he made his debut against Sri Lanka in 2003, but struggled in the 2010/11 Ashes series, scoring only 83 runs. England, meanwhile, had taken an unbeatable 2-1 series lead to retain the Ashes.