The Press Tent: Under the bus edition
Duck and cover
BREAKING: England have lost the Ashes, and done so quite badly.
Now it's theoretically possible that this is down to Australia having better players in better form for the prevailing conditions. But that does not a hot-take column make.
So here's a handy guide to all the things that have been blamed (and also exonerated of blame) in the wake of the latest humiliation Down Under:
County cricket, Alastair Cook, the ECB, Ben Stokes, Loughborough, Stuart Broad, Trevor Bayliss, white-ball cricket, James Whitaker, The Avenue, Joe Root, Brexit (probably), Moeen Ali, Andrew Strauss, banter second spinners, James Vince's cover-drive, leaf-blowers, and, obviously, The Lack Of Genuine Pace.
The good news, though, is that England have learned valuable lessons from their last 5-0 defeat in Australia when they accidentally scapegoated their best player.
Now clearly you need a scapegoat for this kind of thing, even it is ludicrously reductive to try and pin such failures on one person. But you don't want to go ending the career of someone key to your side, unless he's a bit annoying.
So hats off to England for isolating the culprit: fringe player Ben Duckett.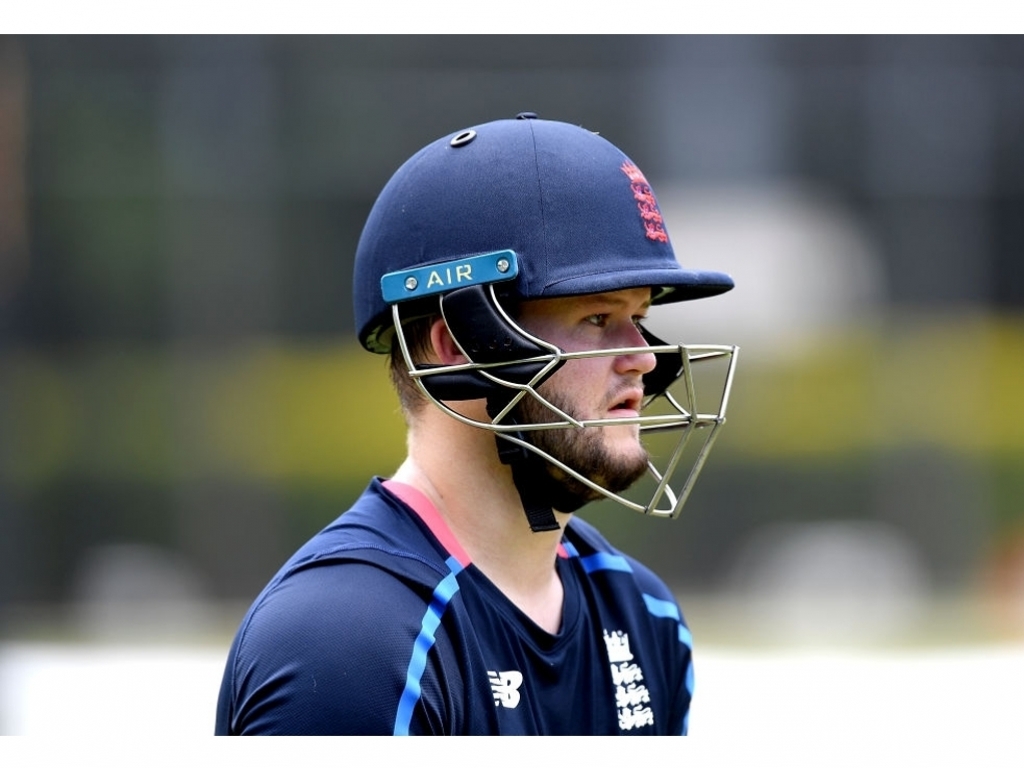 He's perfect, because he isn't even in the squad so nobody directly involved in the defeat even has to worry about being guilty by association.
Duckett's crime, you'll remember, was to pour a drink over James Anderson in Perth's England cricketer-magnet and bar The Avenue.
His punishment is to be thrown under the bus.
He avoided being sent home, but was told he wouldn't play in any of the England Lions' remaining matches. This presumably means he's running drinks, which seems a bit reckless.
But that was not the end of his punishment. He's also been left out of the Lions tour to the West Indies. The ECB were unusually clear on the reasons: "Ben Duckett has not been selected as a result of the off-field incident which led to his suspension and fine in Australia."
Ben Duckett left out of Lions squad to tour West Indies.

ECB spokesman said:

"Ben Duckett has not been selected as a result of the off-field incident which led to his suspension and fine in Australia."#BBCCricket pic.twitter.com/GRCCbZpqgi

— Test Match Special (@bbctms) December 19, 2017
If only he'd broken a man's eye socket instead of pouring a drink, then he might have been named in England's one-day squad.
If you want to know more about The Avenue, and who doesn't, then go here.
Bounce out
If you'll indulge us a rare moment of seriousness and sincerity, hats off to the always brilliant Michael Atherton for being brave enough to write the piece that needed writing about the way Australia bowl against England's tailenders.
It is, as you'd expect, a nuanced and thoughtful piece that controversially comes to the conclusion that maybe the umpires might want to think about enforcing the Laws and playing conditions that already exist.
When we read it, we thought two things. One, we wish we'd been brave enough to write it. Two, Atherton was going to spend the rest of the week being called an "English sook" and "whingeing Pom" by countless Australians who hadn't actually read what he said, and don't think one of the best and most even-handed observers cricket has would have said the exact same thing had roles been reversed.
This seems to have stirred up the locals. https://t.co/sgxo8kjH87

— Mike atherton (@Athersmike) December 21, 2017
There were several Australian cricketers among the "suck it up" brigade suggesting that England should stop moaning or that 35-year-old and too-brave-for-his-own-good James Anderson should just get better at batting, while Mitchell Johnson was angry about demands for a change in the law, even though these demands existed solely in his own head.
We knew this sort of thing would happen. But we can't deny it was still disappointing to see the Actual Captain of Australia joining in, describing Atherton's call for nothing more than the game to be played quite literally in accordance with its existing Laws as "over the top".
Let's just add "bowling bouncers at tailenders" to the list of things that Australians are allowed to self-regulate as the game's only truly objective moral arbiters.
Heads you win
Steve Smith now has the second highest batting average in the history of cricket, while his latest ICC Test ranking figure of 945 is the highest ever achieved by an active batsman since the system was introduced in the late 80s.
He is revolutionising Test match batting and doing it in a style all of his own, with an uncoachable fidgety hotch-potch of a technique that looks like a complete mess right up until the crucial final fraction of a second.
He is undoubtedly the greatest cricketer of the age.
But all we can ever think when we see him is "What's going on with that head?"
Honestly, his head is so small that we can't get any work done for a period of at least an hour every time we see it, which is why we've got this 300-word bit on it here because we literally can't think about anything else.
Take this picture.
Main thing I've learned today is that Mitch Marsh has a truly massive head. Consider the fact that he's actually BEHIND Smith in this shot. Extraordinary. pic.twitter.com/DmcPL5Z1co

— King Cricket (@TheKingsTweets) December 16, 2017
Now, once you've stopped trying to click the play button and realised it's just a screengrab, we challenge anyone not to lose at least 10 minutes staring at it and trying to work out how come Mitchell Marsh's head is in front of Steve Smith but his body's behind. It's as beguiling as anything by Escher.
Then there's the picture of him kissing the urn with Darren Lehmann.
Comfortably the weirdest thing about Australian cricket: an insatiable desire to tag-team the urn #Ashes pic.twitter.com/4X4MR8GB8P

— Vithushan Ehantharajah (@Vitu_E) December 18, 2017
If you saw this picture not knowing the Ashes urn was the silliest, tiniest trophy in all of sport, you'd genuinely assume that was a normal-sized trophy being kissed (distressingly sensually) by someone with a normal-sized head and a bald giant.
We don't have any wider point to make here. There's no punchline. It's just really weirded us out this week and we needed the catharsis.
Rip it up and start again
You might have noticed that the Ashes tends to be won by the home side these days. It's happened in seven of the last eight series over a 12-year period.
Now that's still less than the 18-year period in which England failed to win a single series home or away, but it's enough to make the Telegraph's Paul Hayward think that maybe instead of challenging England's players to rise to the unique challenges of Australia and vice versa, we should just change a load of stuff.
"The most radical idea would be to make the Ashes a home and away affair, with six Tests in all every two years, with alternating home advantage for the first three. So, after a trio of matches at English venues (to be rotated, to stop counties rebelling), the circus would decamp for three in Australia. Or vice versa when it was Australia's turn to start at home. This would change the dynamic, turning the Ashes into a two-chapter showdown, though seasonal barriers would be hard to overcome. The Ashes would cease to be a high-summer festival.
"At the very least, more day-night Tests in Australia (at least three per series) would open the door wider to English teams, as well as enlivening the TV spectacle. Adelaide, on this tour, was a success. Surely it would make sense also to let the visiting team bring their own ball to lessen the home side's bowling edge: a Dukes ball for a series in Australia, a Kookaburra in England. Similarly the order of venues could be determined by a draw. That way, the hosts could be stopped from picking grounds in the sequence that most suits their team."
That one of Hayward's main suggestions is to make Australian conditions more English rather betrays the motives behind his plan. Less "make the Ashes more competitive", more "make it easier for England". While the idea of using a Kookaburra ball on pitches without the pace and bounce to mask its utter unsuitability for anything more than something for dogs to chase brings us out in hives, we do like the idea of drawing lots for the order of the venues.
We'd recommend doing so no more than 24 hours before each Test starts, just to keep absolutely everyone on their toes.
Be careful what you wish for tweet of the week
Can someone invent a Twitter icon for 'don't like'

— simon hughes (@theanalyst) December 12, 2017
Read of the week
Has any Englishman had a better Ashes tour than Jonathan Liew. Dawid Malan possibly, but that's it.
His daily match reports have been required reading throughout the series, but it's the deeper, more analytical stuff that's really floated our boat. This, on Steve Smith, is our favourite. Although inexplicably contains no mention of his freakishly small head.