A Freedom Series quintet: Day 3, Supersport Park
1 PANDYA BRAIN FART COSTS INDIA: Hardik Pandya will no doubt have been on the receiving end of a dressing room talking to after he managed to conspire to run himself out with a casual effort to regain his crease having knocked the ball to mid on. Pandya crossed the crease well before the ball clattered into the stumps but failed to ground his bat or foot and was run out. He left the field with Virat Kohli staring a hole into him.
WICKET! A gift for South Africa as Hardik Pandya lazily fails to ground his bat after taking a simple single and the Indian batsman is run out for 15.

India 209-6, watch live on Sky Sports Cricket. Scorecard: https://t.co/hcnf3o4iK8 pic.twitter.com/0gw5q3fwhP

— Sky Sports Cricket (@SkyCricket) January 15, 2018
2 BIZARRE SYMMETRY: For the first time in Test history the number three and number seven batsmen from both sides were run out. It began with Hashim Amla being too casual with Hardik Pandya the man whose direct hit sent him packing on day one. Shortly after that Vernon Philander was comically run out. Cheteshwar Pujara's effort was a suicidal run against the rocket arm of Lungi Ngidi and things came full circle when Philander ran out Pandya on day three.
This is the first time in history that the No. 3 and No. 7 batsmen of each side have been run out in their respective first innings of a Test.#Amla #Philander #Pujara #Pandya#SAvIND

— Abhishek Mukherjee (@ovshake42) January 15, 2018
3 PROTEAS GET BUMRAH(S)ED: The swing bowling of Jasprit Bumrah had the Proteas in a spot of bother as they began their second innings. Bumrah trapped Aiden Markram leg before with the opener opting to review. He was able to get the ball to skid on off a length and had Hashim Amla playing back to one he should have gone forward to and he too was out LBW.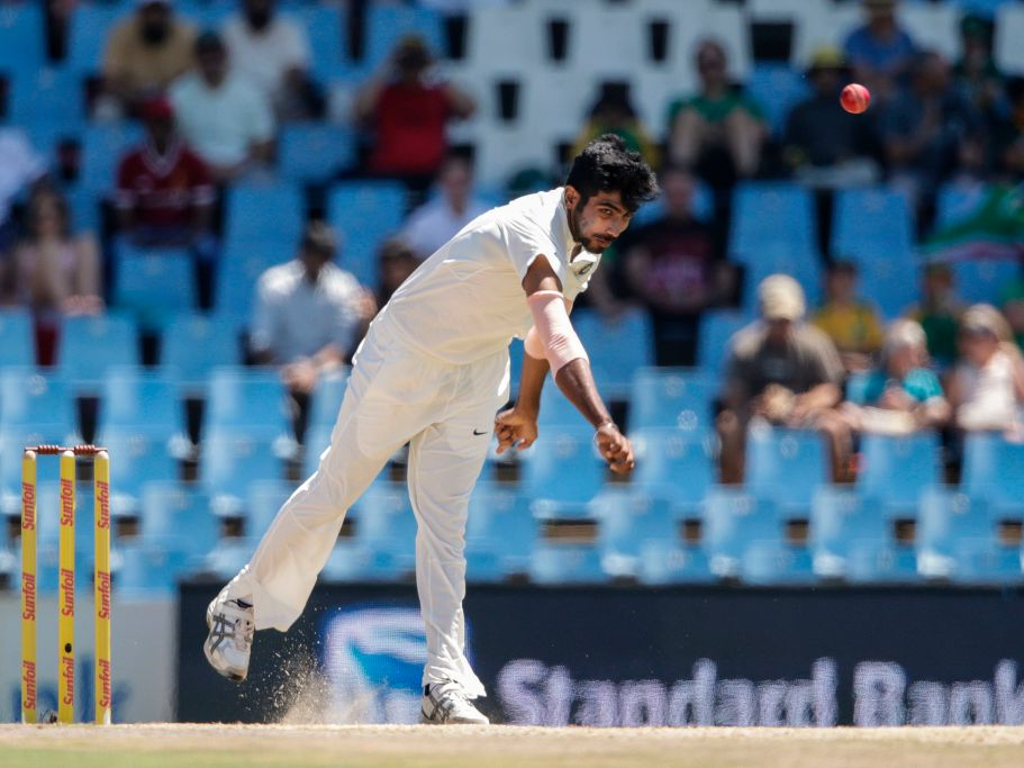 4 A BAD LEAVE: Parthiv Patel has not had the most impressive match behind the stumps for India and he earned the ire of his skipper as he started to move towards a ball flying off the edge of Dean Elgar's bat and then bailed out leaving it for Pujara at first slip. Pujara couldn't get close to it and moments later when the replay showed on the stadium big screen Kohli could be seen giving Parthiv a disapproving look.
He wanted no Parthiv that… https://t.co/oZCvzj7QCG

— BorderKohli (@jwcoetzee) January 15, 2018
5 PASSIONS BOIL OVER: Kohli's over the top celebrations may have irked some but he is yet to earn an official rebuke. Whether that remains the case only time will tell after he was seen wildly gesturing towards the match referee when the umpires took the players off the field due to bad light. Kohli has been very animated with little provocation from the Proteas players and at one point was offering running commentary on the game from the slips. It seems the pressure on the great man's shoulders is starting to get to him.
Fuming Virat Kohli unhappy with playing conditions; complains to the match referee https://t.co/803mLZaG0A pic.twitter.com/qQRtMWqWHM

— Sportskeeda (@Sportskeeda) January 15, 2018