Afghanistan not focused on Kohli absence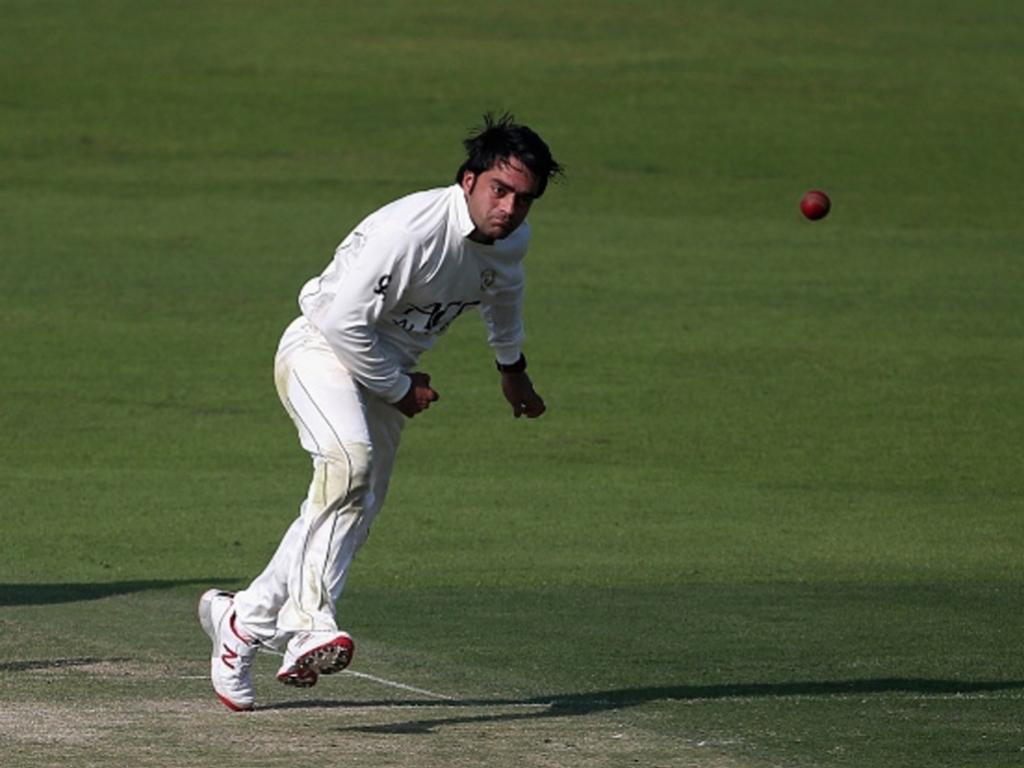 Afghanistan spinner Rashid Khan says that his team will not be focused on the absence of India captain Virat Kohli when they play their maiden Test next month.
Rashid opined that the team will be looking to play good cricket and let the results take care of themselves.
When asked by the ICC what the expecatations for the Test were Rashid said: "I think we don't have something like that, to draw, to win or to lose.
"We just need to focus on playing good cricket. In Test cricket, anyone can give you a tough time. We don't need to say that this class player [Kohli] is not there and we should be like 'relax and we can win this'.
"In Test cricket, you should take even a fast bowler seriously – he can make a hundred against you because he has a lot of time to play till the end, to play for a day, for a session. So that's where Test cricket is different. Anyone can make a hundred against you and anyone cannot make it even if he is a class player.
"The full focus is on playing good cricket and to prove that we are capable of Full Member status in Test cricket."
ALSO READ: Rahane to lead India in Test against Afghanistan
The significance of their first ever Test is not lost on Rashid and company with the spinner keen to do his utmost for those back in Afghanistan.
He said: "Playing Test cricket is the dream of every country and every player. It is a big honour and achieving this in such short time is a proud thing for the whole nation, because we have got Test cricket status in 13-14 years.
"It will be a big day for cricket in Afghanistan. I can't wait to be called a Test cricketer! That means a lot to us.
"I think there will be no one who will not be watching it on television back home. Whether it is Test cricket or ODI or T20, they watch it. If it is not live, they follow it online. People in Afghanistan are crazy about cricket."