Africa T20 Cup kicks off in East London
There will be a distinctly African continental flavour to Pool C in the Africa T20 Cup with both Kenya and Namibia heading to East London this weekend.
There is also an African T20 Cup debut for Mpumalanga in this season's competition.
Namibia have a strong record in the Africa T20 Cup, having progressed to the semi-finals of last year's tournament unbeaten. Unfortunately, South Africa's south-west neighbours came unstuck against an in-from Free State team in the playoffs.
The Africa T20 Cup, though, is the start of a new era for Namibian cricket. Coach Dee Thakur has stepped down and moved into new position as the manager and coaching co-ordinator of Namibia's age group and development programme, while the team will also have another new captain at the helm.
Long-time skipper Sarel Burger retired after the ICC World Cricket League Division Two competition at home in February earlier this year. Stephen Baard took over the leadership from Burger, but has now accepted a playing contract in New Zealand, leaving Jan Frylinck to lead the Namibian team here in the Africa T20 Cup. Frylinck will, though, have the core of last year's successful team at his disposal with Baard, Lohandre Louwrens, Tangeni Lungamene, Bernard Scholtz and Johannes Smit all back to compete at Buffalo Park.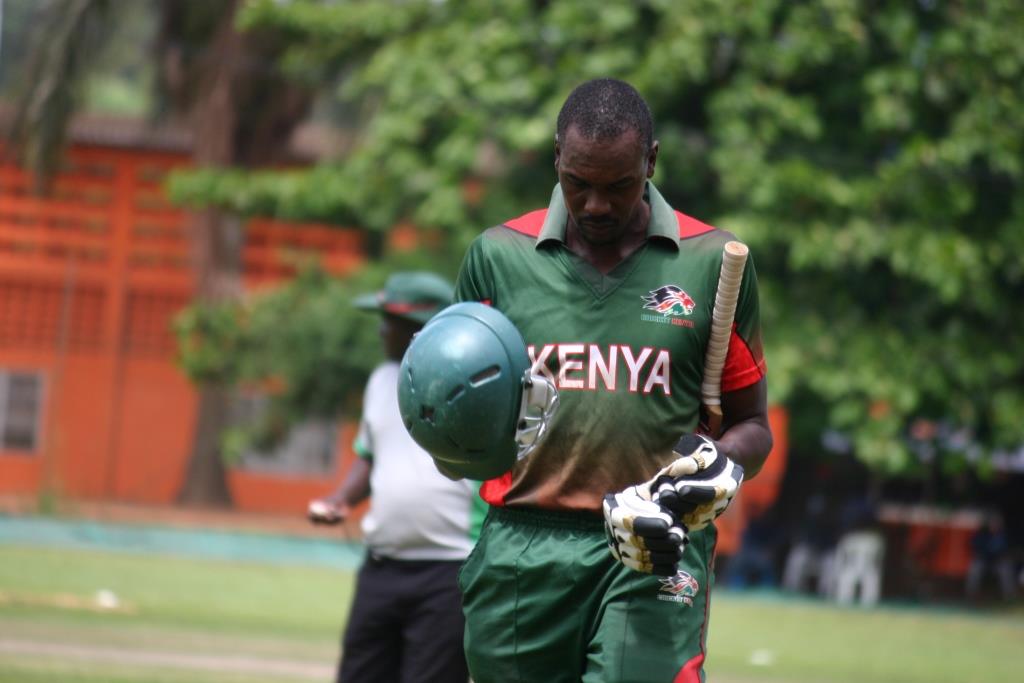 Kenya, meanwhile, too will be eager to get back to playing cricket with veteran all-rounder Collins the main drawcard. The once darling of world cricket when Collins claimed 13 wickets back at the 2003 ICC World Cup is now 37-years old, but remains a premier part of Kenya's team and is still in good form with the veteran striking 67 off 45 balls and 44 not out, off just 35 balls, in his last T20 International appearances.
Hosts Border will be looking to keep the local flag flying high and certainly boast a team looking to give the Buffalo Park crowd lots to shout about. New Standard Bank Proteas T20 international Christiaan Jonker has been drafted into the Border side along with Warriors franchise cricketers Gihahn Cloete, Basheer Walters and Yaseen Vallie.
Cloete, especially, will be looking to continue his good white-ball form after last season's superb run in the Momentum One-Day Cup competition that earned him a trip to India with the South Africa "A" side.
Meanwhile, neighbours Eastern Province have sent a youthful team to this season's competition with plenty expected from South Africa Under-19 opener Matthew Breetzke this season.
POOL B FIXTURES – EAST LONDON
Friday, September 14
9:30-12:40
Eastern Province v Namibia, Buffalo Park
Mpumalanga v Kenya, Police Park
13:30 – 16:40
Mpumalanga v Eastern Province, Buffalo Park
Border v Namibia, Police Park
Saturday, September 15
9:30-12:40
Border v Mpumalanga, Buffalo Park
Eastern Province v Kenya, Police Park
13:30 – 16:40
Border v Kenya, Buffalo Park
Namibia v Mpumalanga, Police Park
Sunday, September 16
9:30-12:40
Namibia v Kenya, Buffalo Park
13:00-16:10
Border v Eastern Province, Buffalo Park