An Ashes five-fer: Melbourne, Day 3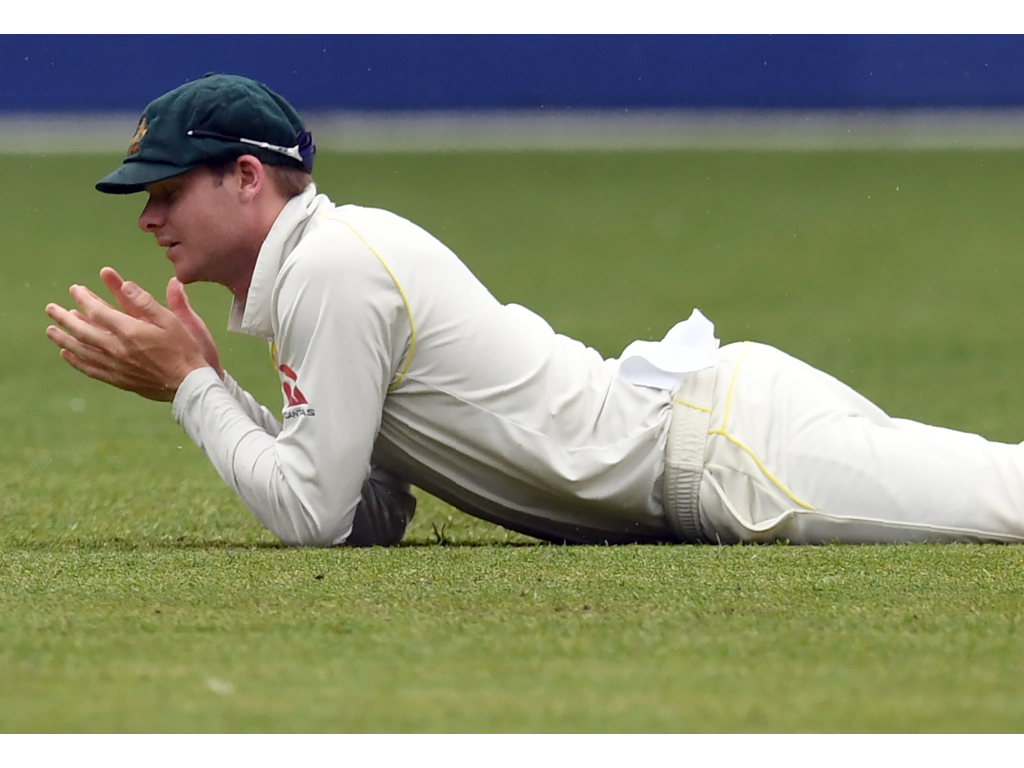 1) A MORNING TO TEST THE PATIENCE: Australia essentially took a leaf out of England's text book by squeezing the batsmen in the first 40 minutes as only nine runs came from the first seven overs. Josh Hazlewood bowled very well and when Nathan Lyon appeared, Alastair Cook looked vulnerable for a while. There was no need to panic. Cook knew that initial respectful patience to tight lines would eventually pay off later. There was nothing frenetic about England's approach. Until………

2) JOE ROOT STRAYS FROM THE ROAD: It is quite extraordinary how many times Joe Root plays a low percentage shot when he has 60, 70 or 80 on the board. Out of the big four world batters,Root is the one that has a big mistake in him when well set. Maybe it was the sedate nature of the first hour that started to strangle his accumulator approach. Two men had been set out for the short ball and Root's execution made it look even worse. The skipper will return to England an angry man, knowing that Australian crowds still haven't seen the best of him.
Joe Root (56*) has 22 scores between 50 and 75.

13 scores between 76 and 99.

13 Test hundreds.

Do you think he'll reach three figures in this innings? #Ashes #ItsTheAshes pic.twitter.com/ggNnjnKeMf

— The Ashes on BT Sport (@btsportcricket) December 28, 2017
3) SHOULD HAVE GONE TO SPECSAVERS: The optical store is a partner for Cricket Australia in this series, but Steve Smith hasn't been seeing it so well. He dropped Cook on 66  and again today on 153 when the hosts were threatening to sneak back into the game. Likewise, the umpires may also need a sight check, having previously missed James Vince's edge into his pads and Dawid Malan's even more pronounced piece of willowwhich would have saved the Middlesex man on review.
When the edge goes between first slip and the keeper… #ohwhatafeeling? 😬#Ashes @Toyota_Aus pic.twitter.com/QVHnZTXa7f

— cricket.com.au (@CricketAus) December 28, 2017
4) ENGLAND HAS A STING IN ITS TAIL: When England stumbled to 307-6, they were still 20 behind and in danger of losing any significant advantage. This time, their tail wagged so hard it knocked Australia off their Xmas tree perch. Chris Woakes hung around for a scratchy 26 and then, more surprisingly, Stuart Broad bravely swatted away for 56, for only his third Test match 50 in the last four years. He may still be terrified of the short ball, and was even hit in the throat by Josh Hazlewood, but Broad took the attack to the Aussies with some old style panache.
🎥 @StuartBroad8 interviews Alastair Cook on his epic double century and their 💯 partnership!

WATCH: https://t.co/MyxS5yCG1j#Ashes pic.twitter.com/k1HIeLncWL

— England Cricket (@englandcricket) December 28, 2017
5) COOK TURNS INTO MONUMENT OF RESISTANCE: Alastair Cook has been refreshingly honest, admitting his hurt that he failed to deliver when the Ashes were on the line. There is no showiness in his batting or words. He is a man of deeds, hugely respected by team mates and the opposition. From the first hour, the Essex man played himself in again and was crunching the ball beautifully straight. 633 minutes and 409 balls later, it seemed like 2010/11 all over again. If only.
Lot of things to love about Alastair Cook's 244*, the main one being he's bookended a rough run of form – a neat 10 innings – with two double hundreds.

Keeping his detractors & supporters in business. #Ashes

— Vithushan Ehantharajah (@Vitu_E) December 28, 2017