Ballance backs himself for Yorkshire runs
England's forgotten man of the middle-order Gary Ballance is determined to get his career back on track with runs in the County Championship.
The 29-year-old returned to the Test XI in the summer against South Africa before a broken finger sidelined him.
He toured Australia with the Ashes squad but despite averaging 97 in the warm-up games he did not play and was left out of the Test squad for the tour of New Zealand.
In spite of a frustrating winter abroad Ballance is resolved to do what he can to prove he can cut it at the highest level.
Ballance told Yorkshire CCC's official website: "It's nice to be back home.
"Obviously it was frustrating, you want to be part of the team. But on a tour like that there always have to be guys who miss out.
"Absolutely, it is my ambition to get back there. You always want to get the top. I felt like I was playing quite nicely, I felt good in the nets but it's just one of those things.
"On a tour like that it's just making sure, if called upon you are ready to go. But I feel I am in a good place. I had a good season last year and hopefully I can keep that going into next summer.
"I am not going to be too disappointed about it, I have just got to move on and try and work as hard as I can."
Ballance revealed that the selectors told him to go back to Yorkshire and score big runs early in the season to get back in the frame to face Pakistan and India this summer.
ALSO READ: Curran motivated by the desire to play
He is frankly unlikely to win over his staunchest critics with County runs given that he averaged nearly 68 last season and was still considered a surprise selection but Ballance continues to show the kind of fighting spirit that Yorkshiremen adore.
Ballance said of the last campaign: "At the end of the day it was only one season, I want to be doing it consistently.
"It is what it is, hopefully I can get back to Yorkshire and make sure I start the season well."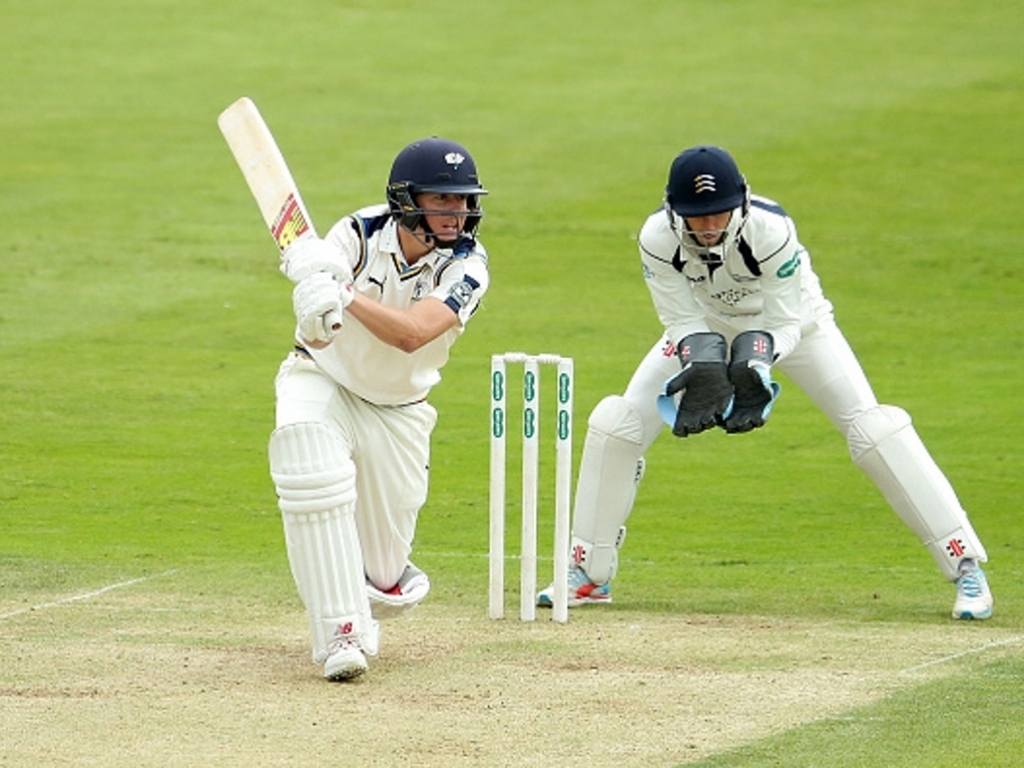 Ballance turned down the opportunity to play in the North v South series in Barbados to spend more time with the Yorkshire squad that he will lead for the second season.
He went on: "I think captaining Yorkshire and wanting to play for England can go together. It is quite important not to look too far ahead. If you are only focused on scoring runs to get back in the England side, you don't focus on the job in hand.
"And that is trying to win games for Yorkshire at the end of the day, as long as I can try and do that then the rest will take care of itself. The squad we have got should be able to challenge in all three formats. As a group last year we played some good cricket but we were just not consistent enough across all forms."
ALSO READ: When did England lose the Ashes?
Ballance is thrilled with the opportunity to learn from overseas professional Kane Williamson who is of course the Black Caps skipper and part of the famous big four who are considered the best batsmen of their generation.
He said: "Kane will be very good for our team and obviously he captains New Zealand so I can learn from him.
"Personally, I have learned more and more, I am improving tactically and just being a better leader around the lads.
"I have spent a few months this winter in Australia watching someone like Joe Root – he is a very good captain and I have been learning from him. Then speaking to people like Alastair Cook as well, so I can keep improving."