Cricketers show their colours: Who does Dhoni back on the football field?
Professional cricketers may have their own sport on their minds a lot of the time, but several of them are also big football fans.
But who do the stars support?
Jimmy Anderson – Arsenal/Burnley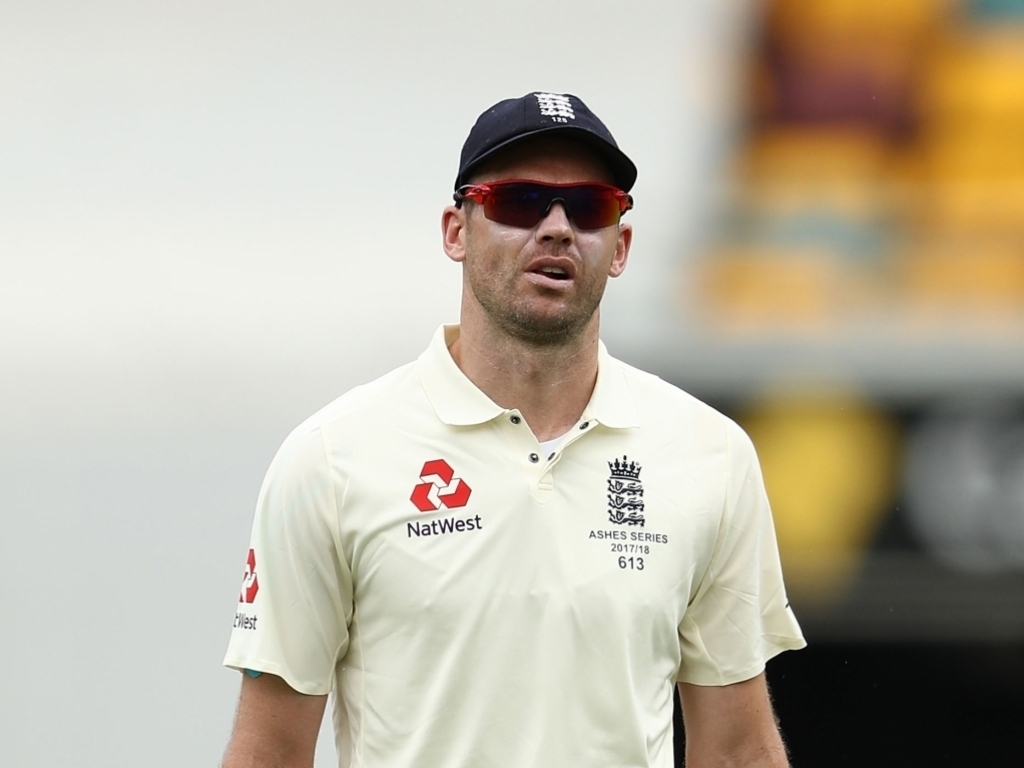 Having made his Test debut back in 2003, Jimmy Anderson has gone on to become England's all-time leading wicket-taker, with 523 wickets to date. He is now the fifth-highest wicket taker in Test matches, and needs just 41 more to become the highest wicket taking pace bowler in the history of the sport. Anderson has been one of the key men for England over the last ten years, and was influential in helping the side win the Ashes several times in that period.
As a Burnley lad, he is a big fan of the Clarets, but when they were languishing down in the lower leagues, he says that he did have a brief spell supporting Arsenal.
Stuart Broad – Nottingham Forest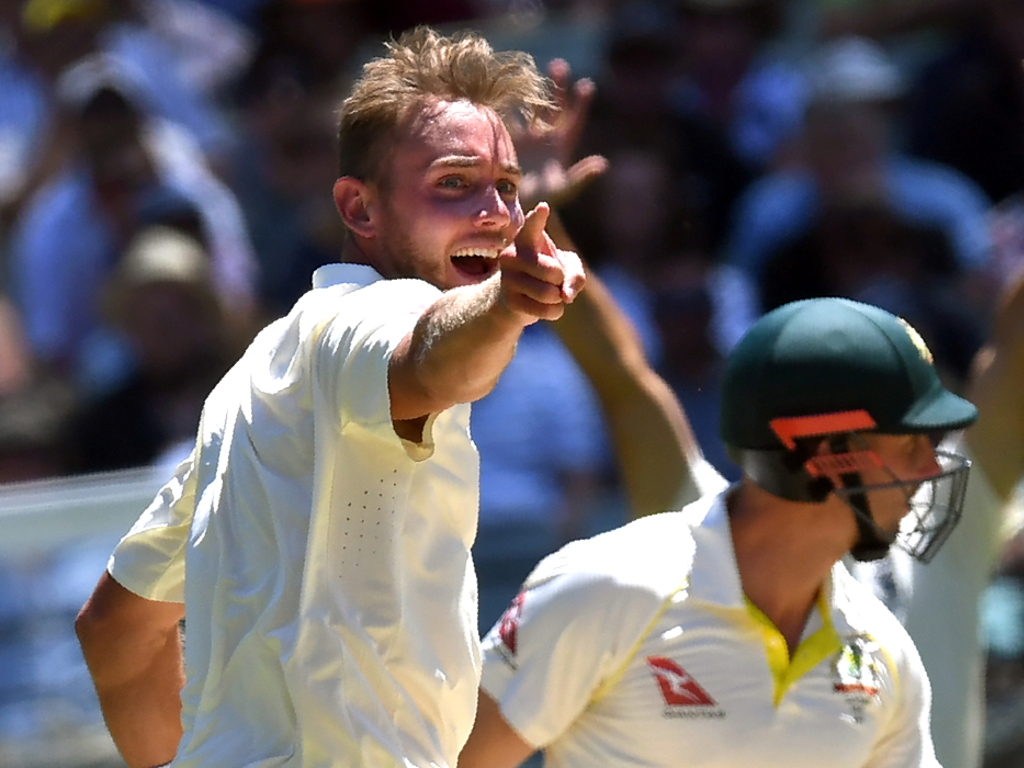 Jimmy Anderson's pace bowling partner, Stuart Broad, is the second highest wicket taker for England in Test match history. Broad is just two wickets away from reaching the 400 mark, himself, and has also hit a century for his nation. He scored 169 against Pakistan back in 2010, and that remains to this day, the second-highest score ever hit by a No.9 in Test cricket. As England decimated Australia in the 2015 Ashes, Broad famously took 8-15 on the opening day of the Trent Bridge Test match, as the Aussies were dismissed for just 60.
As a Nottingham lad, Broad is a big fan of Nottingham Forest. His first trip to the City Ground was in 1999, and it just happened to be the 8-1 demolition of his team by Manchester United. He says it is a rollercoaster, but loves it all the same.
M.S. Dhoni – Manchester United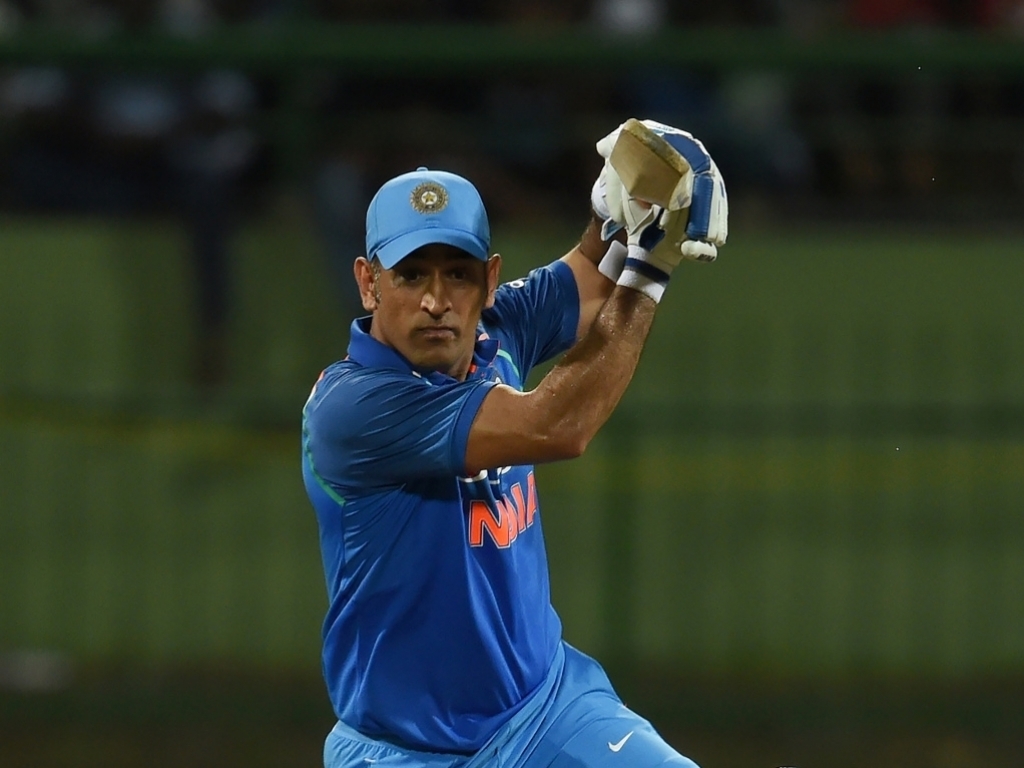 Mahendra Singh Dhoni has been part of the Indian cricket setup since his ODI debut back in December 2004. He is arguably, one of the best wicketkeeper-batsmen in the history of the sport, and holds several records from his time as captain of the Indian national side. He captained both the Test and ODI teams for prolonged periods of time. He also captained the T20 side to the 2007 T20 World Cup trophy, as well as winning the 2011 ICC Cricket World Cup as captain of the 50-over side.
As a goalkeeper during his early years, MSD has always had football in his heart. His favourite side are Manchester United, and he gets to Old Trafford to watch them as often as he possibly can.
Rahul Dravid – Arsenal
Having scored over 13,000 runs in Test match cricket, Rahul Dravid is the fourth highest run scorer in the longest format of the game. Only Jacques Kallis, Ricky Ponting and Sachin Tendulkar have scored more in red-ball cricket. He also scored more than 10,000 runs in ODI cricket, one of only eleven batsmen to ever achieve the feat.
Despite most Indian cricketers being fans of Manchester United, Rahul Dravid is a fan of the Gunners. He was drawn to side due to Arsene Wenger's professorial and intellectual style.
Andrew Flintoff – Manchester City
Known as one of the best all-rounders to ever play the game, Andrew Flintoff became a cult hero to English fans after the 2005 Ashes. He was instrumental in England beating Australia for the first time since the 1980s.
That year, he shared the ICC Player of the Year award with Jacques Kallis, and was also crowned BBC Sports Personality of the Year. Flintoff is one of only eight players to be on both the batting and bowling honours boards at Lord's.
Flintoff is a big fan of Manchester City, after moving to the city when he was 15 to pursue his cricketing career with Lancashire.
Chris Gayle – Manchester United
The big-hitting West Indian opener is famous for his stand and deliver technique while batting and giving interviews, and is one of just four men to have scored two triple-centuries in Test cricket. He also became the first batsman to score a double century in a World Cup when he scored 215 against Zimbabwe in 2015. Gayle became the first cricketer to have scored centuries in all three formats of the game.
On a tour of Old Trafford in 2016, Chris Gayle joked with his followers on Twitter that he was set to sign with Manchester United after talks with Jose Mourinho. He has been a fan of the Red Devils since his youth when he played more football than he did cricket.
Kevin Pietersen – Chelsea
Born in Pietermaritzburg, South Africa, Kevin Pietersen became an English legend thanks to his ancestry. As soon as he had finished the four-year qualifying period in county cricket, Pietersen was called up to the England squad, and became an integral member for ten years. He was part of the team that won the 2005 Ashes, and was a key member of the squad that went on to win the World T20 in 2010. KP was named Man of the Tournament, after scoring 248 runs, a high for the competition that year.
Frank Lampard and John Terry are among the star-studded list of friends that KP has, and he is a big Chelsea fan, appearing at Stamford Bridge whenever he can.
Joe Root – Sheffield United
Despite a career which is still relatively young, Joe Root is now the England captain, having performed brilliantly over the past five years. He has over 5,700 Test runs in that time, and has a top score of 254. Root averages over 50 in both Tests and ODIs, one of few batsmen in the world to do so. He became the first Yorkshireman to ever score his first Test century at Headingley, and also holds the record for most consecutive Tests with a half century (12, joint with AB de Villiers).
A season ticket holder at Bramall Lane, the England captain has always been a massive fan of his hometown club, Sheffield United.
Graeme Smith – Liverpool
South African legend, Graeme Smith, was a stalwart at the top of the order for several years, across all three formats of the game. He is the most successful Test captain in history, with his South Africa side winning 53 Tests under his leadership. He was part of all four of South Africa's 300-run opening partnerships in Test cricket, alongside Herschelle Gibbs for three of them.
Smith is a fan of Liverpool and Steven Gerrard in particular, saying the former Reds captain has the same unbeatable qualities as he did when he was captain. He finally made the trip to Anfield in 2014, saying it was a dream come true.
Dale Steyn – Chelsea
In a career which has been blighted with injuries, Dale Steyn has been one of South Africa's best bowlers of all time. He became the fastest Protea to reach 100 Test wickets in 2010, though Vernon Philander would snatch that record in 2013. He currently has 419 victims in Test cricket, at an average of just 22.30. Steyn also holds the record for the longest time spent at the top of the ICC Test bowling rankings. He spent 263 weeks there, between 2008-2014, as both he and Jimmy Anderson were at the peak of their powers.
The South African quickie is a fan of Chelsea, like KP. The reason he wears the #8 jersey for the Proteas in limited-overs cricket is because he is a big fan of Frank Lampard.
By Matt Coles