Danni Wyatt targets third T20I ton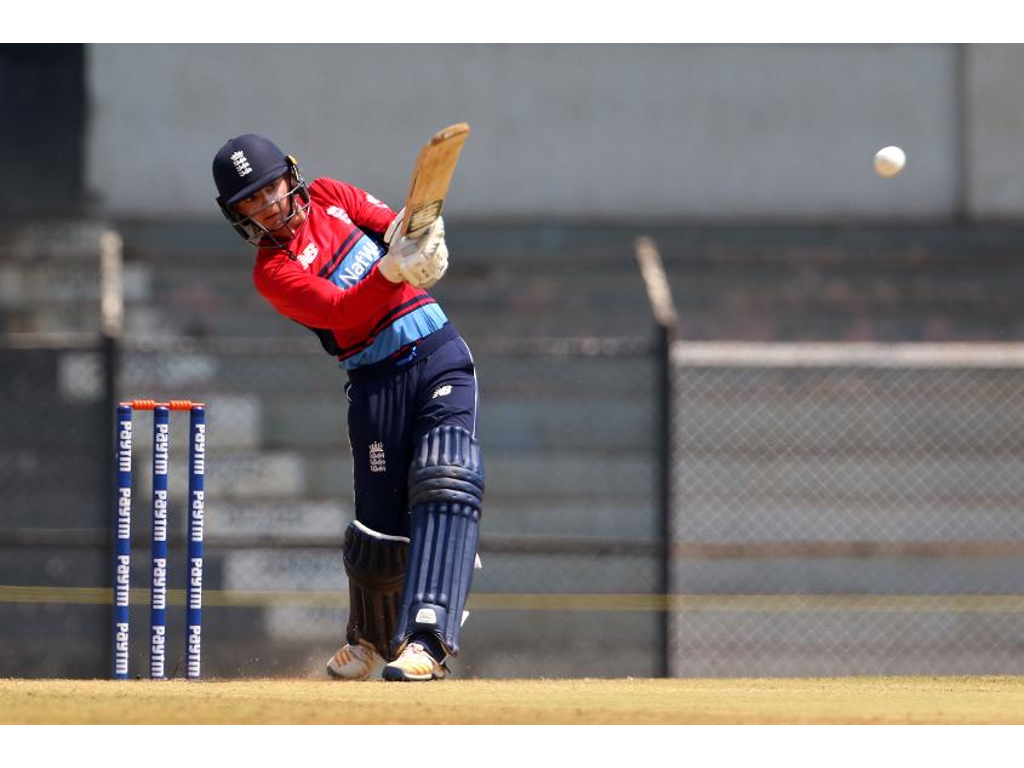 England batsman Danni Wyatt wants to become the first woman to record three T20I hundreds saying she is eager to ton up at home after scoring centuries in Australia and India.
Wyatt will have an opportunity to bring up three figures in the T20I tri-series against South Africa and New Zealand that follows the three ODIs against the Proteas.
Speaking to Sky Sports, Wyatt said: "I've got one in Australia and one in India, now I want one in England!"
Wyatt credits her time in the Women's Big Bash with helping her pace her innings correctly and enabled her to put up big scores.
ALSO READ: England take on Proteas in first series at home since World Cup triumph
And it would be in Australia where she smashed her first Twenty20 hundred. Heading in to the match in Canberra Wyatt averaged just 12 but has since transformed her game.
With coach Mark Robinson backing her "to hit every ball for six, which I'm good at doing at the moment", she's enjoying herself in the England set up.
She added: "In the past I have gone out there as a pinch-hitter who has just hit 20 off 15 balls, looked good and then thrown my wicket away.
"I'm very experienced now, I've been playing in the Women's Big Bash for three years, played 100-plus matches for England and it's nice to finally get a big score. I haven't looked back since I got my 100 in Canberra. Hopefully this is the start of many more runs to come."