Elgar: One of the toughest days of my career
Dean Elgar has described his seventh Test century on the opening day of the first Test match against New Zealand at the University Oval in Dunedin on Wednesday as one of the 'toughest' of his 33-match Test career.
Elgar batted for eight hours, faced 262 balls of unrelenting pressure from a disciplined Black Caps attack– who also bowled 30 maidens – to resurrect the Proteas' innings and to reaffirm his status as a resolute and mentally tough player.
The gutsy batsman has made it a habit of scoring game-changing hundreds under pressure, earlier this year the Proteas were 66/3 against Sri Lanka in Cape Town before his 129 led the recovery, and it was his 316-ball 127 against Australia in Perth last year that helped to tip the scales in a tight contest.
The 29-year-old says adjusting to the extreme elements in New Zealand made it mentally and physically harder, as he tried to absorb the pressure during the tough periods while looking to score when the opportunity was there.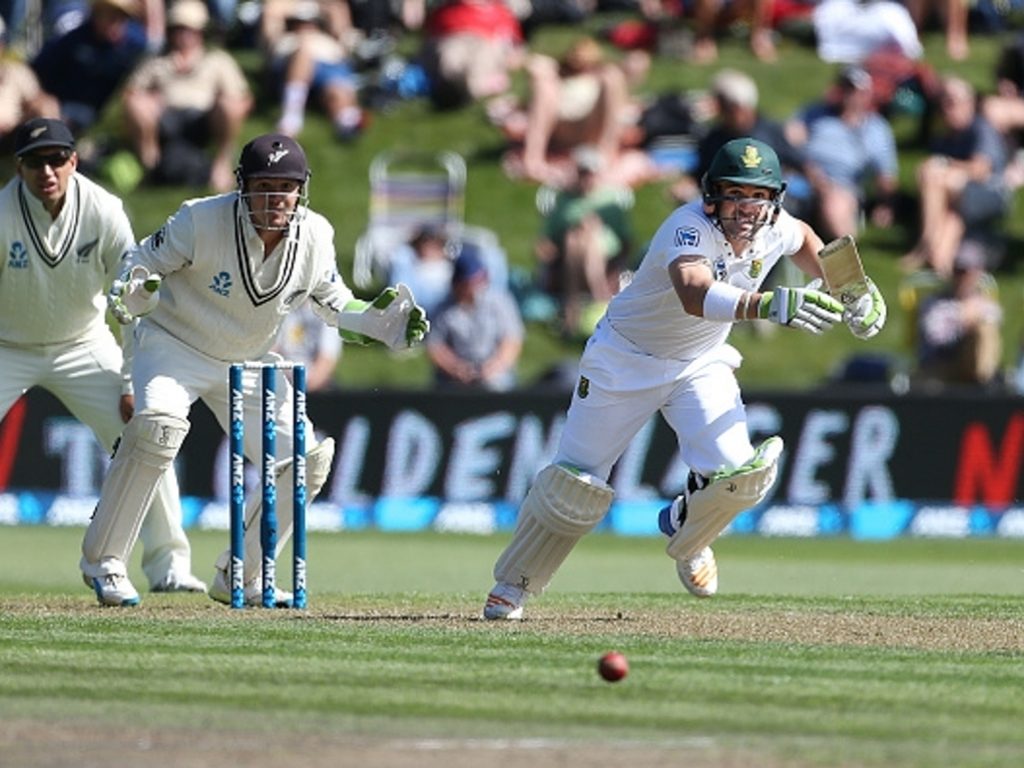 "It was right up there as one of the toughest days of Test cricket so far in my career," he said at stumps on Wednesday. "Their bowlers are quality; Boult, Wagner and a guy who had a lot of success in the ODI series, Jeetan Patel. It was hard graft; we knew that if we gave them an hour things would maybe settle down and we could open the scoring. They bowled well on a wicket that didn't really assist them too much, their discipline was very good.
"We know it's tough, whether we are 100/0 or 22/3, I am always going to approach the game the same," he explained. "This game is a mental game and you need to use it in your favour.
"It worked out that it was one of those situations where you had to scrap it out and fight it out and not think about yourself.
"For once you had to think about the bigger picture, that was the team, and what the team needed at that moment. I'm not very talented and free-scoring like other guys, so you have to use your advantage, that is obviously my ability to try and guts it out and grind it."
The work is not over yet. Elgar (128) and Temba Bavuma (38) will resume their promising fifth-wicket partnership of 81 on day two with the score on 229/4, and hold the key towards a challenging first innings total given the challenging conditions.
"I think we are in a strong position being only four down on a wicket where it seems like with the newer ball anything can happen," he admitted. "Their spinners bowled well not to give us run-scoring opportunities. To be four down after 90 overs of cricket, we'll take that.
"We were looking at about 250-280 at about tea-time," he said. "Now we are in a good position after not losing a wicket in the last session so we can re-adjust. I think 350 is 450 on this wicket because of the slowness of the pitch, it also takes away time and allows the wicket to deteriorate for our spinners to come into the game."