England can let loose on the pitch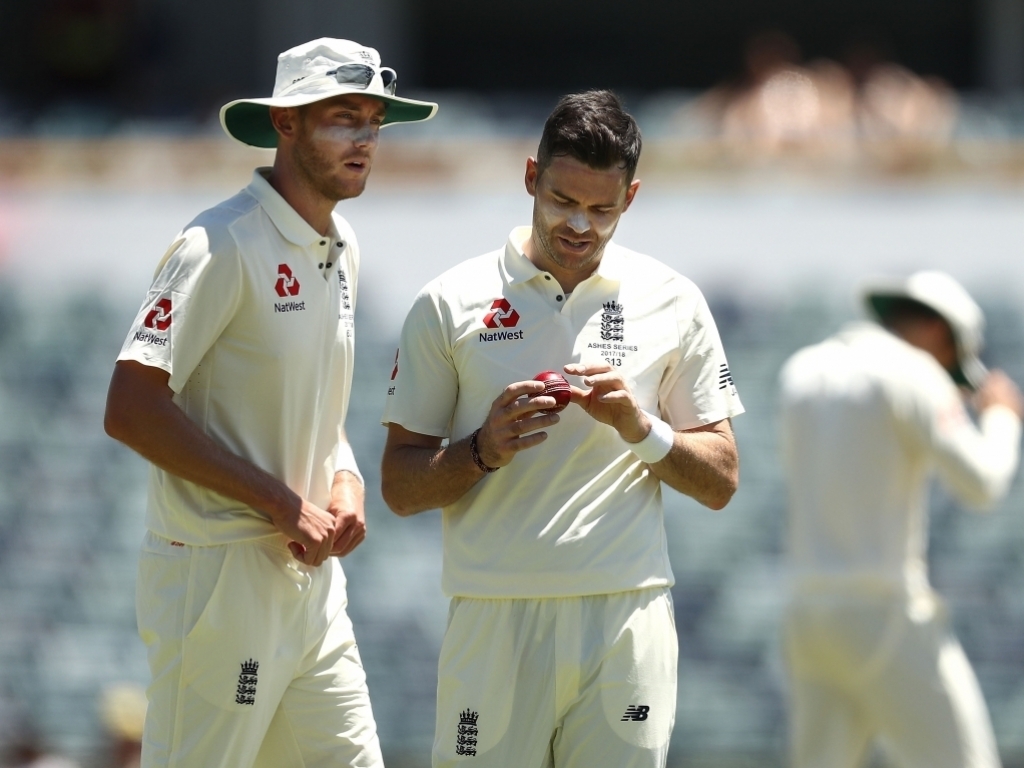 England have rocked into Perth like millionaires. Clearly not put off by the extortionate price of the beer in the city,  they have frequented their favourite bar to drink from the cup of plenty one more time.
It's a good thing Ben Duckett and Jimmy Anderson didn't touch the spirits. They have an (alcoholic) average well beyond most of the current English top and middle order.
Joking aside, the tourists need to make some headway on the cricket pitch rather than christen each other with the Amber nectar. In some ways, the plot lines of this tour are so bizarre, it gives Joe Root's team a chance to loosen up and let fly where it counts. Everybody has written off the WACA test well before they even boarded the plane, so poorly have they performed there over the years. Even Andrew Strauss's professional crack unit of 2010 were totally undone by one Mitchell Johnson. The overall record from 1970 to 2013 reads: played 13, won one, drawn three, lost nine.
The off-field shenanigans has distracted attention away from Alastair Cook's 150th Test match. It's a magnificent achievement and hopefully the ECB can provide a memorable tribute to the opener, unlike the silver 100th cap they gave KP in 2013 which  incorrectly read "Pieterson" . Yes, that happened in Australia too when the wheels were about to fall off. Administrative errors are the least of this team's issues.
Cook does seem like a man who would rather be driving a farm tractor in knee deep mud than  facing the shells of Cummins, Starc and Hazlewood. Pietersen himself has said that his ex-colleague looks "not very interested".  Former Aussie opener Chris Rogers called Cook a "champion", but pointed to the inevitability of the loss of desire that can suddenly infect a battle hardened warrior.  Chef needs to find his Gerard Butler "300" spirit sharpish.
England cannot control the script unless they start directing matters on the field.To drive back at what they say is the false depiction of saloon bar sluggers and a bunch of students on freshers week, the Three Lions are going to have to shut up the external noise by playing good cricket for session after session.
If Perth is to be the graveyard for the Ashes, then so be it, but nothing must be left in the dressing room. Churchillian speeches don't seem to be Trevor Bayliss's style, but this team needs a bit more body language about them. It's good to have a relaxed team environment, but one wonders if losses are too cheap under Bayliss, whose record is one of a mid-table Premier League manager.They started so slowly in Adelaide, it does beg the question of intensity.
The WACA is no longer the pace monster that it was, so England have to stand and deliver and maybe, just maybe, find something that they lost when Ben Stokes went out for a night in the West Country last September. The rhetoric needs to turn into real hard wins, otherwise the laughter lines will be all Australia's.
Teams
Australia (Likely XI): David Warner, Cameron Bancroft, Usman Khawaja, Steve Smith, Shaun Marsh, Mitchell Marsh, Tim Paine, Mitchell Starc, Pat Cummins, Josh Hazlewood, Nathan Lyon.
England XI: Alastair Cook, Mark Stoneman, James Vince, Joe Root, Dawid Malan, Jonny Bairstow, Moeen Ali, Chris Woakes, Craig Overton, Stuart Broad, James Anderson.
Details
Hours of play (local time): 10.30 start (02:30 GMT 04:30 SAST), Lunch 12.30-13.10, Tea 15.10-15.30, Close 17.30
Match days: 14-18 Decmeber 2017
Umpires: Marais Erasmus and Chris Gaffaney
TV Umpire: Aleem Dar
Reserve Umpire: Paul Wilson
Match Referee: Sir Richie Richardson