England facing mammoth task
Ultimately, both sets of players in Auckland deserve huge credit for being able to play any kind of cricket at all through the tears of laughter at events unfolding in Cape Town.
That Jonny Bairstow was able to take the field at all rather than requiring hospital treatment having laughed his cock clean off is testament to his character. And he even took a couple of catches.
Happily, and my word it really felt like cricket needed it, we actually got some competitive and controversy-free action to enjoy after New Zealand batted capably, entertainingly and in the end pointlessly well into the middle session.
It may yet cost them victory. Once the lead was 250 the game was well and truly past the point of safety and understandable conservatism tipped over to reckless endangerment of a well-deserved victory.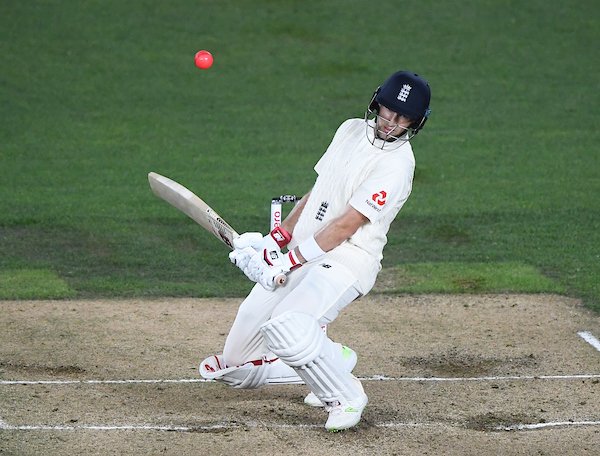 With 29 overs bowled, minimal swing – one wonders if there is anything the New Zealand leadership group could have attempted to remedy this – and only the legside strangle of Alastair Cook to show for their efforts, New Zealand may just have been starting to worry.
With Joe Root looking his usual serene self on his way towards yet another 50 and Mark Stoneman, if not quite comfortable then certainly more convincing than at any stage since the working over he endured in Perth, the prospect of England getting out of jail began to appear feasible. They cruised past their first-innings total. New Zealand were even forced into a couple of bowling changes.
Then Mark Stoneman stumbled into the most obvious trap of them all. It's not like he hadn't been warned, having top-edged the previous ball from Neil Wagner to the fine-leg boundary for six to reach a fourth Test 50.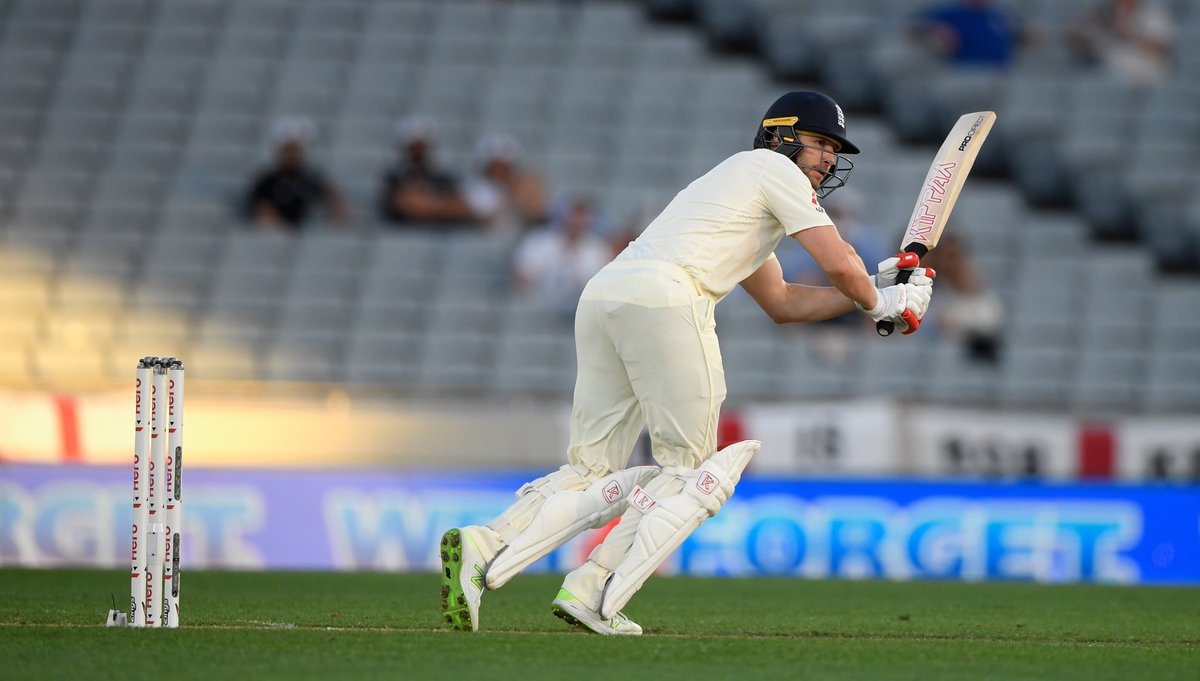 But still he seemed surprised to see another short ball heading his way, managing this time only to flap it into the waiting hands of Trent Boult at long-leg. It was the silliest thing any cricketer has done this week, and will do nothing to silence the growing, nagging doubts that he will soon join the ever-lengthening ranks of Cook's discarded opening partners.
And then came the day's – probably the match's – decisive moment. Boult, curiously underbowled in a long final session, produced a snorting final over of the day. The fourth ball thudded into Root's gloves, prompting the England captain to leap away in instant agony. After three minutes of treatment play continued. The fifth ball hit the gloves again, but this time only a glancing blow that diverted the ball into the gloves of BJ Watling.
Root's conversion rate is well known by now, but that's eight half-centuries across eight Tests since his last three-figure score in Tests. Is it possible for a man with almost 6000 runs at almost 53 apiece to be wasting his talents? Ludicrously, it's starting to look like it might be.
It all completed a difficult five minutes for the Ashes captains, coming hot on the heels of Steve Smith losing the Australian captaincy in the middle of a Test.
While Smith's problems are almost unprecedented, for Root they are all too familiar. Another 50 and out. Another overseas defeat on the cards.
England are now reliant on their immensely talented but volatile middle-order to bat the vast majority of tomorrow's 98 overs if a draw is to be salvaged.
Despite the huge late blow of Root's dismissal, they do still have a chance. Another quirk of New Zealand's late declaration is that they have condemned themselves to an old ball in the afternoon and night sessions, with the new ball arriving in the evening when batting is at its easiest.
They will need all the spirit, skill and dumb luck that enabled Matt Prior to shepherd England's tail to an unlikely draw here five years ago. By hook or by crook, England emerged with only nine wickets down after 143 overs on that occasion. If they bat through every ball of tomorrow's play they will have seen off 145.