England left with more questions than answers
As first rain fell and then indecisive umpires dithered, day two of Auckland's first day/night Test failed to match Thursday's play for alacrity and hilarity.
While the sight of the English press pack's increasingly irate tweets about the later and later inspections were quite funny – day/night Tests already mess with their dinner plans more than is acceptable – it was just nowhere near 27-9 levels of mirth.
It was never going to be.
But there were still significant moments in the small amount of play possible. Kane Williamson only added 11 runs on day two, but it took him past a landmark that has stood tall in New Zealand cricket for over 20 years.
In completing his 18th Test century, Williamson did what has long looked inevitable but is no less significant for that and went past Martin Crowe's all-time New Zealand record of 17 hundreds. Ross Taylor, Crowe's protégé, also on 17, will surely follow before long.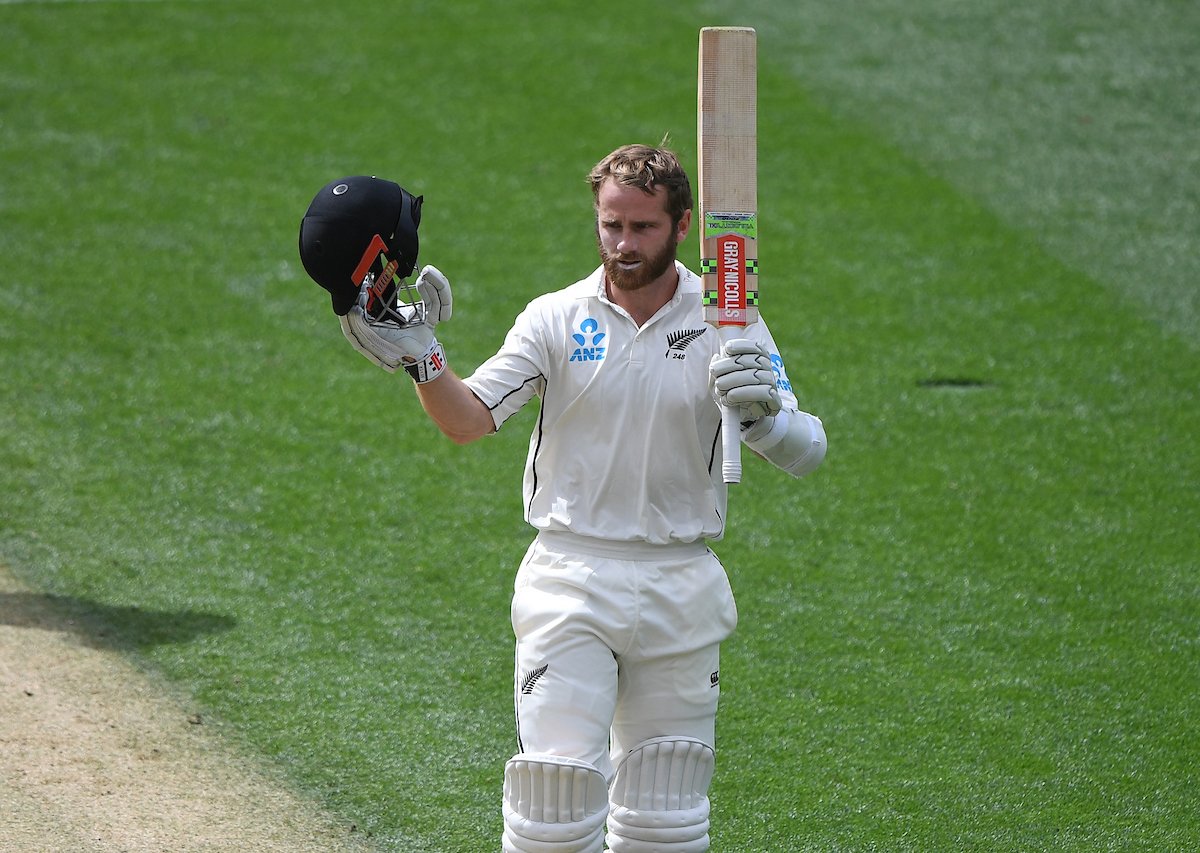 While it would have been emotionally satisfying for Taylor to be the man to break Crowe's mark, it's hard to argue with Williamson being the man given he will surely go down as New Zealand's greatest batsman.
His 18 Test centuries have taken just 64 Tests, a remarkable rate which would have him on course for vast numbers if New Zealand's schedule matched England's or Australia's.
The historical significance of Williamson's achievement is clear, then. But it matters right now. Not just because it has all but ensured only rain can deny New Zealand a famous victory here, but it once again brings Joe Root under the spotlight.
England have lost their last two away series 4-0. Both of those campaigns have been defined by the relentless runscoring of the opposition's own members of modern batting's awesome foursome.
First Virat Kohli and then Steve Smith took England apart. Now Williamson has set off along the same path.
Root, still the most consistent of the four, is in danger of being left behind by his failure to produce the three-figure scores. Root's tally of 13 centuries is hardly disastrous, but Kohli has 21 and Smith 23, all from similar numbers of Tests.
England did at least manage to remove Williamson today, plumb lbw to James Anderson with the new ball in the second of the day's short sessions. The New Zealand captain walked off with 102 to his name; Root could perhaps be forgiven wondering at the vast statistical significance awarded the last few of those runs.
And there was plenty more to think about for the rest of the day as the rain arrived again to, ultimately, end the day at only 23.1 overs. Plenty of time for England's players and backroom staff to stew on yesterday's nonsense.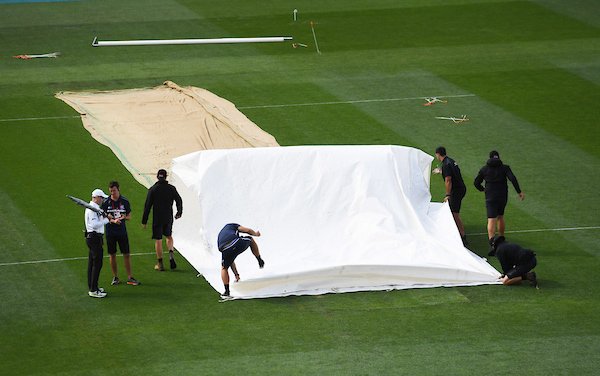 Unfortunately for them, the rain gave everyone else time to think as well. And the question most were pondering was: how much more of this can be tolerated before Something Must Be Done?
England have been dreadful away from home for a long, long time now. One fine series win in South Africa cannot sustain them forever.
Should the heavy defeats in India and Australia be followed by another here, it's hard to make a case for Trevor Bayliss' survival in the Test job. In truth, it may need a first home Ashes defeat since 2001 for it to happen.
But Bayliss cannot take all the blame. The Test team is starting to resemble the one-day side around the time of the last World Cup; tired, ageing, losing far too often, and in need of serious overhaul.
Unlike the one-day side, it's not immediately clear how that should be achieved. England clearly had the wrong one-day captain in Alastair Cook, and the identity of his replacement was also clear. There was a crop of talented, young players ready and able to replace the obsolete components that had brought the team to a halt.
We all know what happened next.
But how do England address their Test slide? They have the right captain in place, and the oldest members of the side look among the less replaceable.
A decade ago here in New Zealand, England took the huge decision to move on from the 2005 Ashes heroes Steve Harmison and Matthew Hoggard and hand the attack to the next generation.
James Anderson and Stuart Broad are now first and second on England's list of Test wicket-takers.
It is currently inconceivable that England might attempt something similar. They have never depended more on Anderson than they do right now. He has taken 20 wickets at 26 this winter; Broad is next on the list with 12 at 47. The only other bowler averaging under 40 in the six Tests so far is Root.
And so bad was the batting here that even the tentative first steps towards regeneration – moving Broad from the new ball to first change – had to be shelved.
England's middle-order remains a mess. Despite Root's excellence, no real solution has been found in the five years since the Trott, KP, Bell axis. Plenty have had a chance, but since Gary Ballance's technique was worked out only Dawid Malan has hinted at any kind of permanence.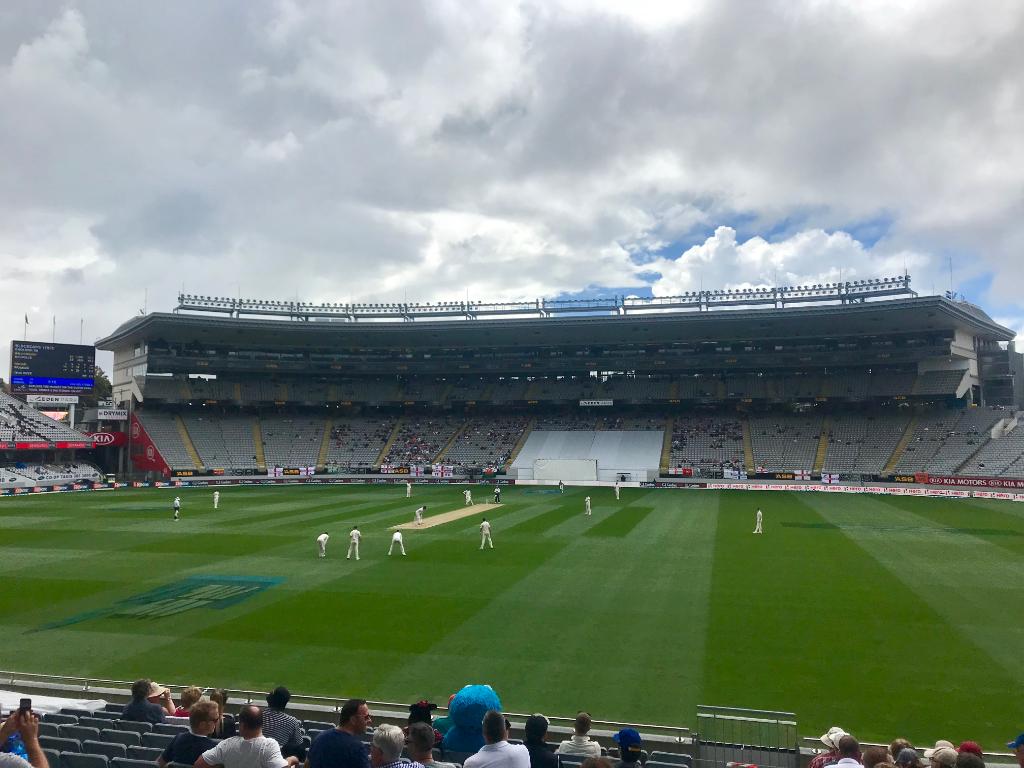 England could look to move on Alastair Cook at the top of the order. But it seems a flamboyant luxury to start searching for a replacement after six years of fruitless search for a partner.
Moeen Ali is winning his 50th cap here, but hasn't looked a Test-class batsman or bowler all winter. Again, though, who replaces him?
Like facing Trent Boult with a swinging pink ball, the questions being asked of England are difficult and the answers they produce inadequate.