For the Proteas, history beckons
Lost in the fallout of the Cameron Bancroft ball tampering scandal is the fact that the Proteas are on the verge of making history.
Faf du Plessis and his troops have a chance to record the first home Test series win over Australia in the post-isolation era.
The media storm around the year long bans handed to Bancroft and team leaders Steve Smith and David Warner has prevented much reflection on a Newlands Test that contained a number of stellar displays from the home XI.
Morne Morkel euthanized an Australian team that appeared almost too embarrassed to turn up and play cricket on Sunday but it was Protea brilliance on the preceding days that drove Smith and company to a desperate act.
Morkel performed his task with the kind of politeness that has been a hallmark of his career, showing genuine concern for Mitchell Starc when he was struck by a bouncer.
Dean Elgar performed his magnum opus, a career-defining 141 not out that included some of the best shots ever to fly from the dogged openers bat, he was gritty, determined and ultimately unmoved equaling Desmond Haynes Test record by carrying his bat for the third time.
Kagiso Rabada and Vernon Philander produced some of the finest spells of fast bowling you are ever likely to see. When Rabada sent Warner's off-stump cartwheeling the sense of control of the series swung firmly in the Proteas favour.
Keshav Maharaj may have only bagged two wickets but they came off successive deliveries and would expose an underbelly that showed considerably less fight than it had all series.
AB de Villiers has been the middle-order engine that could throughout the series with consistently remarkable displays against one of the world's best attacks in the conditions laid on for this series. He added two fifties at Newlands.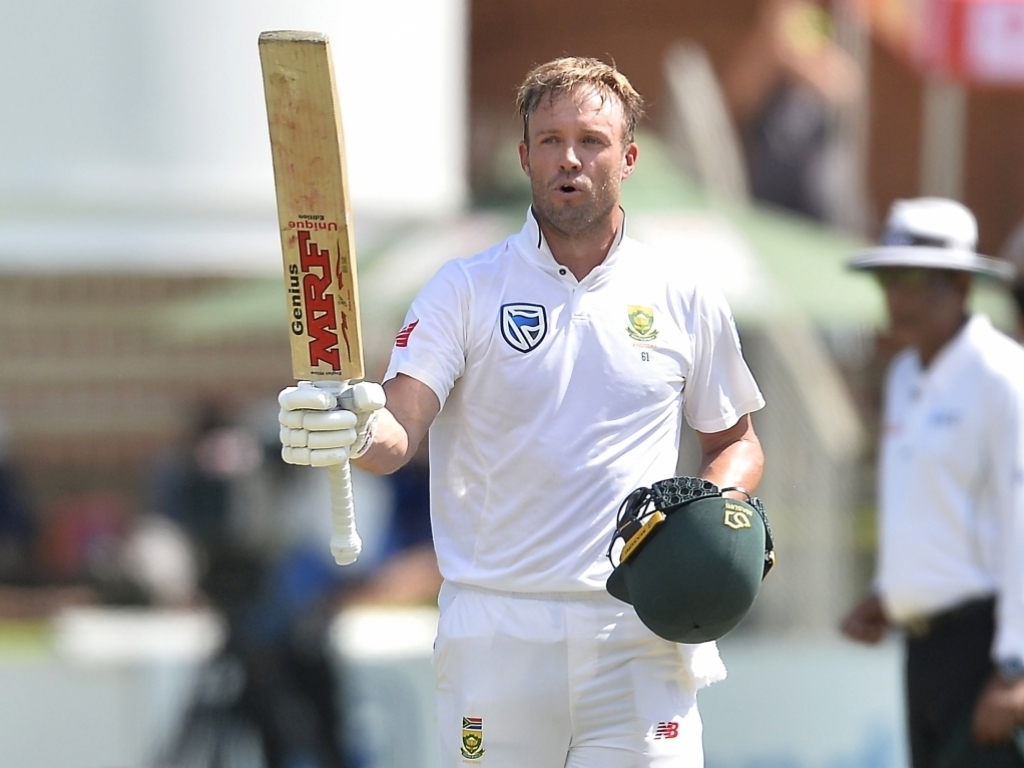 But the job isn't done yet, Australia's reinforcements are far from hacks and Starc, Josh Hazlewood and Pat Cummins will be determined to show they can make the ball talk without the use of sandpaper.
The Proteas need to prevent an Australia win to seal their first home Test series over Australia since 1970.
The pace bowlers will need to come up with new plans for at least three Australia batsmen, while the lower middle order need to find some runs with pressure mounting on Temba Bavuma.
After Bavuma's rusty double failure in Cape Town Theunis de Bruyn may be afforded another opportunity to press for a place with bat and ball.
The intensity of the series thus far has driven the Proteas to new heights and Australia might find that if they calm things down it could work in their favour.
Lurking in the back of the Proteas' minds will be that failure to win this series now will almost guarantee that the dreaded C-word will be dusted off and bandied about social media.
The Bullring will come out in force to demand a Proteas win that will not only seal victory but give the Ottis Gibson tenure a memorable start.
To South Africans this means almost as much as a World Cup and for veterans Hashim Amla, De Villiers and Morkel it will crown careers that have cemented their spots in SA cricket folklore.
The Wanderers bore witness to the Proteas greatest ever ODI against Australia and from Friday will take in a very important Test match for both teams.