A Freedom Series quintet: Supersport Park, day 1
1 TURN AND FACE THE STRANGE CH-CH-CHANGES: India raised eyebrows when they left out their best bowler from the first Test Bhuvneshwar Kumar in favour of Ishant Sharma. While Ishant bowled fairly well on the first day some felt Jasprit Bumrah should have made way for the lanky seamer given his patchy display at Newlands. To make matters worse it soon became clear that Ishant was set to be a liability in the field with his lack of speed across the ground and precious little agility. Bhuvi took six wickets at Newlands and faced more balls than any other India batsman.
Checking out India's XI like
#SAvIND pic.twitter.com/8RbE9tyxhn

— Cricket365 (@Cricket365) January 13, 2018
2 ROLL WITH THE CHANGES: We really shouldn't be surprised that Virat Kohli made changes from the XI that lost at Newlands given that in his 34 Tests as captain he is yet to name the same team twice. Kohli has been the only constant in India's Test side since he took over from MS Dhoni in the middle of their series against Australia. The exclusionof Ajinkya Rahane from the team has been questioned but it seems that Kohli isn't interested in outside opionions, take that any which way you like really.
34 matches.
34 different teams.

Captaincy, Virat Kohli style.#SAvIND live blog:https://t.co/O9MQLnflBz pic.twitter.com/zPsNFrYNU1

— The Field (@thefield_in) January 13, 2018

3 MARKRAM SHOWS UNDENIABLE CLASS: Aiden Markram fell agonizingly short of a third Test century on day one of the second Test against India. The young man played an innings of absolute class and looked at home in the ground he has learned the game in. Markram starred alongside Kagiso Rabada in the 2014 Under-19 World Cup and is considered by many to be a future captain of the Proteas team. His game is easy on the eye but he is able to get that scoreboard moving at a pace when he needs to. His innings was ended by a faint edge off the bowling of Ravichandran Ashwin which he chose to review but the mics picked up a sound as the ball passed the bat.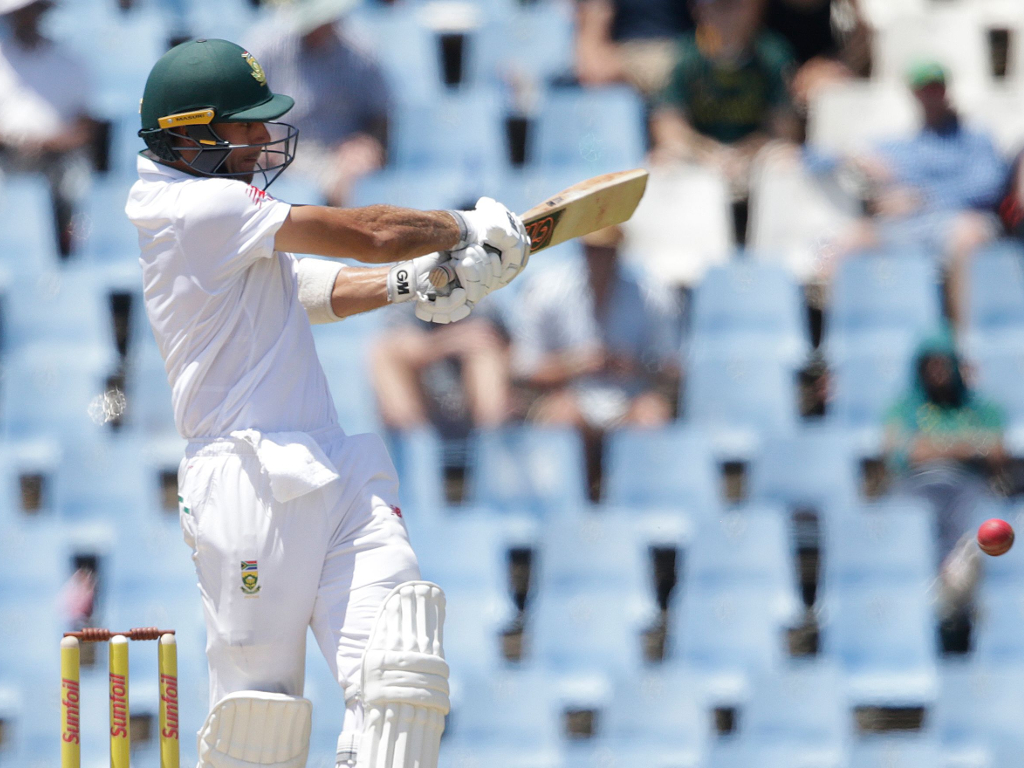 4 AMLA GETS DOUBLE REPRIEVE: India afforded one of the most prolific batsmen in the world not one but two chances to continue his innings as he was dropped on 14 and then again on thirty. Amla does have the habit of going on to big scores after being dropped early on and Virat Kohli would have been grinding his teeth after Parthiv Patel could only parry the ball away with the tips of his gloves. The course of this Test may be determined by which team takes it chances the best and on day one India let far too many opportunities slip away and were at times a little too casual in the field.
Since the start of 2006 only Alastair Cook (56) has been dropped more times in Test cricket than Hashim Amla (44). After Amla comes Kumar Sangakkara (35), Kevin Pietersen (31), Ross Taylor (31) and Brendon McCullum (31). #SAvInd

— The Cricket Prof. (@CricProf) January 13, 2018

5 PANDYA MAGIC TURNS THE DAY: Despite not being highly rated ahead of the series Hardik Pandya is becoming something of a talisman for India in this series and he again provided a spark that got India right back into the contest late in the day. Amla dropped a delivery from him at his feet and was called through by skipper Faf du Plessis who easily made his ground but Pandya turned and threw to the other end hitting the stumps and running Amla out. After that a flurry of wickets put India on top.