India cruise past Pakistan after Hong Kong scare
Just a day after being given an almighty scare by Hong Kong India completed an emphatic eight wicket victory over Pakistan in the 2018 Asia Cup.
The win means India will top the group after both sides beat minnows Hong Kong in their opening matches.
The back-to-back games appeared to aid rather than hinder India who were the more fluent of the two sides especially with the bat.
Pakistan made a disastrous start after winning the toss and electing to bat first as Bhuvneshwar Kumar removed both openers in the space of two overs to leave Sarfaraz Ahmed's men 3 for 2 in the fifth over.
Babar Azam (47) and Shoaib Malik (43) appeared to have set Pakistan back on course for a competitive total but when Kuldeep Yadav found a way through the former's defenses to leave Pakistan 85 for 3 it triggered a collapse.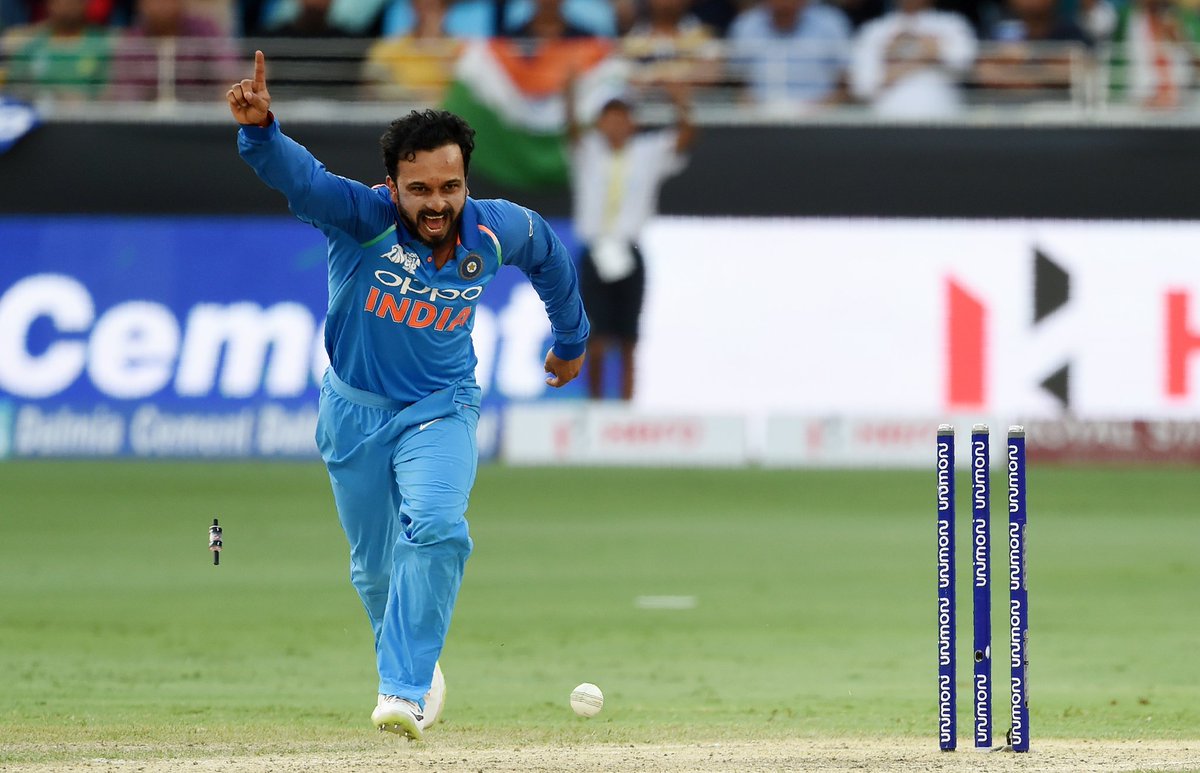 A dropped catch from MS Dhoni did not prove costly but it has led to some questions about his sharpness.
From there Pakistan slid to 162 all out despite an attempt by Faheem Ashraf (21) and Mohammad Amir (18*) to get them to a defendable total.
In reply India were clinical and an 86 run opening stand took all the pressure off the world's number one ODI side. Rohit Sharma (52) and Shikhar Dhawan (46) did the hard yards before Ambati Rayudu (31*) and Dinesh Karthik (31*) managed to mirror one another.
Man of the match Bhuvneshwar (3/15) said it was critical to get wickets early on: "Need to get initial wickets if you want to beat your opponents. On a track which doesn't swing, you can just bowl stump-to-stump and hope not to give too many runs. That way they make mistakes and that's the best way to get them out. It's a hot place, and tracks are flat, so it's not easy for the bowlers."
Rohit was eager to praise his charges after a tough opener against a surprisingly resilient Hong Kong: "Right from the start we were quite disciplined. Wanted to learn from yesterday's mistakes.
"Was a great game for the bowling unit, especially since we knew it won't be difficult in these conditions. We stuck to the plan. and did what we had planned to do on this surface.
"Spinners kept it tight, got the odd breakthrough, but the wickets in the first couple of overs was very important. It was important to get early wickets because they've got some quality in the batting. So we didn't want to make things easy for them. We kept things on the stumps and we spoke about not giving Pakistan room.
"When Babar and Shoaib were getting a partnership we discussed not to panic, and I was happy we didn't. Kedar has been working on his bowling, and he takes his bowling seriously. It augurs well for the team, and the wickets are a bonus for us. His overs in middle are very crucial, especially after Hardik's injury. Quite enjoyed my little innings, got out to a great delivery but it was important to come and adjust to the surfaces here. Now we know exactly what to do. Need to create partnerships to achieve the targets we want to get. And fantastic finish by Dinesh and Rayudu as well."