India will begin their campaign a week after the start of the CWC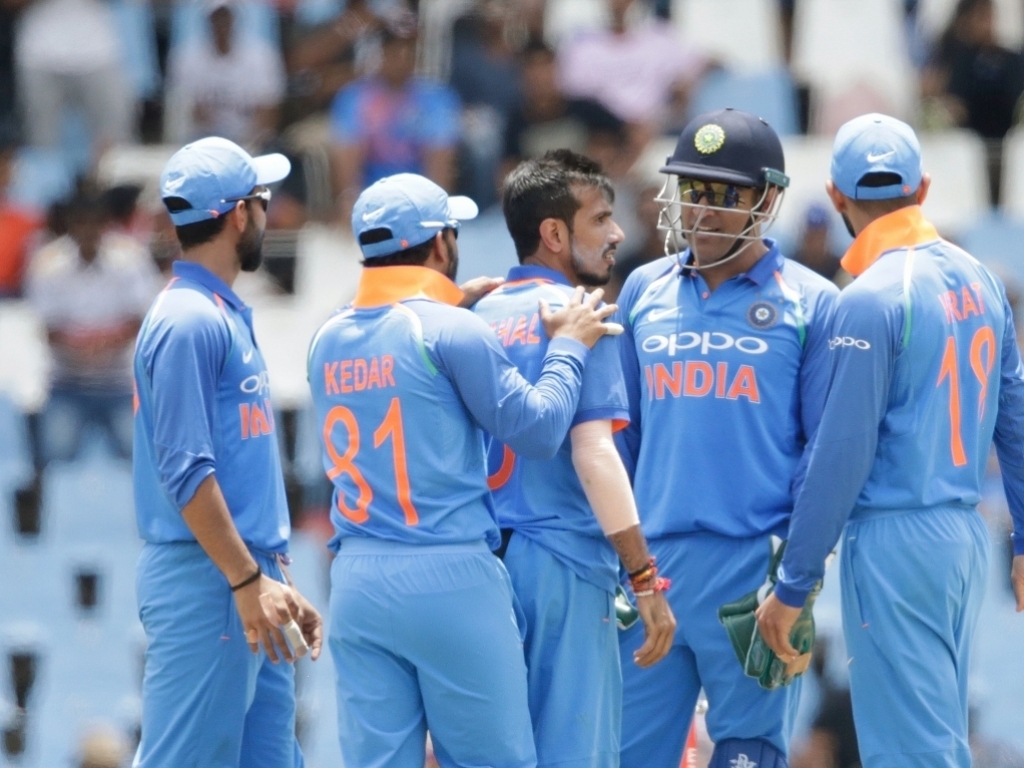 The International Cricket Council have confirmed the ICC Cricket World Cup 2019 fixtures of two-time world champions India, who will play their nine league matches in six cities from 5 June to 6 July in the 10-team tournament which will run from 30 May to 14 July across 11 venues in England and Wales.
If they top or finish fourth in the 10-team table, then they will play in the first semi-final at Old Trafford on 9 July. In the scenario of India finishing second or third in the points table, they will feature in the second semi-final at Edgbaston on 11 July.
India will begin their campaign a week after the start of the ICC's pinnacle 50-over tournament following Lodha Commission's recommendation which requires a 15-day window between the last IPL match and the first international fixture. As the final of IPL 2019 will be held on 19 May, the earliest India can play in the World Cup is on 5 June when they will go head to head with South Africa at Hampshire Bowl in Southampton.
India will then travel to London where they will square off against defending champions Australia at The Oval on 9 June, while Trent Bridge in Nottingham will be the stage of their third league match against New Zealand on 13 June.
In a repeat of the ICC Champions Trophy 2017 final, India will take on traditional rivals Pakistan at Old Trafford in Manchester on 16 June, while they will return to Southampton to play Afghanistan on 22 June. India will be back at Old Trafford for their sixth league match against the Windies, which will be played on 27 June.
Edgbaston in Birmingham will host India's matches against England and Bangladesh on 30 June and 2 July, respectively, while their ninth and last league match will be at Headingley, Leeds, against Sri Lanka on 6 July.
India are presently the number-one ranked ODI side in the world and third most successful team in World Cup history behind Australia and South Africa. They enjoy a success percentage of 62.16 as they have played a total of 75 matches since 1975, and have won 46 matches and lost 27. Their one match was tied, while on was a no-result.
Apart from winning the 1983 and 2011 World Cups, India lost the 2003 final to Australia and have featured in the semi-finals of the 1987, 1996 and 2015 events, while failing to progress beyond the first round in the 1975, 1979, 1992 and 2007 events.
When the event was last staged in England and Wales in 1999, India had reached the Super Six stage where their only victory was against Pakistan at Old Trafford – their venue for next year's match.
India schedule of World Cup matches:
5 June – v South Africa, Hampshire Bowl (d)
9 June – v Australia, The Oval (d)
13 June – v New Zealand, Nottingham (d)
16 June – v Pakistan, Old Trafford (d)
22 June – v Afghanistan, Hampshire Bowl (d)
27 June – v Windies, Old Trafford (d)
30 June – v England, Edgbaston (d)
2 July – v Bangladesh, Edgbaston (d)
6 July – v Sri Lanka, Headingley (d)