King Kohli decrees: Test cricket is here to stay
India skipper Virat Kohli has professed his love of Test cricket and shared his opinion that the ultimate format of the game will endure, while he also called on cricket boards to prioritize first class cricket.
Kohli is one of the most influential figures in world cricket with an enormous fanbase and following and he believes that cricket connoisseurs love Test cricket.
Currently leading India in an intense Test series in England, Kohli told Wisden Cricket Monthly: "I think that if you really understand the sport, if you really love the sport, you understand Test cricket and you understand how exciting it is.
"I cannot explain to you the job satisfaction that you get when you do well in Test cricket, because you know how demanding it is.
"It's the most beautiful format of the game. I don't think it's going to go anywhere. I don't even see it getting compressed to four days. It should not be tinkered with."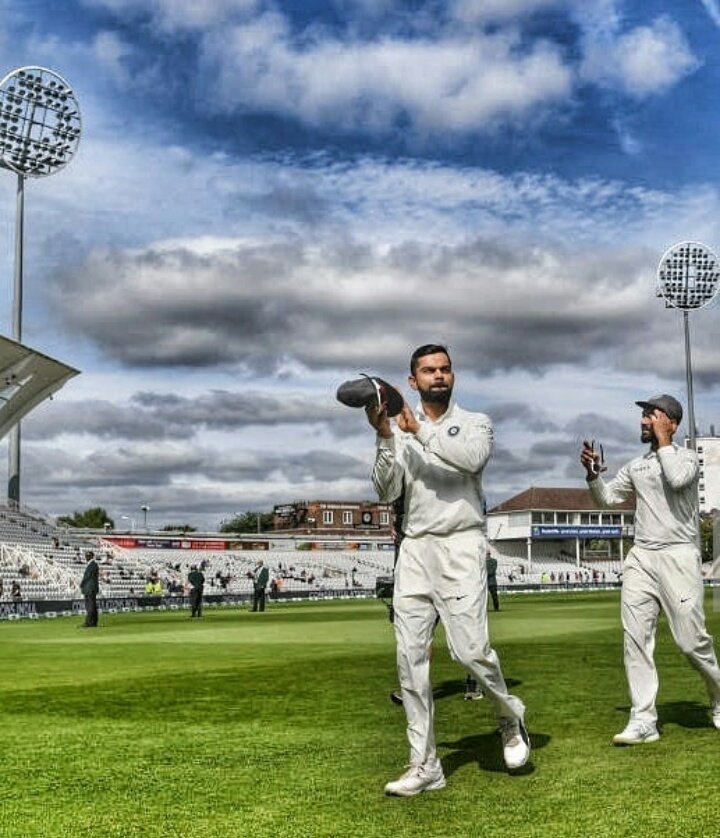 Kohli believes the newly minted ICC World Test Championship will increase interest in the longest format.
"I think the Test Championship is going to give a huge push to Test cricket," he said. "It makes every series more competitive, and there's going to be ups and downs throughout the Championship, which I really look forward to."
Kohli called on all cricket boards to ensure that first class cricket in each member nation remains strong to maintain the overall health of the game.
"If you're not going to give more importance to first-class cricket, then people are going to lose motivation to play the longest format of the game," he said.
"And with the T20 format coming in, I think there's a far greater responsibility on all the cricket boards across the world to treat first-class cricket really well. Because, if the facilities and the standard goes up, then the motivation always stays.
"You don't want players to get into that mindset where they're finding the easy way out."