Kohli defends MSD after tepid effort in Lord's chase
India skipper Virat Kohli has defended MS Dhoni after defeat to England in the second ODI at Lord's on Saturday.
Dhoni appeared to be attempting to take the game deep but he was unable to accelerate at any point during his knock and left the tourists with too much to do at the death.
The wicketkeeper batsman was eventually dismissed for 37 off 59 balls.
Speaking after the defeat Kohli said: "This thing comes up again and again when he's not able to play the way he does. Unfortunately people jump to conclusions quickly.
"When things do not go well people pounce on him. We all have bad days and today was a bad day for everyone, not for him alone. The idea was to take the innings deep. He has the experience but sometimes it doesn't pay off."
The skipper felt that the loss of early wickets hurt India's cause in the chase.
He added: "Today was a day where we couldn't get going. Those three wickets early on did play a massive role.
"Moeen and Rashid are quality bowlers. Both sensed that we can't really take risks at the particular stage. They did not try anything fancy, they just kept it tight. When you're chasing a big score you need that partnership going."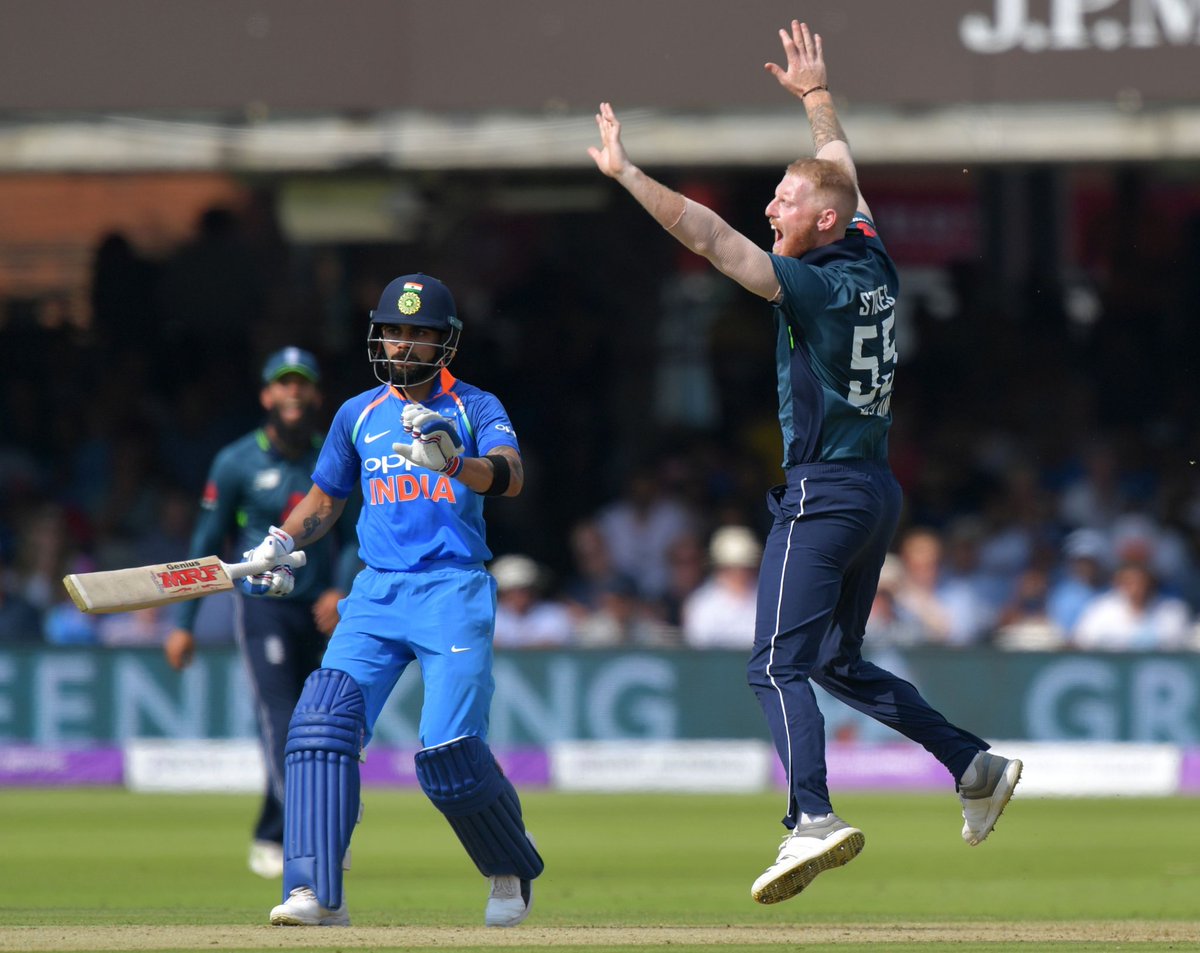 Kohli felt that the pitch became slower as the match wore on making chasing trickier than he initially expected it to be.
ALSO READ: Root ton sets up series-levelling win for England
He said: "We started off pretty well with the bat, it was a really good wicket to play on.
"It got slower in the later half but I think when we lost three wickets was something that really hurt us. You need wickets in hand. That's where we fell behind the eight ball and we could never really recover. The wicket got slower but credit to the bowlers."