Kohli fully fit and ready for England
India skipper Virat Kohli feels that the injury break that forced him to miss a one-month stint in county cricket came at a good time.
Kohli told the press that he has fully recovered from the neck complaint that kept him from joining up with Surrey and felt ready to take on England.
During India's departure press conference in Delhi, Kohli said: "I am 100 per cent ready to go.
"The neck is fine now. I have had six to seven sessions in Mumbai. I have had good practice. I went through the fitness test as well so the body is feeling fine."
If Kohli is fit he is expected to play every game for India which can take its toll on a player and the skipper was glad to have a break to refocus his mind.
He added: "Actually I am very excited to get back on to the field, which is a very rare thing when you are playing so much cricket. I think these sorts of breaks really help and mentally, they make you fresh and excited to go back on to the pitch again."
Kohli does regret not getting a chance to sample English conditions ahead of the tour but hopes the benefit of the break will outweigh the potential benefit of turning out for Surrey.
He said: "Although yes, I wanted to go and experience the conditions, and that's the place we haven't played so much – there's a big gap of four years, and you forget how the conditions were when you played last time.
"I wanted the more difficult phase of those conditions. I wanted the damp and the wet conditions, which Pujji (Cheteshwar Pujara) played in, and Ishant (Sharma) played in," Kohli said.
"But in hindsight when I look at it now, if I was 90 per cent with my body and used to the conditions compared to feeling 110 now and going in fresh, I would much rather be in this position because I thought I need to be fresh for the tour, I need to be looking forward to it rather than thinking that I have been in that place for four months now, and you don't want that feeling.
"The Test series is in the later half, so things turn out to be the best way they can, and I think this is the best thing."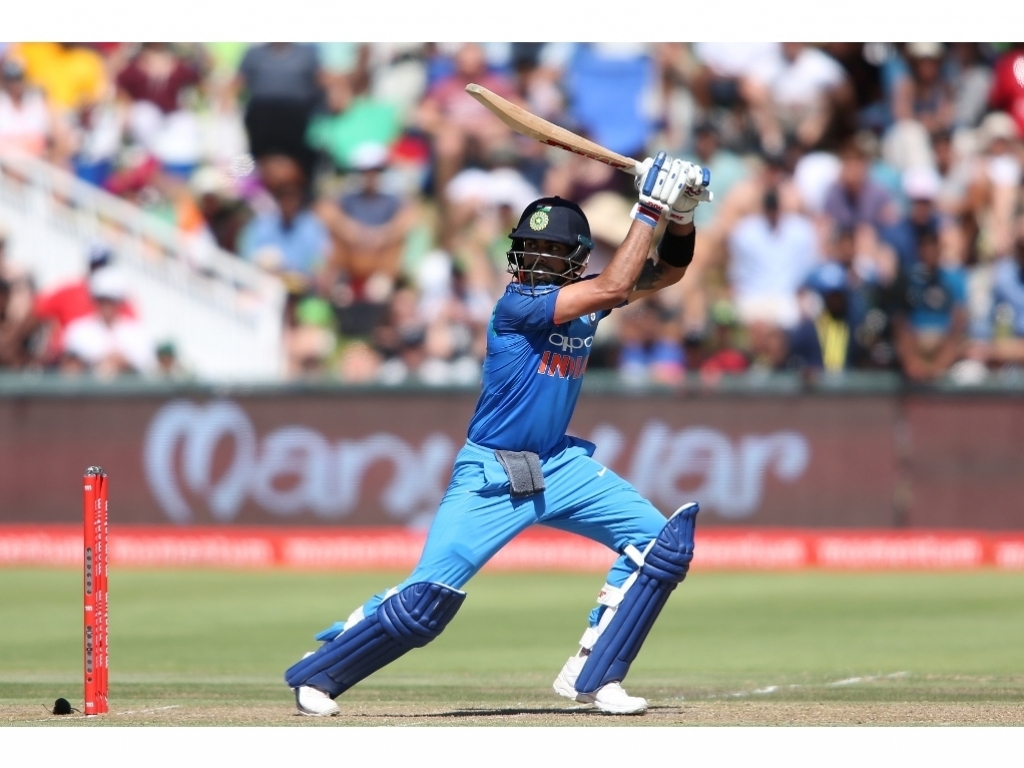 Kohli believes that his personal performance is not the most important thing, instead he wants to ensure the team play their best cricket.
"It's not just my performance, if I don't get runs in any of the games on the tour and someone else is getting 100 or 75 or 80, we still win," Kohli said. "But yes, as the captain of the team I'd like to put in performances myself and I like to take the team along, motivate them and boost them in any way possible."
India tour to England schedule:
3 July – 1st  T20I, Emirates Old Trafford (5.30pm)
6 July – 2nd T20I, Sophia Gardens, Cardiff (5.30pm)
8 July – 3rd T20I, The Brightside Ground, Bristol (2pm)
12 July – 1st ODI, Trent Bridge (12.30pm)
14 July – 2nd ODI, Lord's (11am)
17 July – 3rd ODI, Headingley (12.30pm)
1-5 August – 1st Test, Edgbaston 
9-13 August – 2nd Test, Lord's
18-22 August – 3rd Test, Trent Bridge
30 August-3 September – 4th Test, Ageas Bowl
7-11 September – 5th Test, Oval