Kohli lauds deceptive Kuldeep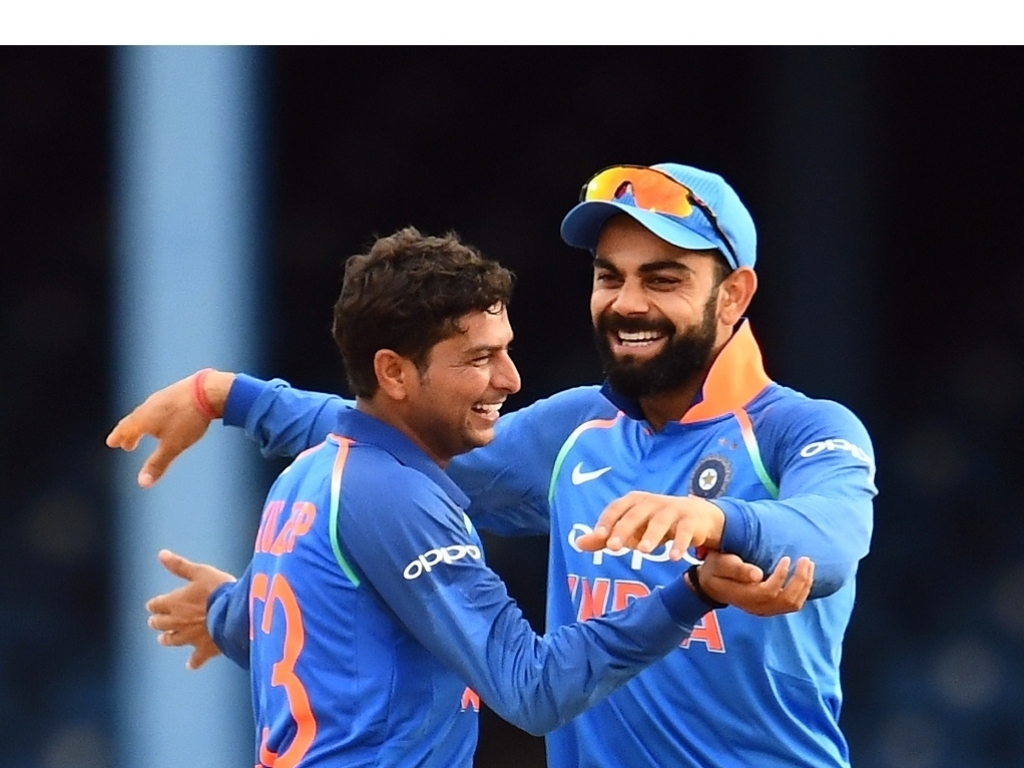 India skipper Virat Kohli sung the praises of young left-arm wrist spinner Kuldeep Yadav after he bagged three wickets in a victory over the West Indies in Trinidad.
The master batsman conceded that even he struggles to pick the spinner's deliveries out of the hand in training.
The match against the West Indies was Kuldeep's second but it saw his first bowling effort after his debut match, the first of the series, was rained off halfway through India's innings.
Speaking after a resounding 105 run win in the second ODI in Port of Spain Kohli said: "It becomes difficult when he bowls cross-seam deliveries turning both ways.
"Usually bowlers bowl seam-up deliveries turning in and cross seam bowling the googly. But he can do both bowling cross seam, so that becomes difficult to pick from the wrist.
"Then when batsmen try to attack, he can slow his pace down, just beat the batsmen halfway into the pitch. So he's quite amazing with what he does with the ball. I've faced him in the IPL as well, he's not easy to get away – especially when the wicket is dry like it was today, he becomes even more lethal. Credit to him for putting in a performance like that in his first bowling performance in ODIs."
ALSO READ: Windies outgunned in shortened clash with India
Kohli is delighted to have a quality wrist spinner in and around the team to back up finger spinners Ravichandran Ashwin and Ravindra Jadeja.
He added: "A wristspinner is always a bonus, something we have identified now in this series, so all sorts of options are open."
The skipper is eager to build towards the 2019 World Cup in England, with conditions expected to be similar to the Champions Trophy where Ashwin and Jadeja struggled.
He went on: "The 2019 World Cup, we've got 15 players here, then we've got a pool of 10 or 12 back home who will probably be tested over the next two years, see how they react in pressure situations, and who's able to make more impact through the middle overs for us, especially with the ball.
"That's something we need to look at as a side, to improve upon going ahead, then figure out who the best guys are."
India lead the five match series against the West Indies 1-0 with the next match taking place on Friday in Antigua.