Kohli won't risk further injury to play IPL
India skipper Virat Kohli has revealed that he will not return to the IPL before he is absolutely certain that he has made a full recovery from injury.
Kohli injured his shoulder in the third Test against Australia in the recent hot-tempered Border-Gavaskar trophy and it is unclear exactly  when he will be fit to return for the Royal Challengers Bangalore.
RCB went down to the Sunrisers Hyderabad in their opening game of the IPL with the team forced to do without both Kohli and Proteas ODI skipper AB de Villiers with both men eager to ensure their niggles don't keep them out of the upcoming Champions Trophy in June.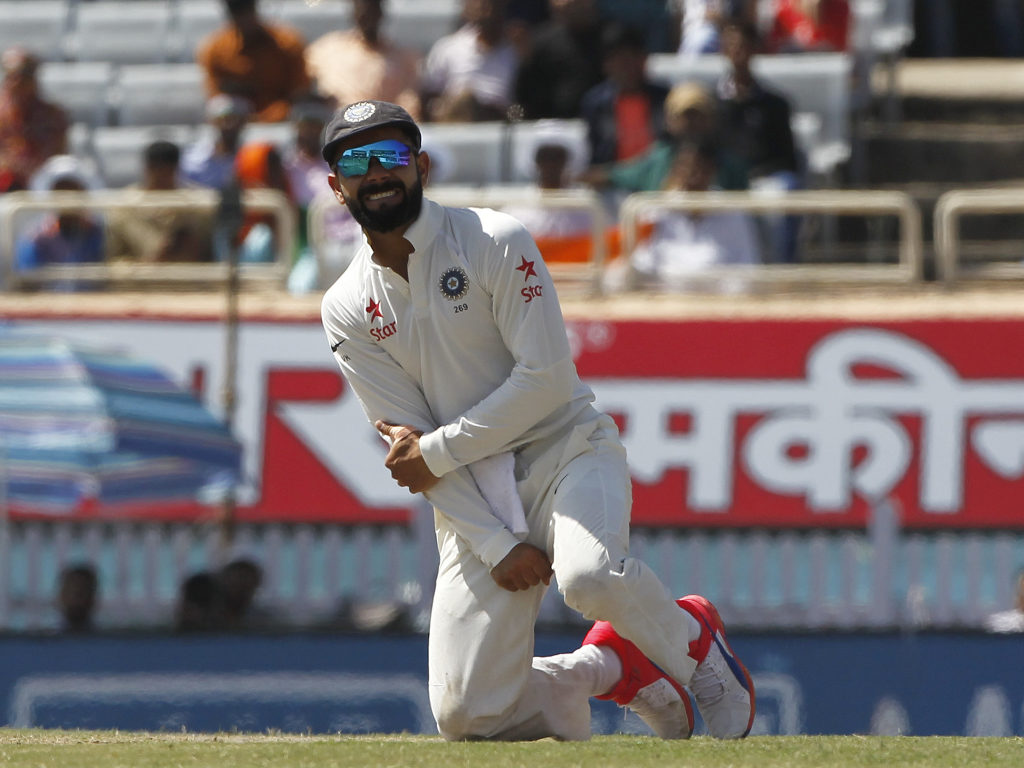 Speaking on air during Set Max's broadcast of the opener Kohli said: "The priority is Indian cricket with the Champions Trophy coming up and I don't want to take any risks. I have not set any date and I will only return when I am 120 percent fit. Having said that I would like to return on field as soon as possible."
When asked how he felt missing a match for RCB for the first time in nearly nine years Kohli replied: "I would say I have got a bit used to it as I have already missed a Test match. But it is frustrating that you can't play because of injury on just one part of your body."
Kohli admitted to being pleased to see Yuvraj Singh showing good form even if he hit 62 off 27 balls against the India skipper's franchise.
He added: "As I said the priority is Indian cricket. He got a hundred against England and also got runs in Kolkata. The confidence has just rubbed off."
Next up for RCB will be a home clash against the Delhi Daredevils in Bangalore on Saturday April 8.