Lakmal enthusiastic about Sri Lanka's World Cup prospects
The ICC have confirmed the matches in the ICC Cricket World Cup 2019, which sees the 1996 world champions Sri Lanka play their nine league matches in five cities.
The 10-team tournament, to be played on a single-league format with the top four progressing to the semi-finals, will run from 30 May to 14 July across 11 venues of England and Wales.
Sri Lanka will face-off New Zealand in their opening match on 1 June in Cardiff, and then take on Afghanistan at the same venue three days later. They will then move to Bristol, where they will meet Asian rivals Pakistan and Bangladesh on 7 and 11 June, respectively.
Sri Lanka's fifth league match will be against defending champions Australia at The Oval on 15 June, before they meet hosts England at Headingley on 21 June. Durham will host Sri Lanka for their seventh and eighth league matches which will be held on 28 June and 1 July against South Africa and the Windies, respectively.
Sri Lanka's ninth and final league match will be against India on 6 July at Headingley. Their participation in the semi-finals stage of the tournament will depend on their placing on the points table following the completion of 45 league matches.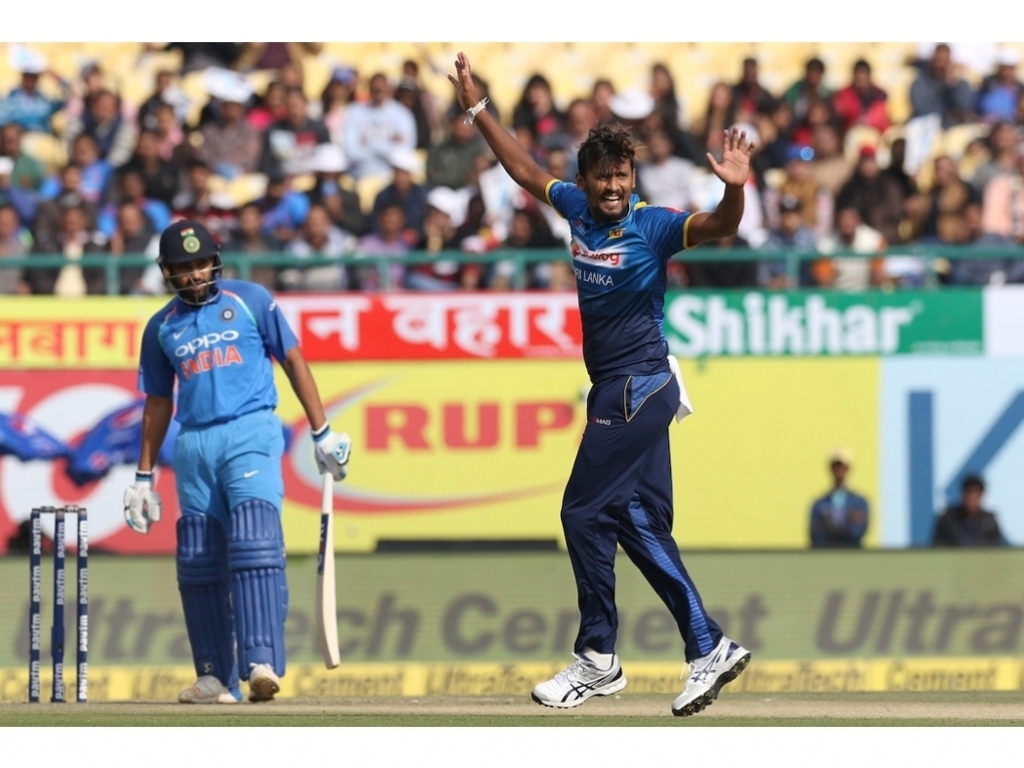 Sri Lanka fast bowler Suranga Lakmal, who has taken 98 wickets in 75 ODIs, said: "We are looking forward to the World Cup with great enthusiasm and can't wait to embark on the tour of England and Wales for what I'm sure will be an interesting tournament, especially with a format that sees all teams play each other."
Sri Lanka have just under 50 per cent success rate at the World Cup, having won 35 matches and lost 35 matches. They were involved in a tied match, while two others matches ended in no-results.
Apart from winning the 1996 tournament in the subcontinent, Sri Lanka have featured in the finals of the 2007 and 2011 events. They qualified for the semi-finals in 2003, while their only quarter-final appearance was in Australia and New Zealand in 2015. In the other six tournaments, they have failed to progress beyond the group stages.
Sri Lanka's schedule of World Cup matches:
1 June – v New Zealand, Cardiff (d)
4 June – v Afghanistan, Cardiff (d)
7 June – v Pakistan, Bristol (d)
11 June – v Bangladesh, Bristol (d)
15 June – v Australia, The Oval (d)
21 June – v England, Headingley (d)
28 June – v South Africa, The Riverside (d)
1 July – v Windies, The Riverside (d)
6 July – v India, Headingley (d)