Lyon proud of ill Cummins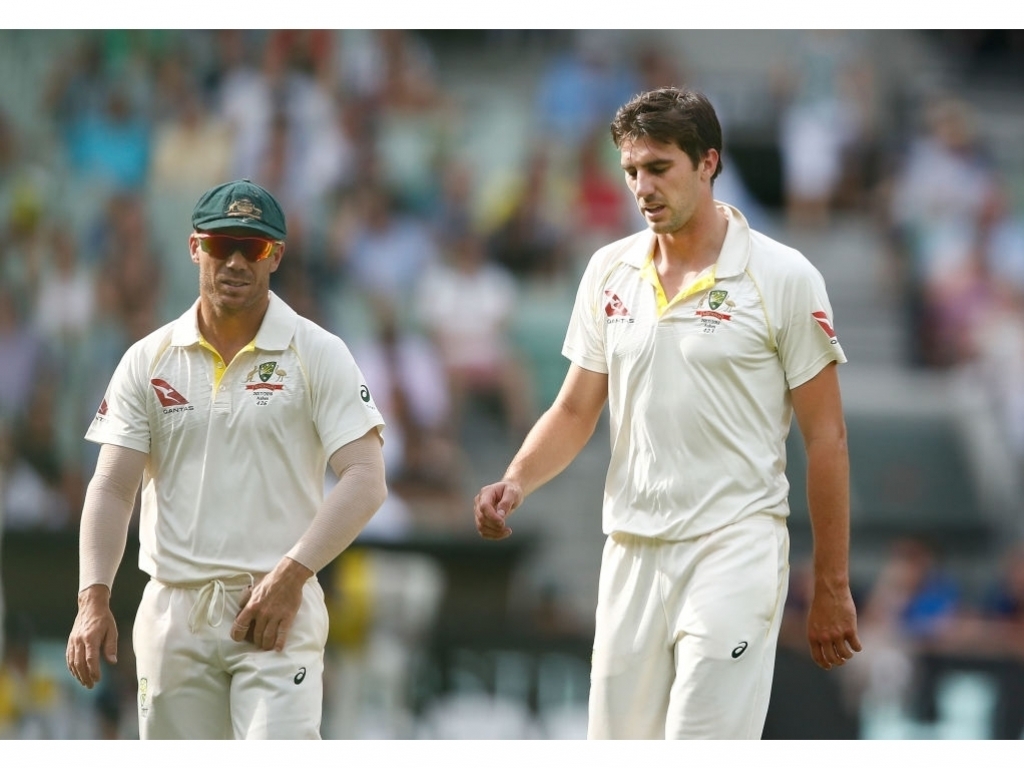 Australia spinner Nathan Lyon has praised the fortitude of fast bowler Pat Cummins who battled illness on day two of the fourth Ashes Test in Melbourne.
Cummins left the field several times as he struggled with an upset stomach but still managed to bowl 11 overs in the day.
Speaking to the press after a tough day for Australia which saw England close to within 135 runs of the hosts total with 8 wickets in hand, Lyon said: "I was pretty proud of Pat.
"Obviously you go through moments where you don't feel very well, but the way he stuck at it and was able to put that massive effort in for us was quite pleasing to see."
Cummins has looked a bit under the weather this afternoon and has gone off the field after bowling just three overs. It is very hot out there #Ashes

— Martin Smith (@martinsmith9994) December 27, 2017
Cummins struggled to generate his usual level of pace and bounce but not for lack of effort and was seen doubled over in discomfort in the field on a very hot day in Melbourne.
ALSO READ: The Press Tent Daily: Edition 17
Lyon added: "He's a world-class bowler and to see him go out there and play the way he played, hats off to him.
"I won't be cuddling him tonight.
"At tea time he slept pretty well the whole 18 minutes of it."
Lyon is hopeful that Cummins will be able to rejoin the attack on day three with Australia noticeably less penetrative without Mitchell Starc in their ranks.
Lyon went on: "Hopefully he'll see the doctor tonight, get some fluids on board and hopefully have a good night's sleep so he can come back tomorrow morning."
England were 192 for 2 at stumps with Alastair Cook unbeaten on 104 and Joe Root on 49.