Maharaj: We did not bat to our plans
Proteas spinner Keshav Maharaj has conceded that South Africa did not execute their plans with bat in hand against Sri Lanka on day two of the first Test in Galle.
Maharaj remains upbeat about the Proteas chances despite Sri Lanka already sporting a 272 run lead with six wickets still in hand.
"We did not bat to how we had set our plans," admitted Maharaj. "But having said that if we come out firing tomorrow morning and hopefully restrict the Sri Lankans to a minimum total who knows what we can chase in our second innings.
"We will obviously look to rectify our errors in the first innings and make amends in the second innings. We have been working hard."
Maharaj felt the surface was 'fair' to both sides though clearly the Proteas batsmen found it tougher going having been bowled out for 126.
"To be honest it is a fair surface here," he said. "Once you get in and take your time it could become a lot easier. The pitch is deteriorating but it will be interesting to see how we go about things in the second innings."
Maharaj took three of the four wickets to fall in Sri Lanka's second innings something that has given him a tremendous boost after he went wicketless in the first innings.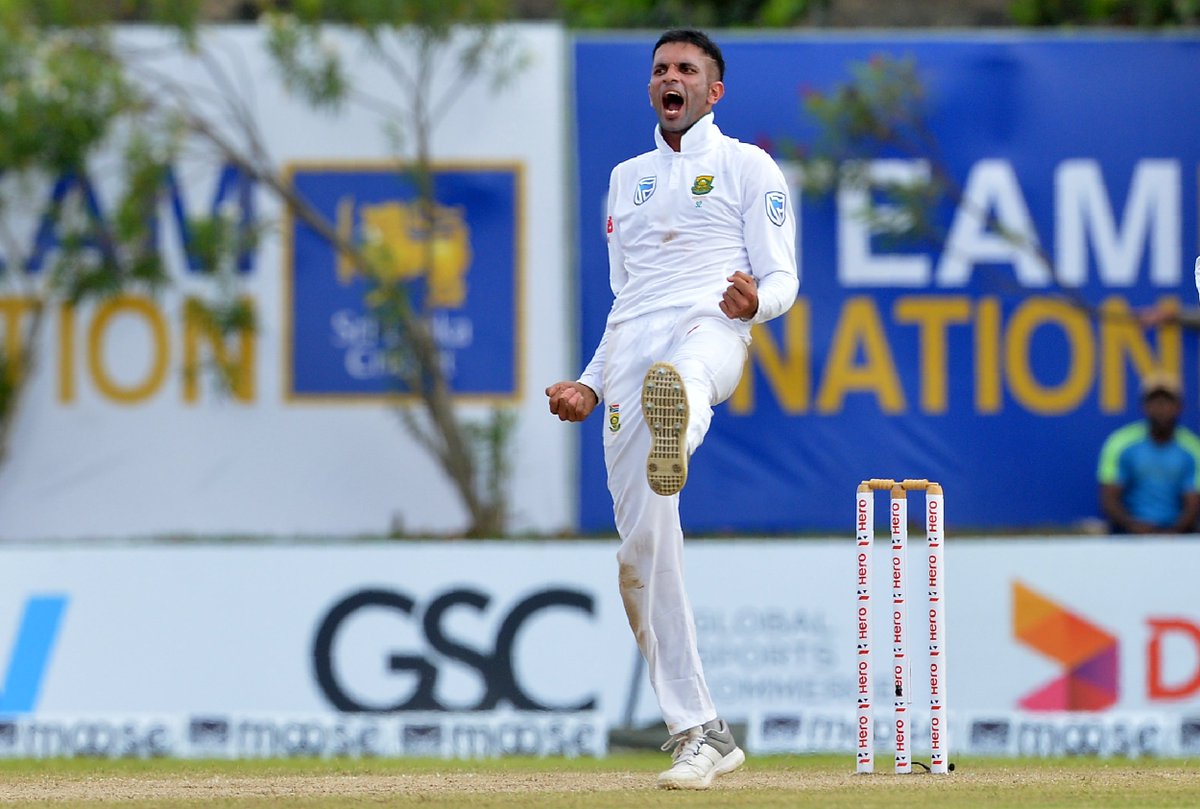 He said: "Very very happy with that performance.
"Bowled better than what I did in the first innings.
"Felt I was a bit rusty, but I found some rhythm here and just tried to keep the ball in simple areas and try and force the batsman to make a mistake."
Maharaj says that he is enjoying the challenge of adjusting to pitches in Asia.
"You have got to make the kind of adjustments in terms of pace and lengths," said Maharaj about his first trip to the subcontinent. "The lengths are a bit different to what you are exposed to back home, but I am really enjoying the challenge so far."