Maturity helped Paine bounce back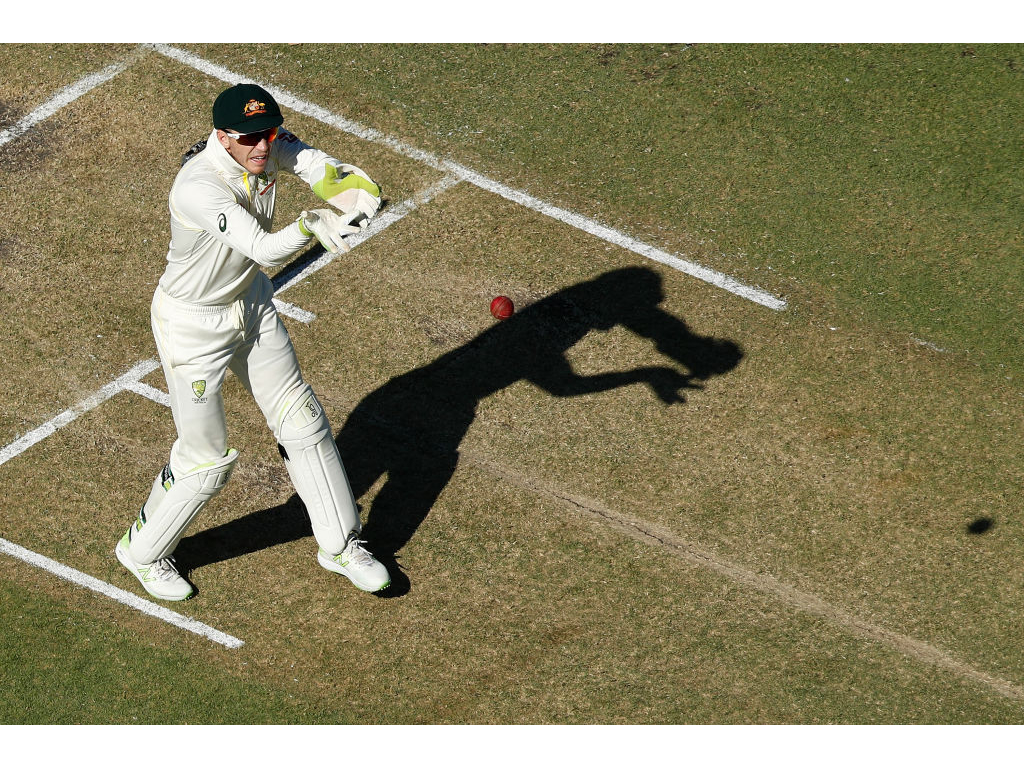 Australia wicketkeeper Tim Paine has credited his maturing mindset with helping him move on from a dropped catch in the first Ashes Test.
Paine earned a Test recall on the back of solid glovework for the Cricket Australia XI that took on England ahead of the series.
The decision raised some eyebrows and when Paine spilled a relatively straight forward catch at the Gabba he could so easily have started believing the critics.
However Paine stuck to his task and through the series produced a fine performance behind the stumps.
Speaking after Australia clinched the Ashes in Perth, Paine told the Mercury: "I dropped a catch, at that stage yeah there was a bit of that [oh no] feeling, but I get that if I drop a catch in grade cricket, that will never change.
"The difference, again maybe it has just come with maturity or the real confidence I've always had in my keeping, in times gone by I might have then not wanted the ball to come to me again for the rest of the day.
"But I distinctly remember that day and every other day of Test cricket I have played since, I have wanted the ball. I want Nathan Lyon to get me that catch again, I want to show people that I will catch it.
"Whether it is a tough catch or not, I think I am good enough to catch them.
"I was disappointed I didn't, but it was a great sign of where I am at mentally that I didn't shy away from it and my first thought was 'I want him to get that same nick'."
ALSO READ: Lehmann takes satisfaction after 'gut feel' selections
Having won the Ashes after three Tests Paine and his Baggy Green teammates are eager to get to Melbourne for a victory lap in front of a massive crowd.
Paine added: "I can't wait, even thinking about it this morning, day one there is going to be 100,000 people at the MCG.
"All of us who play cricket at any level have often sat there on Boxing Day morning and watched the national anthems or the first 10 overs and thought 'I wonder what that will be like playing in front of'.
"In a few days time I am going to get the opportunity to do it, which is absolutely incredible.
"I'll just try and take it in and enjoy it for what it is. It is a special time to play for Australia."
The fourth Ashes Test gets underway on Boxing Day (December 26) at the MCG.