Paine: It doesn't feel like a win
Australia skipper Tim Paine says that securing a draw against Pakistan in the first Test in Dubai was an achievement but added that it didn't feel like a win.
Paine was proud of the application shown by his batsmen on the final day with Travis Head and Usman Khawaja batting out thirty overs at the start of the day before the lower order held on led by Paine.
Speaking after the draw Paine said: " It was extremely tough Test match. Pakistan played very well and had us under the pump for three days. Proud of our comeback. Everyone had a plan. Usman was more defensive than usual."
Australia lost three wickets in the final session as Mitchell Starc and Peter Siddle departed cheaply after Khawaja's 302 ball vigil was ended by Yasir Shah.
Paine added: "There was a bit of a collapse but the guys have been working hard over the last few months and I'm happy everything's gone to plan."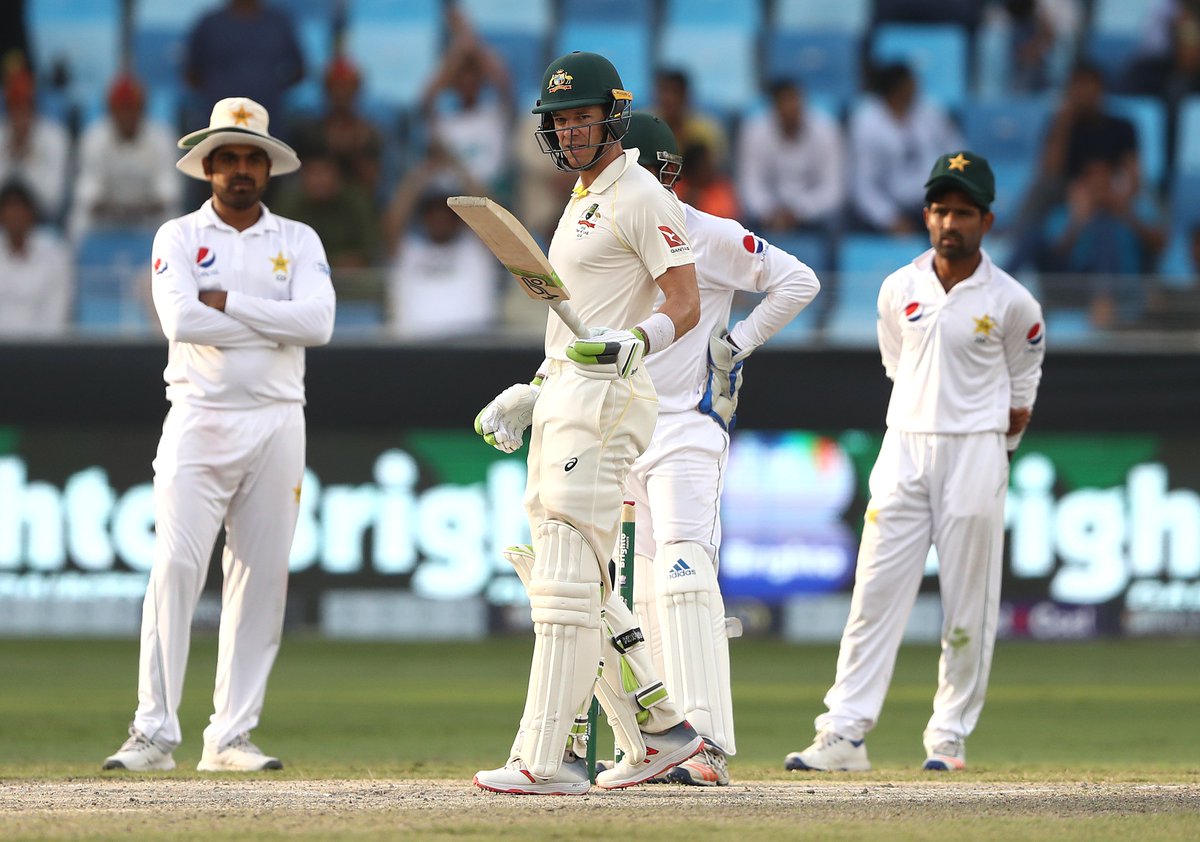 The skipper was visibly relieved when he kept out the fifth ball of the 140th over of the innings, turning away and punching the air in a muted fashion true to the man.
He conceded that he was nervy in the final stretch of his innings which was crucial to Australia avoiding defeat.
He said:"I was nervous [in the last 45 minutes]. I think that's how it happens here. If batsmen get in, it's easy. Really proud of the way out tail stuck at it."
Despite the display on the final day Paine said Australia had a lot to work on before the second Test.
He said: "No it doesn't feel like a win. We were outplayed. Proud to get something out of it, but we can play a lot better in the next Test."
The second and deciding Test will begin in Abu Dhabi on 15 October.