The Press Tent Daily: Swann gives in to the daft side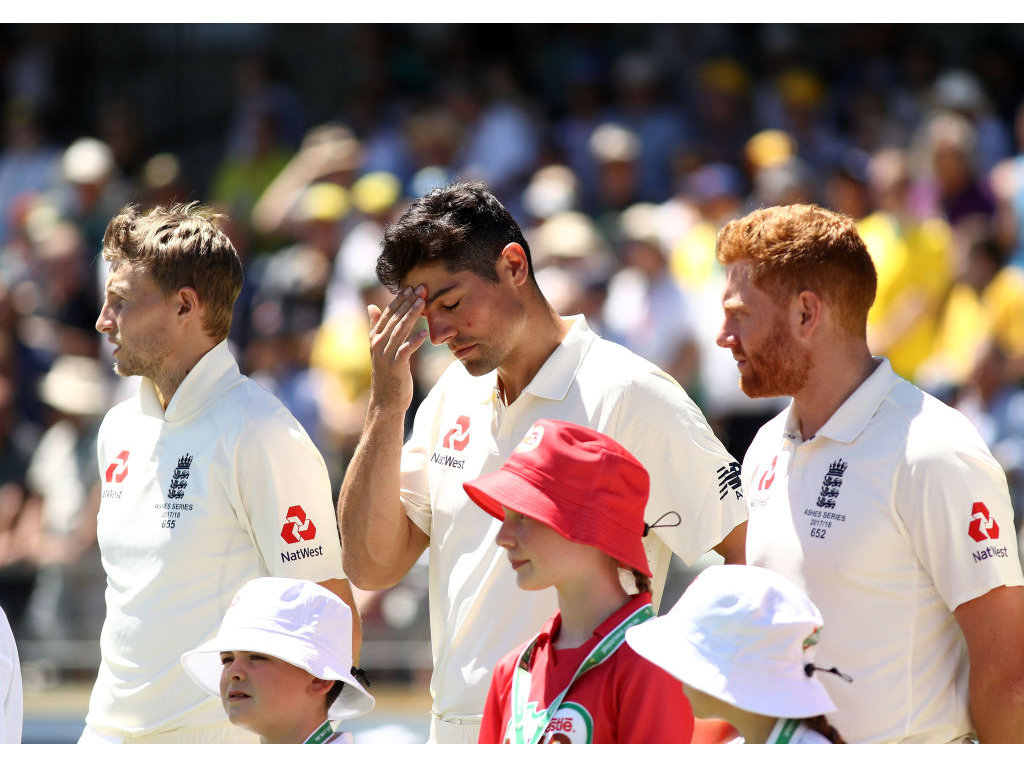 In the bitter, acrimonious fallout from England's 2013/14 Ashes horror show, a supposed schism developed between the batsmen and bowlers as the dressing room completely fell apart.
Now this always seemed bit too high camp for us. A bit of overplayed theatre. The sort of thing rugby players josh about forwards and backs. There might be some "banter" but ultimately you're all on the same side.
However…
Graeme Swann's astonishing performance on day three at the WACA leads us to now believe we may have been hopelessly, naively wrong to believe that an international cricket dressing room contained properly functioning adult humans. It seems it genuinely was more like Mean Girls.
On a day in which Australia scored 346 runs for the loss of a single wicket, Swann was consistent in his baffling contrarian position. None of this was the fault of the England bowlers, all of it was the fault of the England batsmen.
We assumed we must have misheard at first, but he said it at tea, during commentary in the evening session, and doubled down at the close.
At one point he went so far as to describe England's bowling effort as "great".
He, apparently earnestly, felt that the only blame here lay at the feet of England's batsmen rather than bowlers on a day when Australia scored almost 350 runs – over half of them scored by MITCHELL ACTUAL MARSH – and lost only one wicket.
"Craig Overton was bowling with a broken rib! Not a single one of the batsman went up to him and put an arm around him…"@Swannyg66 thinks that the England batsmen and body language let down the team today.#ItsTheAshes pic.twitter.com/BiOG05LoTE

— The Ashes on BT Sport (@btsportcricket) December 16, 2017
Now there are a couple of things we're willing to accept here. One, that bowling on that pitch was not fun for an England attack that it demonstrably would not and did not suit. They did keep trying, although this is very much at the "bare minimum" of expectation levels. Craig Overton was England's best bowler and had a broken rib – fair play to him. One could also argue that England's batsmen might have done rather better than 403 – although the bowling all-rounders could certainly have helped on that front.
But this was not Swann's argument. He genuinely and repeatedly pinned 346-1 AND MITCHELL ACTUAL MARSH SCORING AN UNBEATEN 181 on the batsmen rather than the bowlers.
Are we really to believe that Swann genuinely thinks England's day might have gone demonstrably better had Mark Stoneman or Dawid Malan given Overton a pat on the bum now and then? The conclusion we have to draw is that yes, yes he does.
An astonishing tour de force from the former off-spinner who, in our eyes, was the star of the day. A nod also to Adam Gilchrist for managing to keep a straight face through it, and Alastair Cook for mindlessly walking through the shot while the BT wise men analysed the day.
A wild Alastair Cook appears 😂#ItsTheAshes pic.twitter.com/8bFzqsvh9C

— Watch the #BBL08 live on BT Sport (@btsportcricket) December 16, 2017
Bloody batsmen, eh?