The Press Tent Daily: Farby days
Sunday, Monday, Farby Days
It was yet another Farby Day at the Ashes. There seem to have been a lot of them recently.
He's perfect for them, is Paul Farbrace. The days that go so, so badly that a coach rather than a player has to be put up before the media to take the positives and give credit to Australia and stress that while, yes, the team may be behind the eight ball there's still a lot to play for and they're going to fight right to the end.
Farbrace is a personable, cheery, upbeat sort of chap ideal for this line of work.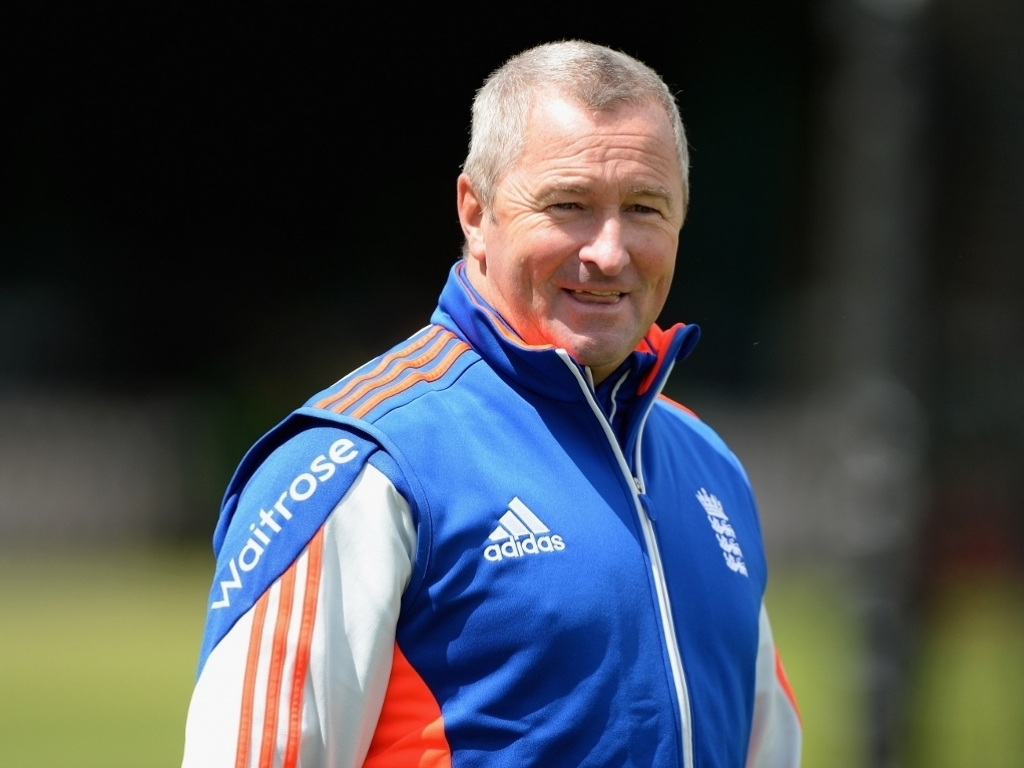 Today he acknowledged that conceding 600 five times away from home in two years is a problem and stressed the need for a thorough debrief with nobody off-limits.
"We have a choice," said Farbrace. "We either say 'we've had some really good positives' or we are actually honest and say 'there are certain areas that are not good enough, and we've got to do something about it'.
"That's every single one of us, everybody needs to look very closely and say 'have we got the right people in the right places, and are we doing the right things?'.
"The key is how honest you are, sometimes those tough conversations have to be brutally honest.
"If England are serious about coming back here and winning in four years' time, the planning needs to start in the next couple of days."
Of course, this sums up a lot of the problems with England. This Ashes series isn't even over and England are planning for the next one instead of, say, the tour of New Zealand next month.
Speaking of which, the press pack jungle drums all suggest James Vince is likely to retain his place for that tour. We're not sure what "brutally honest" or "tough" conversations could possibly result in the conclusion "Vincey's going along nicely, though."
Mason Crane joke
We were going to do a bit about Mason Crane. But we weren't happy with it so we've stopped and are going to start again. Boo all you like.
Down the Swanny
Graeme Swann's growing frustration with England's travails on this tour is pretty understandable, but his BT commentary tantrums are getting out of hand.
Having rowed with Geoffrey Boycott about no-balls yesterday, today it was Michael Vaughan as his sparring partner.
Mason Crane once again the starting point for Swann's frustrations, with the former England off-spinner unhappy with the Australian crowd booing the leg-spinner for his frequent aborted deliveries.
Swann: "The crowd shouldn't be booing Mason Crane"

Vaughan: "The Barmy Army have sung left to the right to Mitchell Johnson for years"@Swannyg66 and @MichaelVaughan disagree over the SCG crowd's boos to Crane…#ItsTheAshes #Ashes pic.twitter.com/u21H5kGwZL

— The Ashes on BT Sport (@btsportcricket) January 6, 2018
Vaughan, chuckling, pointed out Swann's fondness for the Barmy Army who would of course never delight in the struggles of an Australian bowler.
"Met up with the Barmy Army yesterday, actually," said Swann. "Me and Geoffrey."They were singing their songs."
"Well I hope you told them to stop," countered Vaughan. Checkmate.