The Press Tent: Dead Parrot's Society edition
It's been one hell of a week in cricket journalism with the terrible events of this week spilling into the twittersphere and leaving us with the unenviable task of wading through the muck to bring you our fortnightly dose of snark.
 The Vaughan Ultimatum
Here at the Press Tent we share the feelings of horror, revulsion, anger and dismay after Monday night's terror attack in Manchester. All the usual clichés apply: everything else is put in perspective.
We can surely forgive anyone being a touch overwrought and angry in the wake of such a shattering catastrophe, especially if, like former England captain Michael Vaughan, they were born in Manchester.
But Vaughan sadly didn't stop at mourning the victims, or blaming the individual responsible. It all went a bit Ukippy, before finally reaching 'genuinely mental'.
The problems began when Vaughan agreed with a Piers Morgan column (PRO TIP: Never do this) saying Muslims need to do more to root out extremists.
When the comedian Adil Ray asked whether Vaughan expected Muslim England cricketers to "in between test matches go around asking Muslims he doesn't know if they're a terrorist?" Vaughan, ludicrously, replied (and then deleted…) that yes (sorry, YES) actually that's precisely what he should be doing "if it's going help (sic) our kids (sic) future and environment become a safer place".
Hours later, Moeen Ali was hitting an unbeaten 51-ball 77 to help England to victory in the first ODI against South Africa. At one point he took Imran Tahir for three sixes in an over, which is all well and good, but outrageously at no stage did he seek to find out whether or not Immie is a terrorist.
Brace yourself
To New Zealand now, where Black Caps bowler Doug Bracewell has consulted Graeme Swann's Bumper Book of Excuses by seeking to mitigate a drink-driving charge on the basis that he was concerned about a dead parrot.
Without wishing to play down the significance of drink-driving or indeed the loss of a beloved pet, we can't help but thinking that bantz-loving Swann may now feel he missed a trick in not referencing a classic British comedy sketch when he was cleared of drink-driving after popping out to buy a screwdriver to rescue his cat from under some floorboards.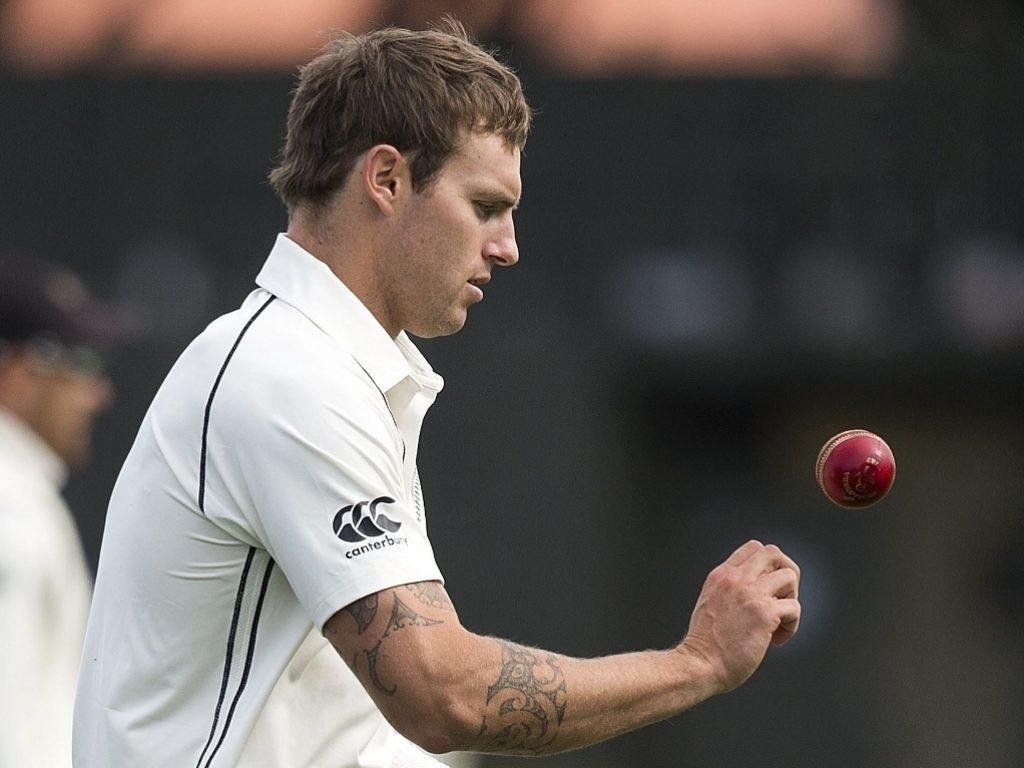 It's fork handles he needed here, not a screwdriver.
Sadly for Doug, it appears that the cockatoo in question was indeed bereft of life rather than just pining for the fjords. And Bracewell now faces 100 hours of community service.
Gone soft
It's been two years since England literally learned overnight how to play one-day cricket properly. It remains one of the great mysteries of the universe, and commentators, while in thrall to the Brand of Cricket now being played by Eoin Morgan's side, remain stubbornly slow to adjust to the new realities of a side that isn't just looking to get a solid start before setting a platform and then hoping the tailenders can somehow swish and swipe 100 runs off the last 10 overs to get the team to 280-odd.
So for the benefit of all: when you are routinely aiming to score 350+ from every 50 overs you face, getting out to an attacking shot does not constitute a "soft dismissal". Rather it is a necessary and inevitable by-product of the agreed gameplan. The dismissals that will irritate this England side are those that fall to defensive shots. Public service announcement ends.
Seven up
Much wailing and gnashing of teeth recently among the crickerati at the news that there will be a reduction in the number of Tests played in each English summer from seven to six or even, gasp, only five in an Ashes year.
Even the best of us, Mike Atherton, while acknowledging that seven Tests per summer was too many, expressed the view that "Traditionalists — readers of The Times, dare I say it — may be dismayed" by the news.
But the move to seven Tests only happened in the year 2000. Traditionalists, surely, will be delighted by a return to the number of Tests – and the venues that staged them – that was in place for the vast majority of the 20th century?
Commentary Exchange of the Week
Marcus Trescothick: What was your go-to boundary shot, Nass?
Nasser Hussain: Um. [LONG PAUSE] Overthrows?
Read of the week
Felix White's astonishing collection of All Out Cricket interviews with former players on life after cricket – quite possibly the greatest feature the Press Tent has read in a cricket magazine or, come to think of it, any magazine. We would highly recommend reading the whole lot, but if you read only one then make it this intensely personal and revealing chat with Mark Butcher.
If you see anything that you think is worthy of making the next edition of this snarky nonsense of a feature then please let us know via Twitter, Facebook or by tweeting using the hashtag #PressTent.