Rohit: Bumrah has matured as a bowler
India stand-in skipper Rohit Sharma has heaped praise on seamer Jasprit Bumrah after he ended as the pick of the bowlers against Pakistan.
Pakistan set India 237 to win and Rohit and opening partner Shikhar Dhawan produced a masterclass in opening and chasing on a slow pitch adding 210 in good time to set up a clinical win.
"We asked something like this from the boys. It was challenging conditions, and it was tough coming out and playing in these conditions. All of them showed great character," Rohit said after the nine wicket win.
"We spoke about leaving our past performances in the past and doing the job again today and they did it.
"Bumrah has matured as a bowler now, has played a great amount of cricket and he understands his bowling. it's very important for any player.
"He understands what fields he needs to set and on a wicket like that you need to be clever, keep it tight, keep up pressure."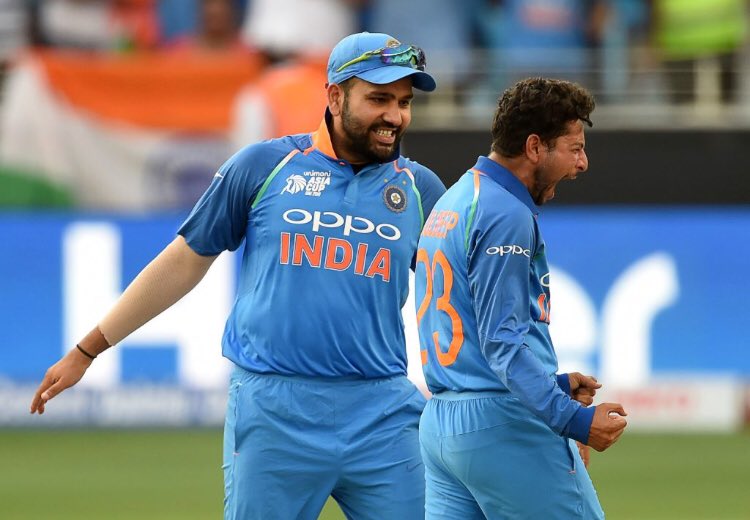 The skipper was also keen to give plaudits to Bhuvneshwar Kumar and spinners Kuldeep Yadav, Yuzvendra Chahal and Ravindra Jadeja.
He said: "Bhuvneshwar too did exactly the same We never wanted to let them off the hook and our spinners have been magnificent throughout the tournament.
"They kept taking wickets and when you do that, you win. It was a challenge when Hardik got injured. We were playing four spinners including Jadhav.
"We wondered about going with three seamers, but knowing these conditions, we went with the spinners and they have been great.
"Jadeja too, to come back into the side and do so well."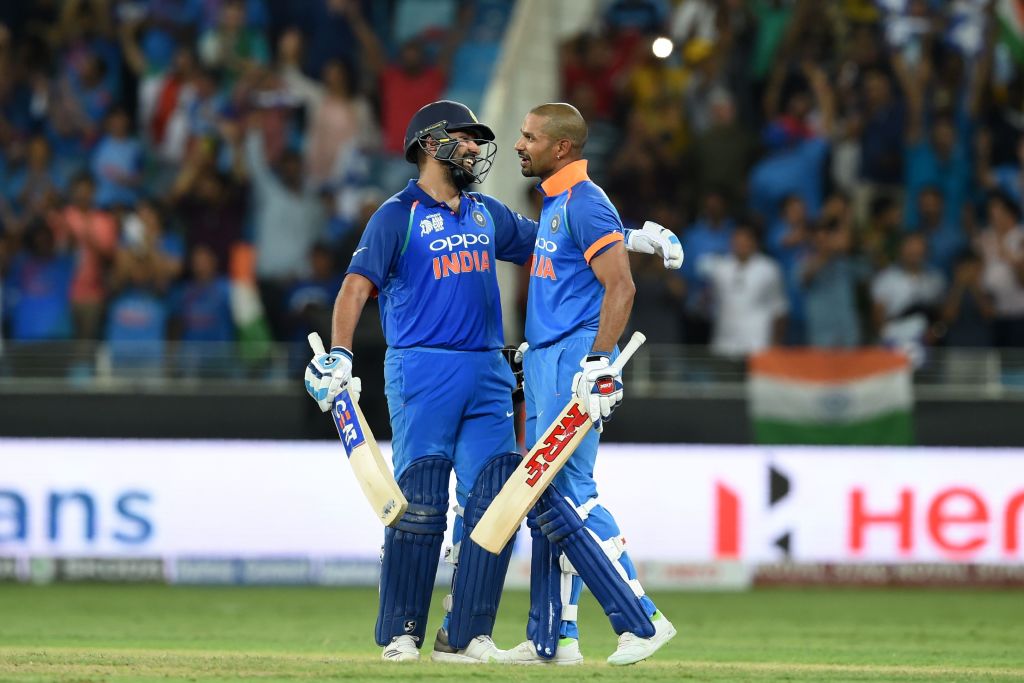 Rohit says that his partnership with Dhawan has reached the point where they understand each other without having to express things verbally.
He added: "Opening with Dhawan is, I don't even need to speak to him, it's important to let him be and we've batted enough to understand each other's games.
"We know how important the first 10 overs is. The chase becomes a little easier if that's done well. The most important thing was to bat as long as possible and that's what we did.
Rohit and Dhawan made the chase look easy and hit six sixes between them which helped keep the pressure on Pakistan.
"Nothing is easy [hitting sixes] and when it comes off it looks nice. I've gotten out playing those shots but its important to put pressure on the bowlers Pakistan have a great bowling line-up and it's important to keep them under pressure. They've troubled us in the past," Rohit concluded.