Roy injures himself after throwing bat in anger
It has been revealed that England opener Jason Roy injured himself after throwing his bat in anger following his dismissal in the T20 Blast against Hampshire.
Roy threw his bat down in the dressing room only to have it bounce back up into his own face causing an injury that would see him miss the clash with Glamorgan in Cardiff on Friday night.
Surrey would miss out on the knockout phase of the competition despite winning in Cardiff without the England star.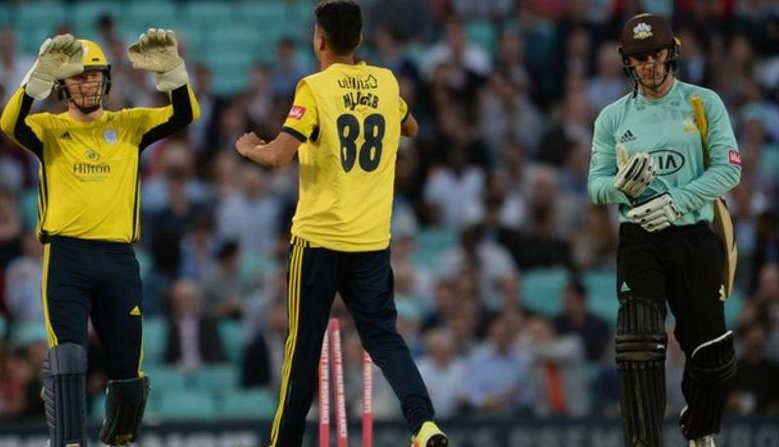 Speaking of the injury Roy said: "I am really disappointed to be missing… Following my dismissal on Wednesday evening, I threw my bat into the ground purely out of self-frustration. It bounced, hit me, and as a result I sustained the injury.
"I'm extremely embarrassed and apologetic to my team mates and fans for this moment of stupidity. I want to apologise to Surrey as a club and all the members.
"I've never been so motivated and so positive about my game, and I assure you I will learn from my mistake as I am my own biggest critic."
Roy will not have any international duty until England's limited overs portion of the tour to Sri Lanka later this year.
Defending champions Nottinghamshire and Sussex claimed the last two quarter-final places in the T20 Blast with wins over Yorkshire and Middlesex respectively.