Sarfaraz expects a strong Aussie challenge
Pakistan captain Sarfaraz Ahmed expects a stern test when Pakistan face Australia in the T20I tri-series in Zimbabwe despite their recent woes.
Sarfaraz feels that in the T20 format Australia's young guns will learn to adapt quickly and will be a real challenge to face.
Speaking ahead of the team's departure from Lahore Sarfaraz said: "We won't be taking any team lightly in the T20 format.
"We will try to play good cricket and win the series.
"We know Australia is a strong team even though they have new players they know how to adapt themselves to the format, so this series is going to be tough and we will see good cricket."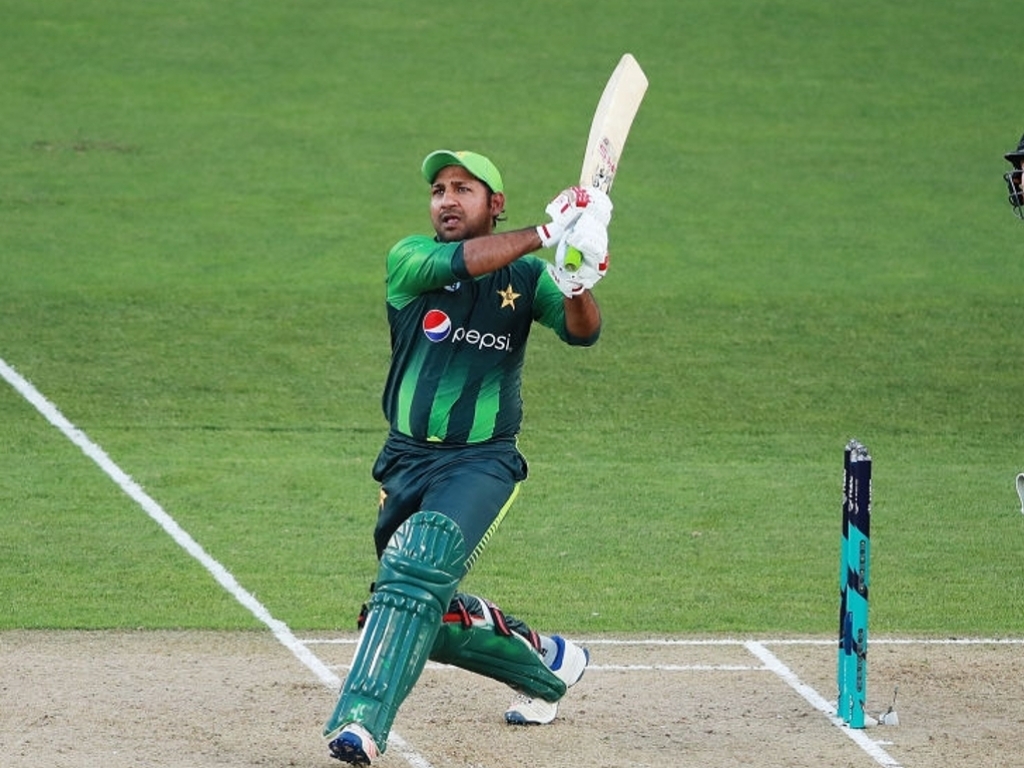 Safaraz is happy with the squad's preparation and readiness with all 19 players set to be involved in the trip to Zimbabwe passing fitness tests this week.
"Our preparation is good as we got a couple of days of practice in here (Lahore) and are getting three days there (Harare) before we start the series.
"We will definitely go there well prepared," he said.
Sarfaraz confessed that he wasn't sure what to expect from the pitches in Zimbabwe with two pervious tours experience teaching him how varied the surfaces can be.
He added: "In 2013 there was substantial grass on the pitch with some bounce and in 2015 it was slow with some moisture.
"This time around I came to know that the weather will be cooler and I feel the toss will be vital. So we need to assess the pitch to make our decision."
Sarfaraz will be looking to absorb pressure while leading the team and has outlined his intent to continue batting at four in the shortest format as an extension of that.
He said: "Obviously as the captain you are under pressure because you have to look around for a lot of things but I always look for the opportunity to lead from the front.
"I have started batting at number four in T20s and would like to continue it."
Sarfaraz explained the exclusion of Kamran Akmal at the expense of Mohammad Hafeez, who was recently cleared to bowl in international cricket again.
"Kamran is a good player and has performed well in domestic cricket and it isn't that he can't be selected.
"But the idea to pick Hafeez was that we could bat him up the order and his bowling is an added advantage," the skipper said.
The Pakistan captain says that his charges don't really give the number one T20I ranking much thought.
He added: "There is pressure when you are number one and you have to maintain it but we don't think about it too much."
The triangular T20I series in Zimbabwe will take place from July 1 to July 8 while the ODIs are slated for to get underway on July 13 and wrap up on the 22nd of the same month.