Selectors overlook England's spin solution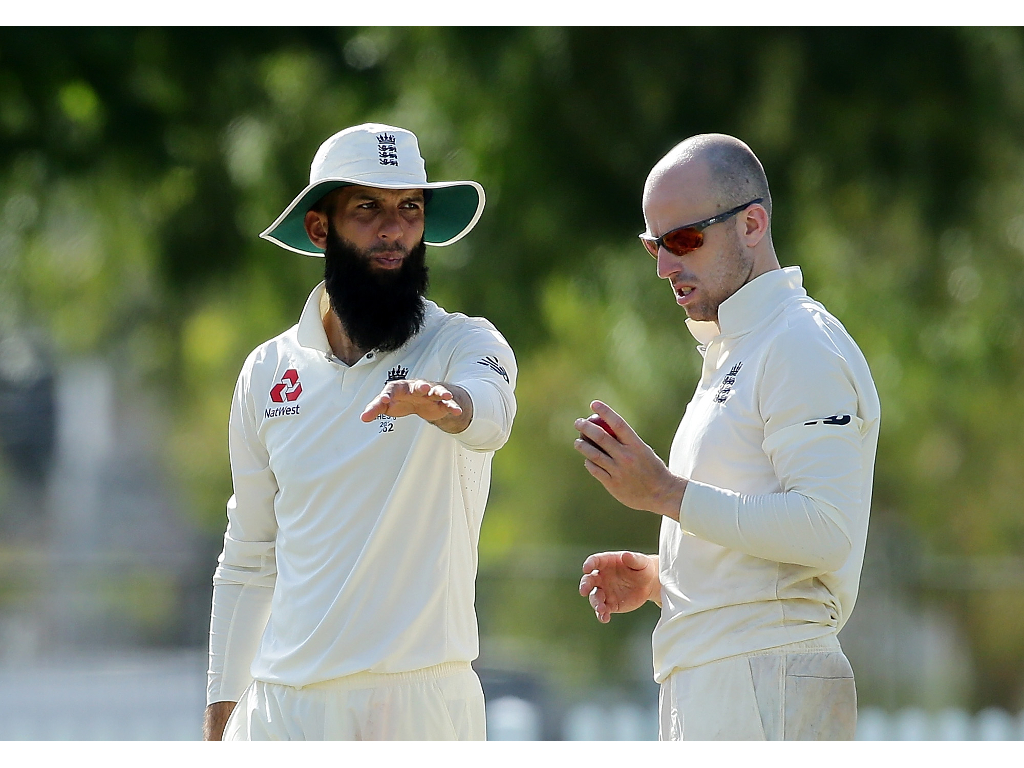 England need to drop Moeen Ali and pick Jack Leach.  There, I've said it.   It's a taboo subject within the English game, the idea that Moeen Ali may never actually fulfill his role as England's lead spinner in test match cricket, and that one day the selectors will have to bite the bullet and leave him out. 
But after a disastrous tour in Australia, and with Leach now bashing on the door after his performances in the West Indies with the Lions, the time has come to confront the reality. Throughout England's doomed Ashes tour Down Under, we – on the Sticky Wicket Podcast – were bemoaning the lack of foresight from the England selectors in taking Ali as the front line spinner, with an uncapped rookie as backup.  In an interview with the Chairman of Selectors James Whitaker prior to the squad setting off to Australia he was asked whether if there was an injury to Moeen Ali prior to the first test in Brisbane, would he seriously be happy playing Mason Crane on debut instead?  "Yes", was the simple response.  As short as it was unconvincing.  And as it played out, Ali picked up not one but two injuries (side and finger) before the first test…and was still picked!
There are so many reasons to love Mo.  His easy-going nature has endeared him to followers of the England team since his first appearance in England colours in 2014.  When talking to the media, he's accessible, articulate, casual, honest, and funny.  Politically he's been a wonderful role model for young British Asian cricket fans, and his legacy will perhaps only become apparent several years from now. From a cricket perspective, he's the sort of batsman that when on form, can lighten the clouds on the gloomiest of English mornings.  His carefree cover drives and willingness to take on the short ball (with mixed results admittedly) have brought many a struggling England innings through to a stylish and often memorable conclusion, and despite never scoring a hundred at number 8 in the order, few can argue he's a superb player to come to the crease after losing a sixth wicket.
But he's in the side for his bowling, isn't he?  He's England's front-line spinner.   Not 'second spinner', as they so oddly proclaimed last summer when selecting Liam Dawson alongside Ali for the first South Africa test at Lords.  If England wish to even compete at the top table in the world of test cricket, they must have a world-class spinner.   And despite an incredible summer in 2017 in which he took 25 wickets at 15 apiece in a four-test series against the Proteas, his record just does not stack up as anything resembling world-class.  While it might be harsh to treat the South Africa series as a complete anomaly, when reviewing the numbers from his last 6 series excluding South Africa in 2017, the harsh realities of his problems over the past couple of years are exposed.  Since the start of the English summer two years ago, his series aggregates yield difficult reading:
The biggest issue here is the geographical spread of the opposition.  The only country Moeen hasn't played in this period is New Zealand, England's next opponents.  That means he's had favourable conditions home and away, against all sorts of players, some of whom are experienced batsman against spin, many that aren't.  And yet other than taking 11 wickets in two tests in Bangladesh on raging turners he has delivered only one series of any real success, at home against South Africa in 2017.  His overall career average of 40 is getting worse, and there have been no signs of improvement in recent outings.
Is this just swinging the stats to suit an argument though?  How does he rate against his contemporaries?  Let's face it, Ashwin, Herath and co. have such spin favourable conditions at home it would be unfair to start comparing Ali against leading spin bowlers from the sub-continent. However up against a list of the top ten wicket taking English spinners (a list on which Moeen now finds himself), Ali's average is the second worst (40.24), only marginally better than Ashley Giles (40.60). This wouldn't necessarily matter if Ali was doing the job of a containing off-spinner.  English pitches rarely take much spin, so if the spinner can tie up an end whilst the quicks are rotated at the other end, he has a secure and valued place in the team.  England have employed plenty of them over the years, Giles himself being the most obvious example from recent times.    Giles' 40 average seemed ok at the time because his role in the side allowed England's pacemen valuable rest time without letting the game get away from them during lean periods in the field. Unfortunately, the statistics measuring success as a containing off-spinner don't fight Moeen's corner either.  Compared to the same list of English spinners, the Worcestershire man is considerably more expensive than his peers: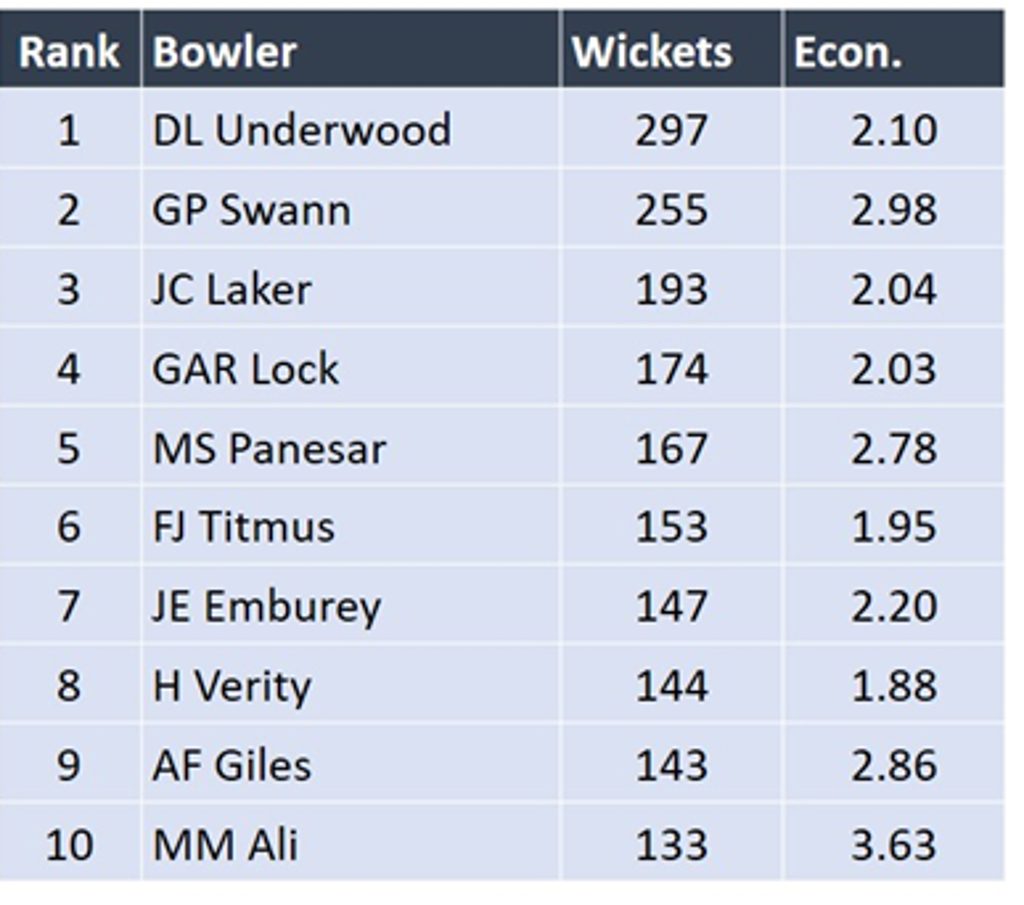 If a spinner is not taking wickets, it's crucially important for them to at least be able to contain the run scoring.  The Ashes was the starkest example of a team needing such a bowler.  With dead pitches, hot weather, and an obdurate Steven Smith, England's seam attack was plundered.  The fast bowlers desperately needed the respite a quality spinner would provide, but with a career economy rate of 3.63, it is unlikely Ali will ever be the man to provide it.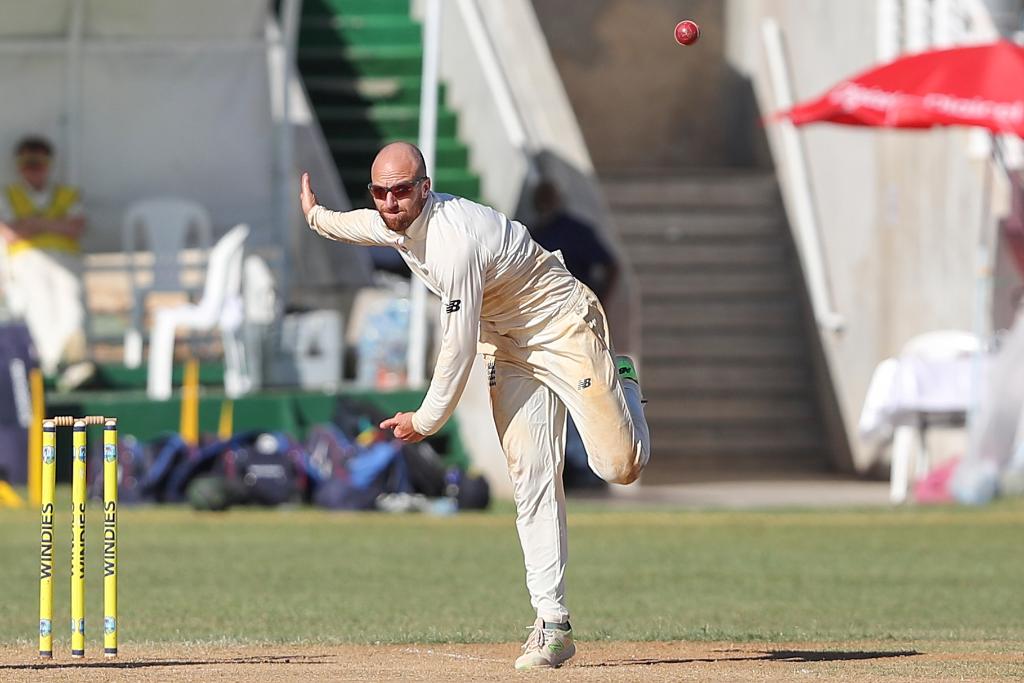 Meanwhile, Jack Leach almost pulled England Lions back from the brink of defeat in the 1st unofficial test against West Indies A this week when, with the hosts chasing only 108 for victory in their second innings, he took 5-26 in 13 overs.  Although the Lions eventually lost by two wickets, Leach's 8-110 in the match – the best by any England Lions spinner –  should surely put him further up the England pecking order than his Lions teammate Mason Crane. Leach provided a much needed cutting edge in the second encounter against the Windies second string taking 6/138 in the hosts only innings of the match.
Leach is now right under the selectors nose, yet they continue to overlook him. Crane, in spin-friendly conditions, could only manage match figures of 1-56 off 12.4 overs.  Captain Keaton Jennings was clearly more trusting in the slow-left-arm of Leach than the more inconsistent leg-spin of Crane.  But Crane is the man in possession of an England place, having debuted in Sydney and been selected alongside Moeen for the 2-test tour of New Zealand.It is difficult to understand what more Leach needs to do to be included in an England test squad.   He's picked up 116 wickets in the past two championship seasons at an average of 23.5, and an economy of 2.61.   The argument that Somerset have doctored their Taunton pitches to suit Leach is – for me – a moot point.  What happens when England travel to Sri Lanka this October?  What about when they next travel to the UAE, India, or even the West Indies?  They should be delighted they have a spinner available who has considerable experience bowling on turning pitches.  Not all spin bowlers turn up to a Bunsen burner and immediately take wickets.  It is a rare,and Leach is our only bowler with the ability.
Granted Leach had a tough time with the Lions in Australia, as did all England spinners.  But his record over the past couple of years makes him impossible to ignore, and if he can continue his great form in the West Indies, many England fans would love him to be added to the test squad for New Zealand.  Whether the selectors will have the balls to so remains unlikely. England are blessed with incredible travelling support, and such loyalty deserves thorough preparation and the best possible team on the pitch.  When England travel to Sri Lanka this October, many hundreds or even thousands of fans will spend several thousand pounds to watch England in a three-match series.  At this point, this is how England's preparation on the spin bowling front looks:
– 2 tests in New Zealand, play Moeen Ali in both, Mason Crane on the bench
– 7 home tests against Pakistan and India, play Moeen Ali in all, possibly one for Mason Crane.  (Crane to spend most of the season at Hampshire out of the 1st XI due to the County Championship schedule book-ending the English summer therefore being played in mostly unfriendly leg-spin conditions).
– They'll then go to Sri Lanka in October to face batsmen who are experts in the art of playing spin with a front-line spinner with an appalling away record and a leg spinner with a couple of tests behind him.
With the selectors having once again overlooked Leach is it any wonder England supporters are getting fed up with conservative test selectors burying their heads in the sand about England's very real spin bowling woes?