The Press Tent: Transfer season edition
Welcome to your bi-weekly dose of snark from the world of cricketing journalism, this edition is a doozy so dig in.
Transfer silly season
In the week that Neymar swapped Barcelona for Paris in exchange for the GDP of a small country, cricket has also enjoyed a big week of transfer action.
Cricket is, though, a sport still making its tentative way towards something approaching a proper transfer system; it will be some time before it has things as dysfunctionally sorted as football does.
The result is that county clubs are still mastering the delicate art of handling of these sensitive and often emotionally-charged exchanges of talent and cash.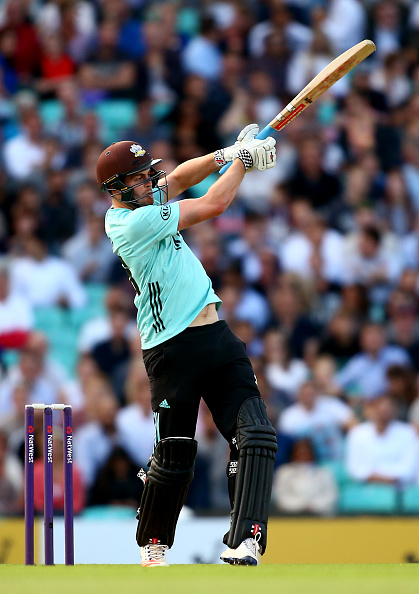 While football has now advanced to the point of signing players purely because of the potential #numbers they can get on social media with increasingly-convoluted announcement banters, cricket is still struggling with the basic "We wish Player X all the best for the future" statements.
This week, perennial weight-throwers Surrey got tremendously and hilariously upset when young batsman Dom Sibley decided a better future awaited him elsewhere.
In a passive-aggressive masterpiece that noted Sibley's contribution this season included four 50s "and no centuries", Alec Stewart huffed and puffed some I'm-not-angry-just-disappointed quotes that included precise details of the negotiations and demands Sibley had made, and the promises he had been offered by Warwickshire. It was no surprise when Warwickshire subsequently disputed Stewart and Surrey's version of events.
Surrey apologists have tried to paint this as a victory for openness and transparency, but, while the "no centuries" jibe is legitimately if pettily funny there is a serious point: it's fairly apparent the intention was to throw Sibley, a young player trying to make his way in the game, under the bus.
It's a statement clearly fuelled by anger at how Sibley had treated the club that had developed him from a boy, and Stewart and Surrey would do well to remember such things are a two-way street.
Either that, or we can expect similar detail about every contract and transfer negotiation conducted by the newly open and transparent Surrey regime…
Downton delivers
Exciting news from Charlie Sale's gutter-dwelling tittle-tattle column in the Daily Mail.
Let's leave aside the fact that even in the inherently juvenile world of sports journalism Sale stands out as particularly and pitifully childish.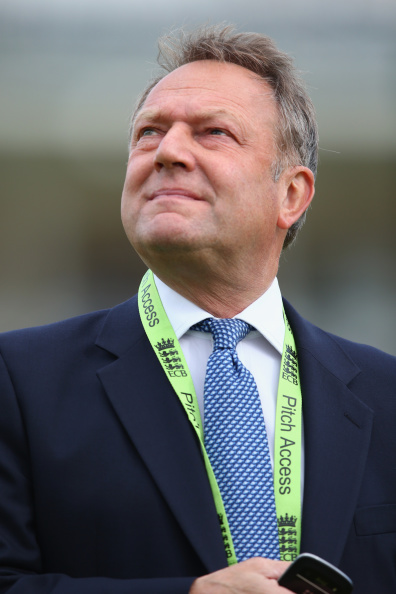 And try for a moment to ignore the fact his column is the product of someone going "Hey, chaps, how about a sporty version of those dreadful have-your-cake-and-eat-it gossip columns they have where they hate all the celebrities while simultaneously being dangerously obsessed with the minutiae of the most flimsily famous person's life?" and instead of being punched in the face and sacked on the spot was promoted.
And endeavour if you can to get past the big breaking news that former England football assistant manager John Gorman is now focusing on his painting, or that Tinder are interested in sponsoring Manchester United, or that Manchester City's physio tried to jump the line at a Nashville bar.
Because everybody's favourite car crash cricket administrator is back! Yes, Paul Downton is plotting his return to cricket after the enormous success of his destroy-and-exit mission at the ECB, beginning with the blockbuster first-week decision to sack England's best player and ending with the glory of England's undeniably memorable 2015 World Cup campaign.
It's interesting, though, to note that Sale refers to Downton as "ECB scapegoat".
Yes, the comically out-of-his-depth gaffe machine who made a catastrophic error with his very first move and spent the rest of his time in office doubling down on that error was definitely the scapegoat in this omnishambles. Definitely him. Definitely not the bloke with over 8000 Test runs summarily binned for trivial and pathetic reasons while emotions were running at their highest.
Sale also has details of where the great man's return will take place. Note to Middlesex cricketers: best that you don't whistle or look out of any windows.
Modern man
Tip of the hat to Shane Warne for rightly noting how encouraging it was to see so many women at the Oval Test on the back of England's World Cup win the week before. A shame that he then instantly fell back on the tired old "dragged here by the hubby" material. The attempt at backtracking ("…of course, some of the men might have been dragged here by their wives") was as successful as his attempts at growing a beard.
Thought for the Week
How can Sky Sports square their Ocean Rescue campaign for reducing the unnecessary use of plastics with continuing to employ Warne?
 Read of the week
No apologies for back-to-back Donald McRae recommendations here, and his interview with second-choice spinner, hat-trick hero and England's most interesting cricketer, Moeen Ali.