Umesh delighted to make the most of T20 chance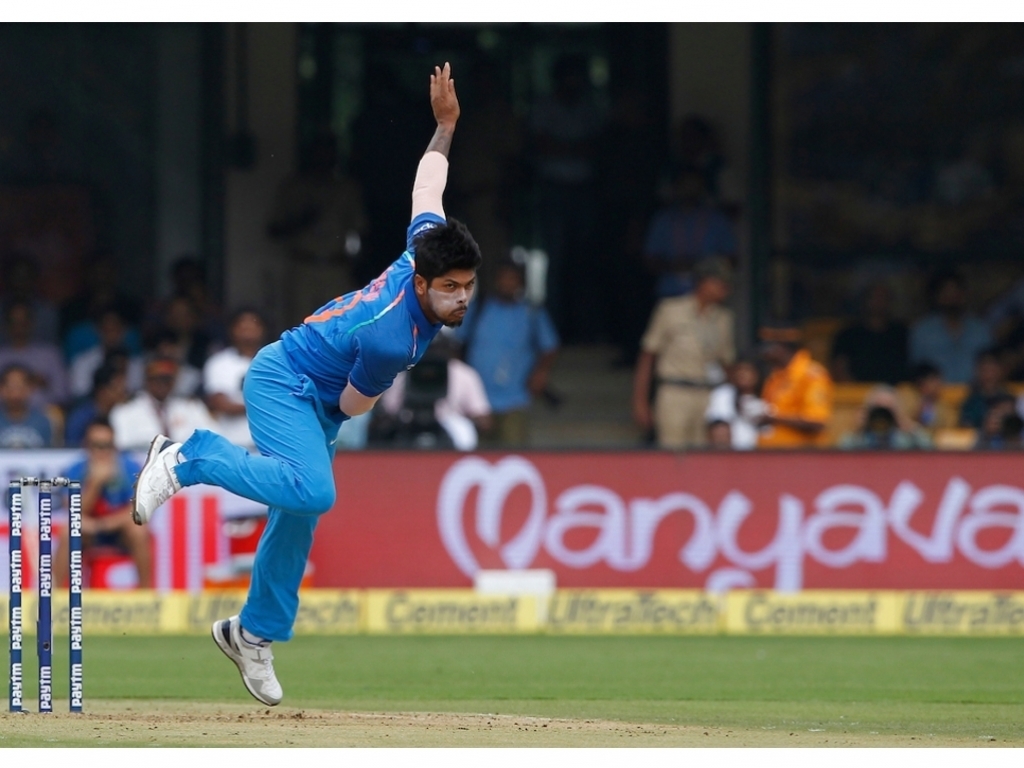 Having made his debut against Sri Lanka in 2012 India quick Umesh Yadav took nearly six years to find a place in the Twenty20 International setup again.
It speaks volumes to India's improvement in the pace bowling stocks that a man of Umesh's undoubted ability has struggled to get a game in the shortest international format.
Umesh said his experience with the Royal Challengers Bangalore in the Indian Premier League helped him slot straight in and perform, taking 2/19 against Ireland on Friday.
"This is my comeback after five years so definitely I am very happy with my performance," said Umesh.
"I enjoyed my game today. I just came and tried to do those same things, whatever I have done in the IPL, so I just keep following the same thing here. I am just trying, and let's see, for the future also, whatever I am just doing, I'll keep doing the same."
The 30-year-old knows that Bhuvneshwar Kumar and Jasprit Bumrah are India's go-to quicks in the white ball game along with veteran Mohammad Shami and was grateful for the opportunity to prove himself again.
"The team is well balanced right now because of Bhuvi, Bumrah, and Shami. Sometimes it is very difficult to get the chance," he pointed out.
"But still, the management is trying to give the best, to give the proper opportunity to every fast bowler. So I'm just waiting for my turn. I'm not thinking whether I will be selected or not [in future games]. Whenever my turn comes, I will just give my 100 per cent."
Umesh believes that the ODI format has become the toughest format for bowlers with two new balls now being used.
"Actually one-day cricket is totally different because you get new balls from both the ends," he said. "So definitely it is difficult for the fast bowlers to contain the runs in the overs.
"Because if you have only one ball, it becomes older and older, and you get the reverse swing. But with two balls now, it becomes difficult for the fast bowlers to get the right lengths and bowl proper yorkers. Especially, if the ball is not doing anything in the death overs, it is very difficult to handle that pressure, since the wicket is flat.
"Nowadays the wickets are very flat. You've seen England playing on that kind of tracks and 480 [481] runs they made [against Australia]. So definitely it is very challenging for the fast bowlers."
India will now repair to England to face the hosts in three T20Is, three ODIs and five Tests.