Umesh grateful for the break from Test cricket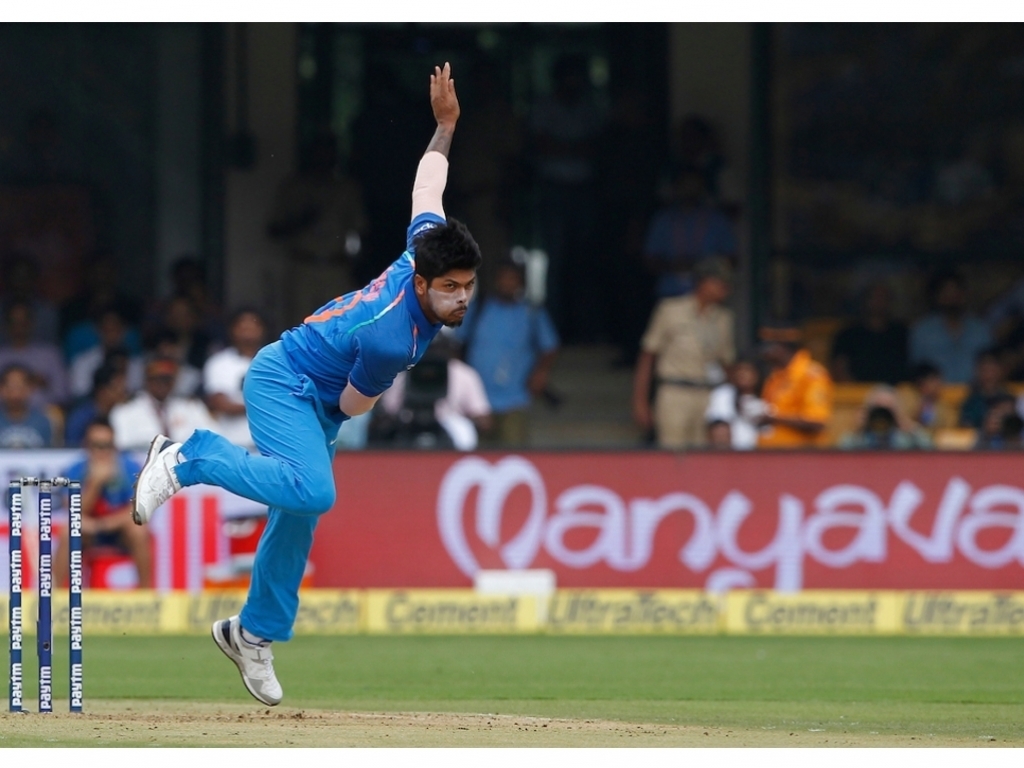 India fast bowler Umesh Yadav is grateful that his team have had a break from Test cricket after a long home season and Three Tests in Sri Lanka.
Umesh felt that both he and Mohammad Shami could have played better in the fourth ODI against Australia.
The experienced pair made their first appearance in Bangalore with India preferring Jasprit Bumrah and Bhuvneshwar Kumar in the first three ODIs.
Umesh said of his break from cricket: "It is good for the fast bowlers. If you play continuous Tests, it is a lot of load for the pacers.
"You are playing in sub-continent and it is very tough on the body. After that, it is hard for us to come back with the same intensity and play ODIs.
"So rest is a better option, it give you time to recover from niggles, that could otherwise keep you out of action for months.
"As a fast bowler, you should know much you need to bowl in the free time after a long series. You have to know your body. In free time, I know how much I need to bowl and how my body is reacting."
ALSO READ: Australia were better on the day
Umesh opined that India allowed Australia too many runs at the death at the Chinnaswamy and owned his poor performance.
He said that the camp was in a good mood despite the loss.
Umesh said: "The team's morale is good after the rare loss (in Bengaluru). I think we gave 15-20 runs extra. Shami and I played after a long time but we are senior players, we have to deliver on whatever the team needs from us. Shami and I have to take more responsibility in the death overs.
"In ODIs you don't get enough time to execute your plans fully. But at this stage of my career, I can't pick and choose. My thinking is that I should play in any format as long as I am getting the chance."