White Ferns squad named for ICC Women's World Cup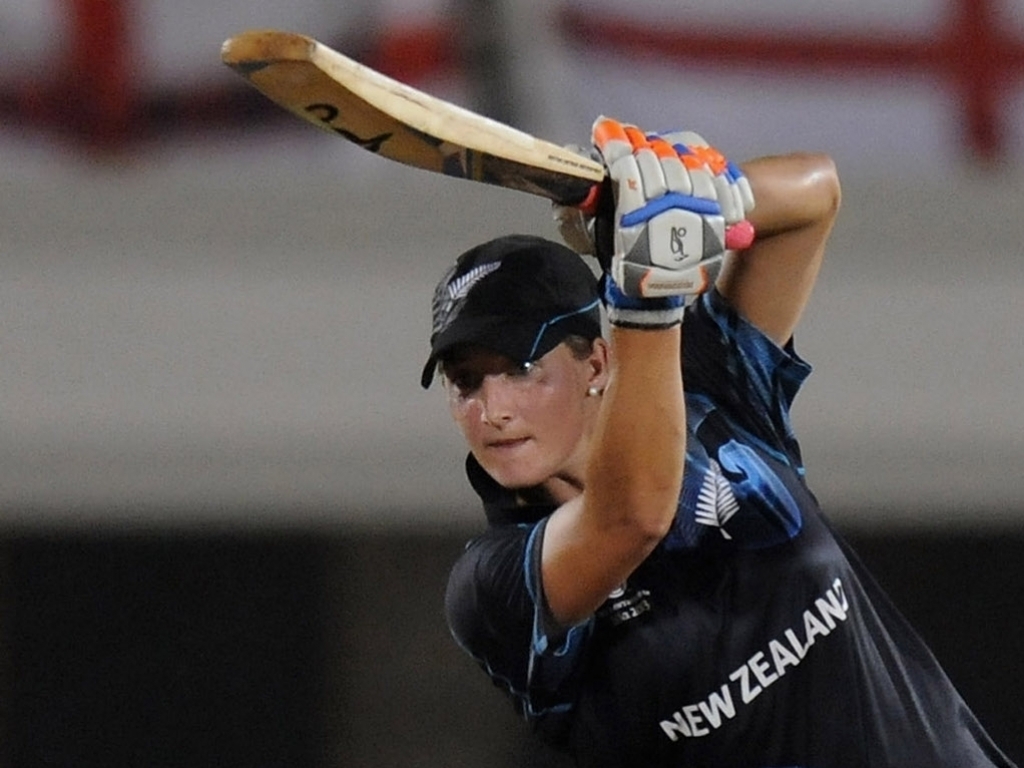 Experienced campaigners and the youngest New Zealand player ever to attend a Cricket World Cup are the features of the White Ferns squad named for next month's ICC Women's World Cup in England.
Twelve of the 15-strong squad attended last year's World T20 in India, while six players have more than fifty One Day Internationals to their name.
The breakthrough season continues for 16-year-old Wellington leg-spinner Amelia Kerr; poised to become New Zealand's youngest representative at a Cricket World Cup.
Suzie Bates, who in 2016 became the first player to win both the ICC Women's ODI and T20I Player of the Year awards in the same year, will captain the side in her third 50-over World Cup.
Hard hitting Wellington all-rounder Sophie Devine returns to the side after breaking her thumb at the start of the year.
ALSO READ: West Indies name WWC17 squad
Following two training camps at Lincoln in Christchurch, White Ferns coach Haidee Tiffen said selecting the final 15 players was seriously challenging.
"We've had a lot of players put their hands up domestically, internationally and during our two recent camps – so the last few spots were particularly fiercely contested," she said.
"I'm really happy with the balance of the squad. I think it's a strong team who are certainly capable of bringing that cup home.
"It's really exciting to have Amelia in the squad and she's proved herself more than ready for the big stage.
"With the likes of Suzie Bates, Amy Satterthwaite, Katey Martin and Sophie Devine – we're not short on leaders in the group.
"There's been a real focus on our team-first mentality and everyone's bought into that – which means we'll turn up in England as a tight, motivated unit."
Auckland pace bowler Holly Huddleston's outstanding 2016/17 season has seen her selected for her maiden world tournament, while all-rounder Anna Petersen has been named for her first 50-over World Cup.
The White Ferns World Cup squad will assemble for a pre-tournament camp in Hampshire from June 11, before opening their campaign against Sri Lanka in Bristol on June 24.
The format for the eight-team tournament has every nation facing each other once, after which the top four teams advance to the semi-finals, ahead of a final at Lord's on July 23.
Bates is under no illusion about what lies ahead for her team.
"It's going to be the most competitive World Cup ever," she said.
"We know we'll have to be on the ball from game one if we want to earn the right to contest the finals and maybe get to that big final game at the Home of Cricket.
"It's a hugely exciting time for women's cricket at the moment and we know we enter the tournament with plenty expected of the WHITE FERNS – and that's great."
While several senior players, including Bates, are already in England playing county cricket, the majority of the squad and the full support staff will depart for the United Kingdom on June 10.
WHITE FERNS World Cup squad (caps)
Suzie Bates, Captain, (98), (Otago)
Erin Bermingham, (31), (Canterbury)
Sophie Devine, (80), (Wellington)
Maddy Green, (10), (Auckland)
Holly Huddleston, (18), (Auckland)
Leigh Kasperek, (9), (Otago)
Amelia Kerr, (7), (Wellington)
Katey Martin, (57), (Otago)
Thamsyn Newton, (8), (Canterbury)
Katie Perkins, (55), (Auckland)
Anna Peterson, (20), (Auckland)
Rachel Priest, (80), (Wellington)
Hannah Rowe, (10), (Central Districts)
Amy Satterthwaite, Vice-Captain, (95), (Canterbury)
Lea Tahuhu, (46), (Canterbury)