Will South Africa regret pitch orders?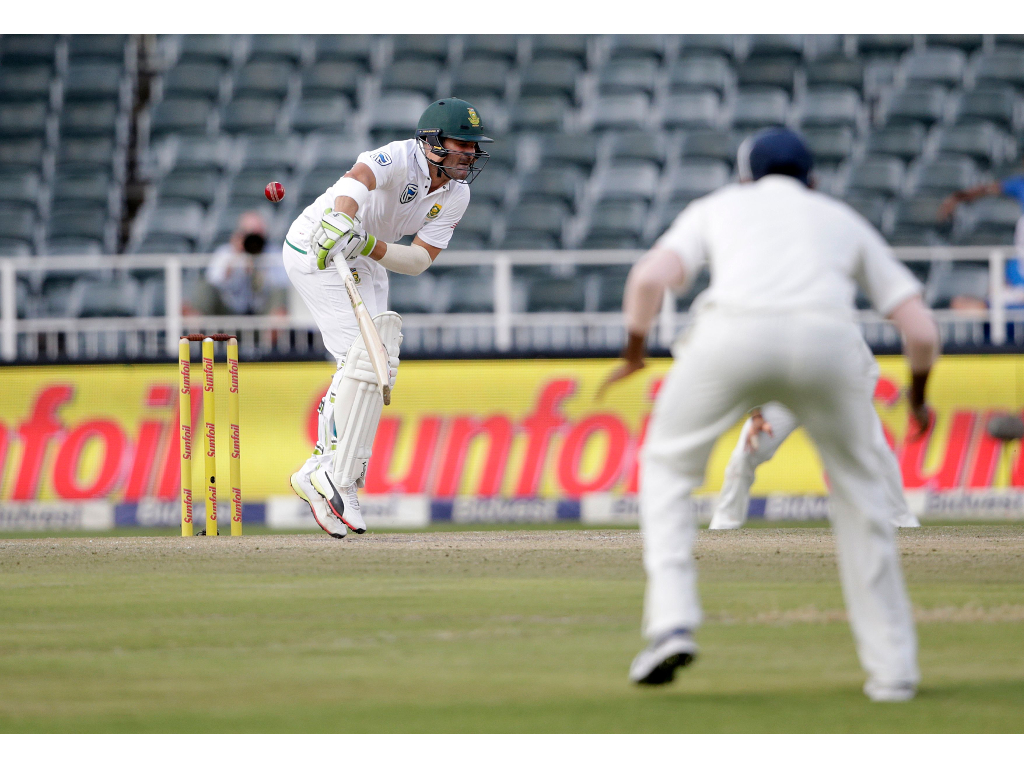 Ahead of the visit of India for a three Test series I will admit to being among those who called for spicy tracks to be prepared.
But just like a dinner order that arrives too hot to handle South Africa may be regretting their pitch orders the next day.
It had been plain for some time what Cricket South Africa wanted when it came to surfaces, a plot that was born in the dust of Nagpur.
Cricket South Africa and the BCCI have entered a time where once friendly relations have become frayed with South Africa among those who spearheaded the dismantling of the big three model and it was clear that both sides had an axe to grind.
While Virat Kohli seemed to be primarily focused on convincing the Indian media that he was the best man to take India forward and Faf du Plessis and Ottis Gibson attempt to plot a path back to the number one ranking off the field the boards continue to play games.
#SAvIND Innings: Vernon Philander claimed his third wicket as South Africa bowled out India for 247 runs. Coverage continues on SS2 & DStv Now. pic.twitter.com/x7jP8Fp40a

— SuperSport (@SuperSportTV) January 26, 2018
India's decision to push their tour back a few weeks ostensibly to fulfill an FTP commitment to Sri Lanka smacked of a power play and may have cost the team the opportunity to earn a first series win in South Africa.
South Africa's fixation with revenge for the rank turners they received on their tour of India in 2015 conversely may have cost them the chance to whitewash India with the normally top notch Wanderers surface transformed into a devilish and dangerous strip.
Each Test has seen pitch talk dominate, with Newlands deemed perfect by both teams most fans and pundits alike while Supersport Park groundsman Bryan Bloy copped a huge amount of flak for failing to provide enough green in Centurion.
Bethuel Buthelezi almost certainly did not set out to create the monster he did but the pasting Bloy took for his Supersport Park track likely weighed heavily on the Wanderers curator.
But what will the consequences of these made to order pitches be, the Test was not abandoned although it looked tough and go for some time.
That's a big wicket!
Kumar dismisses de Villiers with an inswinger.
South Africa are 97/4 after 39 overs and trail by 90 runs. #SAvsIND pic.twitter.com/OvVyYOFnTe

— SuperSport (@SuperSportTV) January 25, 2018
The irony is that South Africa enjoyed more periods of dominance on the brown mat that was the Supersport Park wicket, doing a similar job to what Australia did to England in Perth during this season's Ashes.
Traditional South African wickets may just have seen the Proteas come away with a whitewash but that is pure conjecture.
Newlands got away with a warning for their poor rating but the ICC may want to make an example of the Wanderers to prevent similar incidents in the future although this will not change the status quo in terms of home boards ordering certain pitches.
Here it is, the Wanderers 'bad boy'! pic.twitter.com/RpHFTybUbl

— Neil Manthorp (@NeilManthorp) January 26, 2018
Part of Test cricket is the home and away dynamic and for some time it has been established that England, South Africa, Australia and New Zealand struggle in Asia while India, Pakistan, Sri Lanka and Bangladesh struggle outside of Asia making those rare triumphs away from home that much sweeter.
Whether India will roll out Bunsen burners when South Africa visits remains to be seen and it is worth remembering that they have had their own Wanderers recently in the shape of the Pune Test loss to Australia but the Proteas won't be expecting to see much grass.
Ultimately the state of the pitches are not the real threat to the game, relationships between the boards are of more concern.
Clearly South Africa don't have the financial clout India do with their massive TV audience effectively sustaining world cricket in the era of professional sport but they will not want to be pushed around by the BCCI more than they have to.
The BCCI have already shown a willingness to engage in power plays but was the Wanderers pitch sticking it to the man or just a attempt at revenge that backfired.
The ICC's subjective rankings for pitches has been the subject of much debate and almost any decision they reach regarding the Wanderers is likely to have a wildly mixed reaction from fans and pundits and do little to address concerns.
These are some Hawkeye Forensics showing the extra bounce of the ball from Bumrah that hit Elgar. It bounced 8.5 metres from the stumps… as did the others shown here in red. The blue one that hit Elgar bounced a foot more. #12inchesmatters pic.twitter.com/mjgwxCQLuD

— Mike Haysman (@MikeHaysman) January 28, 2018
For South Africa the best defense against rank turners is to develop quality spinners to back up Keshav Maharaj and for the batsmen to come up with strategies to overcome the turning ball.
While we love fast bowling we are not huge fans of the tendency to vilify the art of spin bowling and exalting quicks and feel that different countries should retain the character of their pitches and reserve the right to ask certain things of the groundsman but the ICC has work to do to develop a standard for measuring what constitutes a poor pitch as dull matches are more harmful to the brand of Test cricket than green tops and dust bowls.
Cricket South Africa are unlikely to admit that their pitch orders put their players in harms way with Mr Buthelezi's execution of his task certain to be blamed.
A lot has changed in cricket over the years but the wheels of change turn ever slower in a sport that doesn't seem to know where it is headed at the best of times and we truly expect the fallout of the Wanderers pitch issue to have virtually no effect on how the game is played.
Only time will tell how CSA and the BCCI resolve their differences.